112th: Nathan Kravis discusses 'On the Couch' with Justin Richardson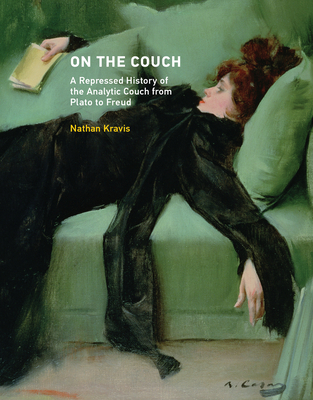 Join us on Thursday, October 12th at 7pm as Nathan Kravis discusses On the Couch: A Repressed History of the Analytic Couch from Plato to Freud with Justin Richardson at Book Culture on 112th.
Click here to RSVP on Facebook!
The peculiar arrangement of the psychoanalyst's office for an analytic session seems inexplicable. The analyst sits in a chair out of sight while the patient lies on a couch facing away. It has been this way since Freud, although, as Nathan Kravis points out in On the Couch, this practice is grounded more in the cultural history of reclining posture than in empirical research. Kravis, himself a practicing psychoanalyst, shows that the tradition of recumbent speech wasn't dreamed up by Freud but can be traced back to ancient Greece, where guests reclined on couches at the symposion (a gathering for upper-class males to discuss philosophy and drink wine), and to the Roman convivium (a banquet at which men and women reclined together). From bed to bench to settee to chaise-longue to sofa: Kravis tells how the couch became an icon of self-knowledge and self-reflection as well as a site for pleasure, privacy, transgression, and healing.
Kravis draws on sources that range from ancient funerary monuments to furniture history to early photography, as well as histories of medicine, fashion, and interior decoration, and he deploys an astonishing array of images -- of paintings, monuments, sculpture, photographs, illustrations, New Yorker cartoons, and advertisements.
Kravis deftly shows that, despite the ambivalence of today's psychoanalysts -- some of whom regard it as "infantilizing" -- the couch continues to be the emblem of a narrative of self-discovery. Recumbent speech represents the affirmation in the presence of another of having a mind of one's own.
---
Nathan Kravis is Clinical Professor of Psychiatry at Weill Cornell Medical College, where he is also Associate Director of the DeWitt Wallace Institute for the History of Psychiatry, and Training and Supervising Analyst at the Columbia University Center for Psychoanalytic Training and Research.
Justin Richardson is a psychiatrist, author, and the Senior Associate Director of the Columbia University Center for Psychoanalytic Training and research. His books include Everything You Never Wanted Your Kids to Know About Sex (But Were Afraid They'd Ask) with co-author Mark Schuster and And Tango Makes Three with co-author Peter Parnell.
Can't make it? Reserve a signed copy by calling our store today:

$29.95
ISBN: 9780262036610
Availability: On Our Shelves Now - Click Title to See Location Inventory.
Published: Mit Press - September 1st, 2017
---

Email or call for price.
ISBN: 9781400051281
Availability: Backordered
Published: Harmony - March 23rd, 2004
---

$17.99
ISBN: 9780689878459
Availability: Not in Stock - Usually Ships in 1-5 Days
Published: Simon & Schuster Books for Young Readers - June 1st, 2005
---