Columbus: Storytime with Karen Winnick
Please join us Saturday, April 29th at 11am for a special storytime with Karen Winnick, as she reads from her new book, Goodnight Baby Animals,You've Had a Busy Day.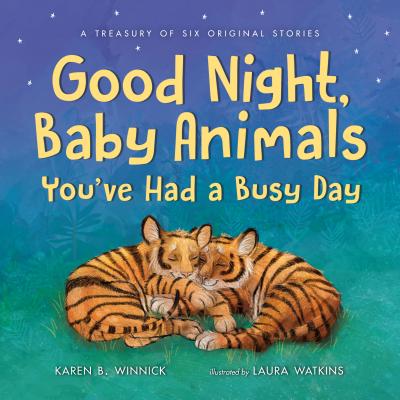 Whether they're dashing, splashing, munching, or crunching, baby animals are ever-exploring At home in their natural habitats, baby animals learn about the world that surrounds them. When the fun is done, it's time for baby animals to go to sleep. After all, every baby animal has to rest.
Full of action, sound effects, and patterned text, each story features the adorable antics and accurate behavior of six wild animal babies: tiger, elephant, giraffe, rhinoceros, panda, and gorilla. This 64-page, beautifully designed story book is perfect for bedtime.
Karen B. Winnick is a children's author and artist, animal enthusiast, and president of the Los Angeles Zoo Commission. Her previous books include Gemina, the Crooked-Neck Giraffe and Mr. Lincoln's Whiskers. She lives in Los Angeles, California.
Can't make it? Reserve a signed copy by calling our store today:

$17.99
ISBN: 9780805098839
Availability: On Our Shelves Now - Click Title to See Location Inventory.
Published: Henry Holt & Company - January 24th, 2017
---