Mumtaz! Eight Arabic Literary Standouts All Book-Lovers Should Know
Submitted by maxine@bookcult... on Wed, 02/25/2015 - 8:34pm
Mumtaz! Eight Arabic Literary Standouts All Book-Lovers Should Know
The Arabic word for "awesome," mumtaz, comes from a root meaning "to divide" or "to distinguish," and Arabic literature comprises a vast and diverse web of texts – composed in locales from Sudan to Jordan to Yemen, by litterateurs ranging from the eloquent Arabian poet-warriors of the 6th century to the realistic fiction writers of the nineteenth century to the brilliantly inventive contemporary writers whose work blasts apart genres – all distinguished by a passionate love for the Arabic language and its possibilities. Whatever your preconceptions about what Arabic literature is or isn't, you surely don't have the whole story!
Our Arabic literature display here at Book Culture features eight masterpieces written across the Arabic-speaking world (from Sudan and Libya to Baghdad and Beirut). These books open windows to Arab and North African culture while showcasing Arabic writers' stylistic range, and they deserve the attention of all literature lovers!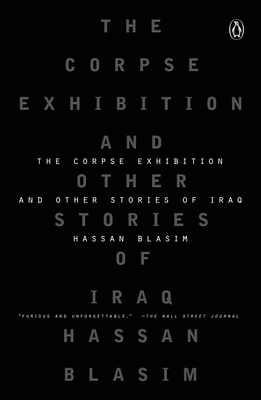 The Corpse Exhibition, Hassan Blasim
In this recent short story collection, Blasim, an Iraqi writer exiled in Finland, shows us the Iraq War through a distorting lens: reality becomes refracted and the boundaries between sanity and madness, human and animal, and truth and fiction collapse. In each story, Blasim builds a miniature world that operates according to certain rules, and at the end… changes the rules, leaving us shaken and helpless, without foundations. These worlds are steeped in brutal violence, variegated with diverse shades of terror. In the gripping opening story, a man is trained for his new job as a murderer-artist who must transform corpses into public art pieces. In "The Reality and the Record," a refugee applying for asylum tells "his story" - but how much of it is true? And in "An Army Newspaper," the creative writing editor of an army newspaper begins receiving a dead soldier's short stories in the mail: so many stories that they overflow all the army's warehouses and drive the narrator to desperation. As a testimony to the nightmarish character of reality during the Iraq War, The Corpse Exhibition is a moving and important book. As a work of art, it is brilliantly creative and, from behind the black cover, the pages sparkle with originality.
Read if you like: Short stories; experimental literature; war narratives

I'jaam: An Iraqi Rhapsody, Sinan Antoon
Guards at a prison in Saddam's Iraq find a manuscript written by a prisoner that is missing the dots that distinguish between many of the letters in the Arabic alphabet. As a result, from the very beginning, we know that the text we are about to read - the prisoner's personal reflections on childhood, love, and a life perpetually shadowed by threat - is only one of several possible distinct readings. Are we reading the "real" text? Often, footnotes refer us to alternate readings of words, and usually, the interpretation in the main text actually seems like a weak or nonsensical choice - but is it? Sinan Antoon whisks away our certainty in language, and his small, poetic novel makes us wonder about the danger of this beautiful ambiguity and calls our attention to censorship and the pitfalls of over-interpretation when the stakes of storytelling are life and death. Pair this with The Corpse Exhibition for two original, beautiful, and chilling works that complement and challenge one another's perspectives on contemporary Iraq.
Read if you like: Thinking about language; new perspectives on Saddam's Iraq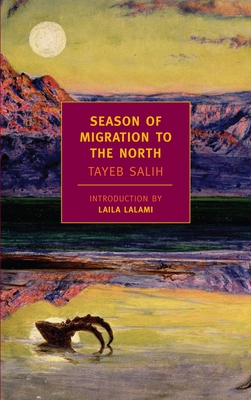 Season of Migration to the North, Tayeb Salih
Salih's novel, written in the '60s, is a timeless classic of Arabic (and world) literature, often read as a rewriting of Shakespeare's Othello. Mustafa Sa'eed's keen intellect and ruthless ambition allow him to rise from his humble beginnings in a Sudanese village to become a famed economist in London. Now a celebrity, Sa'eed plays to the fantasies of "the sensual, exotic African" pinned on him by his colleagues and the English women he effortlessly seduces and destroys, until several of these relationships turn deadly. Years later, the novel's narrator returns home from abroad, now educated and out of place everywhere, in his native village just as in England. As Sa'eed's story unfolds, implicating the narrator in its violence, that violence also begins to infect the village and the story's present. Racism and colonial prejudice warp love into cruelty and sincerity into manipulation, and the stakes are always high. Salih's suspenseful and gorgeously written novel (in an outstanding translation) gives no answers. You'll put it down feeling shaken and changed by this literary masterwork.
Read if you like: Classics of world literature; Othello; postcolonial literature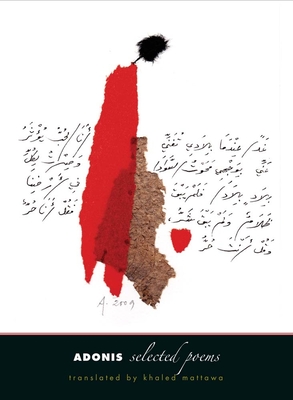 Adonis: Selected Poems, Translated by Khaled Mattawa
Astonishingly prolific over the course of his six-decade career, Adonis is a Syrian poet, public intellectual, cultural critic, and inspiring figure who deserves a place on any list of the world's most formidable creative giants. Though he hasn't (yet) won the Nobel Prize for Literature, he is without a doubt the Poet Laureate of the Arabic-speaking world. In this volume, Khaled Mattawa (a fantastic poet in his own right), manages to do the seemingly impossible: render Adonis's luminous language and the sinuous lines in which blood, rivers, music, meandering reflections, gentle impressions, fresh images that create worlds, and the long thread of Arab and Islamic history flow together. Over the course of his career, Adonis's writing has encompassed a vast array of forms, topics, and voices. The 1965 Migrations and Transformations in the Regions of Night and Day consists of small poems of flowers and trees. In later poems, Adonis speaks of and as great figures in Arab and Islamic history. Taken together, this volume serves as a comprehensive introduction to the dazzling language and transformative ideas of one of the literary geniuses of our time.
Read if you like: Poetry!
Elias Khoury first came to prominence in the '70s, writing wildly original, formally experimental novels that captured the fragmentation and chaos of Beirut during the Lebanese Civil War. Since then, he has continued to live up to his reputation and to experiment with new ways of giving voice to the often chaotic whirlwind of languages, cultures, religions, and political loyalties that is Beirut. But in my opinion, Yalo is Khoury's masterpiece. American readers will find it opening a window onto the lifestyle and language of an ethnic group they may know little or nothing about: Syriac Christians. As an ethnic and linguistic minority in Lebanon, Yalo is initially as much an outsider to mainstream Lebanese society as he is when he later travels to Paris. Even once he falls in love with Arabic, he remains a fringe figure, confused by social conventions, relationships, and everyday language. Perhaps this is why he eventually takes up a horrifying hobby: interrupting couples in their cars and raping the women. Yalo tells his story from prison, where he is being forced to write it. He spins the narrative over and over in different ways, trying to find the story that will make sense of his experiences and exonerate him, all the while undergoing nightmarish forms of torture that shatter his already fragile sense of reality. Yalo is a deeply disturbing exploration of languages - Arabic, French, Syriac, and the personal languages that no one else can truly decipher - that eschews moral judgments or easy answers and calls everything into question.
Read if you like: Books that make you question everything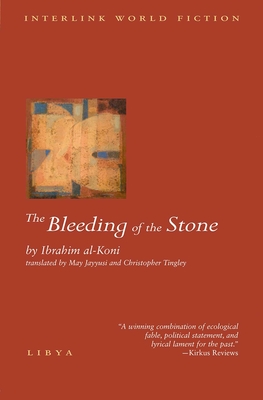 The Bleeding of the Stone, Ibrahim al-Koni
This selection takes us to a completely different destination in Arabic-speaking culture: the nomadic Tuareg tribes of the Libyan desert. Al-Koni is like no one else you've ever read, guaranteed. He interweaves Ancient Egyptian and Tuareg mythology to tell the story of reclusive nomad Asouf, whose life unfolds in delicate counterpoint with the natural rhythms of desert life. When two aggressive foreign hunters arrive seeking the meat of a nearly endangered breed of desert sheep, Asouf is forced to lead them toward their prey, even while realizing that his life, those of the hunters, and that of the sheep are tangled together in an unfolding myth that mounts toward a violent fate.
Read if you like: Magical realism; mythology; environmental literature; books about animals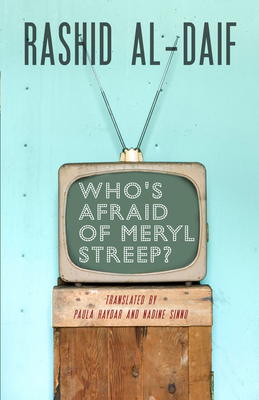 Who's Afraid of Meryl Streep?, Rashid al-Daif
Rashid al-Daif's newest novel isn't about torture, violence, or the collapse of language and reality. It's about an ordinary Lebanese man struggling with the challenges of being newly married and with shifting gender roles in Beirut. Rashoud's wife uses television as an excuse to get out of the house, so he buys a TV to win her back. The plan backfires, but when Rashoud sees Kramer v. Kramer, he realizes that Meryl Streep's character perfectly represents the archetype of the modern, liberated woman that is causing him so much trouble. Sometimes funny, filled with sharp insights into Lebanese attitudes about sex and gender, al-Daif's novel is a daring, entertaining, important addition to our display!
Read if you like: Literature dealing with social issues (especially of sexuality and gender); novels of everyday life, marriage, and pop culture; something a little lighter than the others!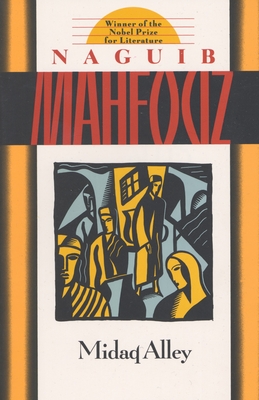 Egyptian novelist Naguib Mahfouz, winner of the 1988 Nobel Prize for Literature, is famous for his masterful works of realist literature that capture daily life in Egypt in exquisite detail. But this blogger's favorite of his works is the controversial Midaq Alley, a religious allegory in which the descendants of a tyrannical patriarch are expelled from his luscious mansion and forced to live for generations in an alley that sees the birth of a "Moses," "Jesus," "Muhammad," and, finally, a mysterious magician. Each figure promises salvation but ultimately fails to break the cycle of violence that plagues his people. It's a fresh and fascinating look at familiar biblical stories as well as a gripping narrative and a pointed critique of greed and corruption.
Read if you like: Retellings of Biblical stories (with a twist); works by Nobel Prize winners; controversial novels; allegories; a good story!
By Betty
Recent blog posts