Q&A and Reading with Mary Morris
Submitted by maxine@bookcult... on Mon, 05/04/2015 - 11:40am
This Tuesday, May 5th, at 7pm, author Mary Morris reads and discusses her latest novel, The Jazz Palace. Mary Morris is the author of fourteen books - six novels, three collections of short stories, and four travel memoirs, including Nothing To Declare: Memoirs of a Woman Traveling Alone. Recently her short stories have appeared in such places as The Atlantic, Ploughshares, and Electric Literature. The recipient of the Rome Prize in Literature, Morris teaches creative writing at Sarah Lawrence College.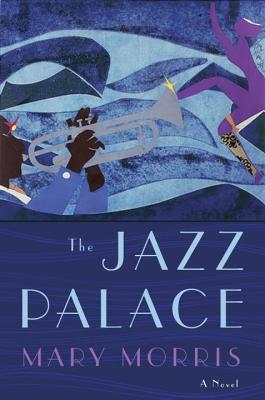 How did you come to write The Jazz Palace?
I had a head full of a thousand stories and thought I could put them all into one book. I was deeply into multi-generational family sagas at the time. Or at least those were the books that engaged me the most. I started to put those stories down. In the end the novel contains few of the original ideas though the Eastland was always in the book, Benny always wanted to be a musician, and the gem sisters were always slept in the order in which they were born. Beyond that I just kept telling stories, then taking them out.
What are you currently reading?
The Diaries of Christopher Columbus, All the Light We Cannot See, Citizen, and The Long Goodbye. Not a very coherent list, is it? In July I'll be starting a sabbatical and also heading to Marseilles for a couple of weeks. I'm taking with me Elena Ferrante. I've been wanting to read her for a while so I've stockpiled the Naples books plus a few others and I'm going to read them this summer.
Do you have a personal favorite book of all time? If so, can you share it and tell us why?
Ah this is such an impossible question to answer. At each stage of my life there's a different book, but if I were to ask myself what book made me want to become a writer, I'd probably say Anna Karenina. Tolstoy captured the whole world in that novel – in my opinion more so than in War and Peace which I've never really been able to read. I love the story of Anna and probably identified with her a great deal. I was amazed that a man could write this book. The last time I read it I was on a train crossing Siberia. You can imagine the impact of that reading experience. It is something I will never forget.
But I'd have to say that A Hundred Years of Solitude was my favorite book for many many years. I reread it recently and didn't feel quite the same way. But it also made me want to become a writer.
In the end I think this is an impossible question.
Is there anything you are particularly looking forward to the publication of?
I'm interested in Julia Pierpont's debut novel, Among the Ten Thousand Things, coming in July.
What's next? Any upcoming book projects in the works that you can tell us about?
Well I'm deeply into a historic novel that begins in 1492 and ends in 1992 and though the time frame jumps all over the place it's basically about crypto-Jews. Those are Jews who converted to Christianity in name only at the time of the Inquisition. I am completely obsessed with it as I was with jazz for many years.