C-SPAN Book Talks at Book Culture
Submitted by andrea@bookcult... on Thu, 07/09/2015 - 2:33pm
C-SPAN has filmed several book talks at our stores over the past several years, including three talks this year. Most recently, they filmed talks with Lewis Gordon, author of What Fanon Said: A Philosophical Introduction to His Life and Thought and Andrew Cockburn, author of Kill Chain: The Rise of the High-Tech Assassins and Mark Krotov, Senior Editor at Melville House. Check out the videos below!
Lewis Gordon's talk can be viewed here. He is Professor of Philosophy, Africana Studies, and Judaic Studies at UConn and Europhilosophy Visiting Chair, Toulouse University, France. He will be the Nelson Mandela Distinguished Visiting Professor at Rhodes University in South Africa for 2014-2016. His publications include Her Majesty's Other Children (Rowman and Littlefield, 1997) which won the Gustavus Myer's Award for Outstanding Book on Human Rights.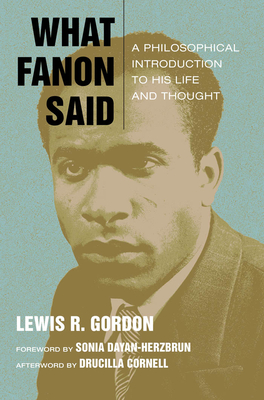 What Fanon Said: A Philosophical Introduction to His Life and Thought: Antiblack racism avows reason is white while emotion, and thus supposedly unreason, is black. Challenging academic adherence to this notion, Lewis R. Gordon offers a portrait of Martinican-turned-Algerian revolutionary psychiatrist and philosopher Frantz Fanon as an exemplar of "living thought" against forms of reason marked by colonialism and racism. Working from his own translations of the original French texts, Gordon critically engages everything in Fanon from dialectics, ethics, existentialism, and humanism to philosophical anthropology, phenomenology, and political theory aswell as psychiatry and psychoanalysis.
Gordon takes into account scholars from across the Global South to address controversies around Fanon's writings on gender and sexuality as well as political violence and the social underclass. In doing so, he confronts the replication of a colonial and racist geography of reason, allowing theorists from the Global South to emerge as interlocutors alongside northern ones in a move that exemplifies what, Gordon argues, Fanon represented in his plea to establish newer and healthier human relationships beyond colonial paradigms.
Andrew Cockburn's talk can be viewed here. Cockburn is the Washington Editor of Harper's Magazine and the author of many articles and books on national security, including the New York Times, Editor's Choice, Rumsfeld, and The Threat, which destroyed the myth of Soviet military superiority underpinning the Cold War. He is a regular opinion contributor to the Los Angeles Times and has written for, among others, the New York Times, National Geographic and the London Review of Books.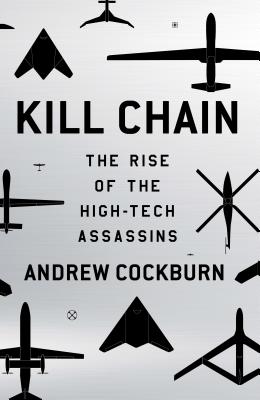 Kill Chain: The Rise of The High-Tech Assassins: Assassination by drone is a subject of deep and enduring fascination. Yet few understand how and why this has become our principal way of waging war. "Kill Chain" uncovers the real and extraordinary story; its origins in long-buried secret programs, the breakthroughs that made drone operations possible, the ways in which the technology works and, despite official claims, does not work. Taking the reader inside the well-guarded world of national security, the book reveals the powerful interests - military, CIA and corporate - that have led the drive to kill individuals by remote control. Most importantly of all, the book describes what has really happened when the theories underpinning the strategy -- and the multi-billion dollar contracts they spawn -- have been put to the test. Drawing on sources deep in the military and intelligence establishments, Andrew Cockburn's "Kill Chain" unveils the true effects, as demonstrated by bloody experience, of assassination warfare, a revelation that readers will find surprising as well as shocking.
Mark Krotov's talk can be seen here. Krotov is a Senior Editor at Melville House, talked about the contents of The Senate Intelligence Committee Report on Torture: Committee Study of the Central Intelligence Agency's Detention and Interrogation Program and the decision made by Melville House to publish a trade paperback version of it. He spoke with Harper's Magazine contributing editor Scott Horton, author of Lords of Secrecy.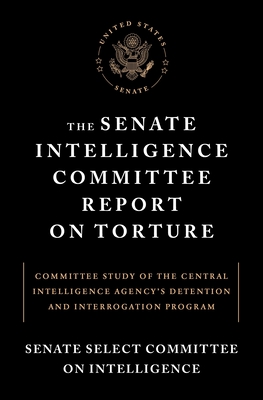 The Senate Intelligence Committee Report on Torture: Committee Study of the Central Intelligence Agency's Detention and Interrogation Program: Based on over six million internal CIA documents, the report details secret prisons, prisoner deaths, interrogation practices, and cooperation with other foreign and domestic agencies. It also examines charges that the CIA deceived elected officials and governmental overseers about the extent and legality of its operations.
Over five years in the making, and withheld from public view since its declassification in April, 2014, this is the full summary report as finally released by the United States government on December 9th, 2014.
See the rest of the Book Culture hosted C-SPAN book talks, including talks with Jan Van Meter and Mirta Ojito here!