Q&A with Stefanie Pintoff, author of "Hostage Taker"
Submitted by andrea@bookcult... on Sun, 08/30/2015 - 3:44pm
Stefanie Pintoff's book, Hostage Taker came out earlier this month. She was kind enough to come to the Columbus Ave store to sign some copies AND fill out our Q&A! Come grab your signed copy while we still have them, and check out the Q&A below.
1) How did you come to write Hostage Taker?
Hostage Taker represents a new direction for me – specifically a change of genre and time-period. The idea for the novel came to me shortly after Saint Patrick's Cathedral began its massive renovation project—and I first saw the Cathedral buried in scaffolding. I looked at the chaos and upheaval, and beganto think: what if … ? Those what ifs built upon one another until I conceived a story where the fates of a beloved landmark and an unknown number of hostages were at stake. Where the only hope would be FBI agent Eve Rossi and her unconventional team of ex-convicts—a secret unit with extraordinary talents, oversized egos, and contempt for the rules. Where as a writer, I could blend my love of this city's history with my desire to write a page-turner of a contemporary thriller. Hostage Taker was great fun to write – and I hope readers will enjoy it!
2) What are you currently reading?
Julia Heaberlin's Black Eyed Susans. Paula Hawkins's The Girl on the Train. Steven Pinker's The Better Angels of our Nature.
3) Do you have a personal favorite book of all time? If so, can you share it and tell us why?
That's a hard question to answer! One of my absolute favorites in the thriller genre is The Silence of the Lambs by Thomas Harris. Maybe because its structure and plotting are brilliant. Or maybe because Hannibal Lecter is one of the best villains ever created. Either way, it's an amazing read.
4) Is there anything you are particularly looking forward to the publication of?
Two of my favorite authors have new releases soon; I can't wait for Lee Child's Make Me and Louise Penny's The Nature of the Beast.
5) What's next? Any upcoming book projects in the works that you can tell us about?
Eve and her team will return when a child is kidnapped on the most public of stages—the Macy's Thanksgiving Day Parade. It's called Whistleblower.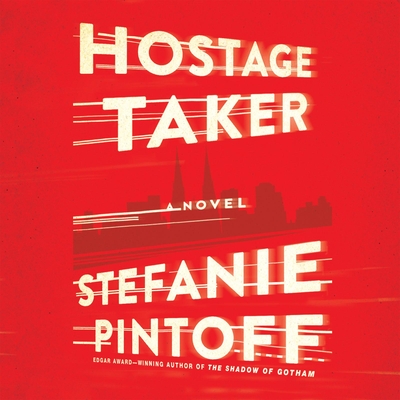 Recent blog posts