Q&A with George Makari, author of "Soul Machine"
Submitted by andrea@bookcult... on Sun, 11/22/2015 - 3:24pm
We had the great pleasure of hosting a spectacular event for George Makari's new book, Soul Machine: The Invention of the Modern Mind, last week. If you missed the event, no need to worry, we still have signed copies! Stop by Book Culture Columbus and get one before they're gone! In the meantime, check out our Q&A with Marakri below.
1) How did you come to write Soul Machine?
Same thing happened to me last time. I started with one project in mind, did tons of research, then after a lot of discomfort, realized that the original idea had to be discarded. In this case, I started out thinking I was writing a history of psychiatry and got pulled into the much bigger story, the birth of the modern mind and its uneasy place between the soul and body.
2) What are you currently reading?
The subtle and wonderful Elena Ferrante, what else?!
3) Do you have a personal favorite book of all time? If so, can you share it and tell us why?
I have so many favorites, most associated with a time in my life, so sometimes when I go back to re-read one of them, they don't seem so extraordinary anymore. With that caveat, I would say there was a period in my early twenties when reading Samuel Beckett made me want to be a writer. A dangerous fellow to emulate and believe me, I got over it, but it was love.
4) Is there anything you are particularly looking forward to the publication of?
I'm too busy to be so on top of things.
5) What's next? Any upcoming book projects in the works that you can tell us about?
This was my Mars mission. I am still trying to catch my breath.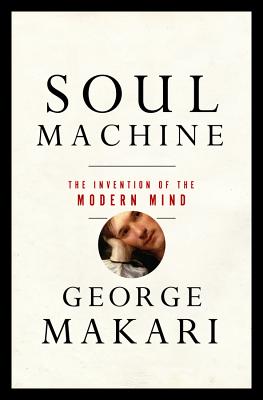 Recent blog posts