The Best 15 Books of 2015: Broadway
Submitted by andrea@bookcult... on Thu, 12/03/2015 - 11:05am
2015 has been good to us, as far as reading material goes, at least. Here are Book Culture on Broadway's favorite 15 Books of 2015 (And don't forget to see the Best 15 at 112th and Columbus, and our Best 15 Picture Books, Middle Readers, and Young Adult books, too.):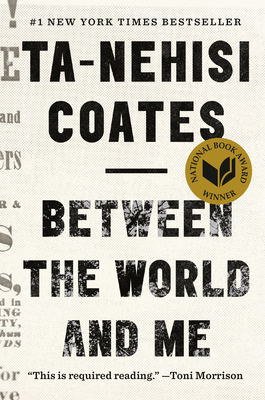 1. Between the World and Me by Ta-Nehisi Coates
Synopsis: In a profound work that pivots from the biggest questions about American history and ideals to the most intimate concerns of a father for his son, Ta-Nehisi Coates offers a powerful new framework for understanding our nation's history and current crisis. Americans have built an empire on the idea of race, a falsehood that damages us all but falls most heavily on the bodies of black women and men bodies exploited through slavery and segregation, and, today, threatened, locked up, and murdered out of all proportion. What is it like to inhabit a black body and find a way to live within it? And how can we all honestly reckon with this fraught history and free ourselves from its burden?
Between the World and Me is Ta-Nehisi Coates's attempt to answer these questions in a letter to his adolescent son. Coates shares with his son and readers the story of his awakening to the truth about his place in the world through a series of revelatory experiences, from Howard University to Civil War battlefields, from the South Side of Chicago to Paris, from his childhood home to the living rooms of mothers whose children's lives were taken as American plunder.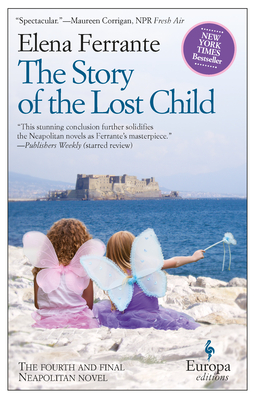 2. Story of the Lost Child by Elena Ferrante
Synopsis: This fourth and final installment in the series raises the bar even higher and indeed confirms Elena Ferrante as one of the world's best living storytellers. Here is the dazzling saga of two women, the brilliant, bookish Elena and the fiery uncontainable Lila. In this book, both are adults; life's great discoveries have been made, its vagaries and losses have been suffered. Through it all, the women's friendship, examined in its every detail over the course of four books, remains the gravitational center of their lives. Both women once fought to escape the neighborhood in which they grew up a prison of conformity, violence, and inviolable taboos. Elena married, moved to Florence, started a family, and published several well-received books. But now, she has returned to Naples to be with the man she has always loved. Lila, on the other hand, never succeeded in freeing herself from Naples.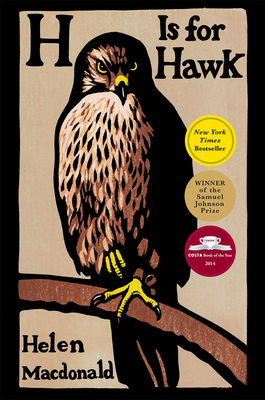 3. H is For Hawk by Helen Macdonald
Synopsis: When Helen Macdonald's father died suddenly on a London street, she was devastated. An experienced falconer, Helen had been captivated by hawks since childhoodshe'd never before been tempted to train one of the most vicious predators, the goshawk. But in her grief, she saw that the goshawk's fierce and feral temperament mirrored her own. Resolving to purchase and raise the deadly creature as a means to cope with her loss, she adopted Mabel, and turned to the guidance of The Once and Future King author T.H. White's chronicle The Goshawk to begin her challenging endeavor. Projecting herself "in the hawk's wild mind to tame her" tested the limits of Macdonald's humanity and changed her life.
Heart-wrenching and humorous, this book is an unflinching account of bereavement and a unique look at the magnetism of an extraordinary beast, with a parallel examination of a legendary writer's eccentric falconry. Obsession, madness, memory, myth, and history combine to achieve a distinctive blend of nature writing and memoir from an outstanding literary innovator.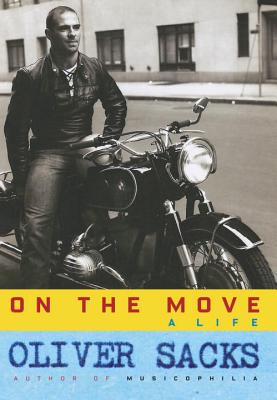 4. On the Move: A Life by Oliver Sacks
Synopsis: When Oliver Sacks was twelve years old, a perceptive schoolmaster wrote in his report: Sacks will go far, if he does not go too far. It is now abundantly clear that Sacks has never stopped going. From its opening pages on his youthful obsession with motorcycles and speed, "On the Move" is infused with his restless energy. As he recounts his experiences as a young neurologist in the early 1960s, first in California, where he struggled with drug addiction, and then in New York, where he discovered a long-forgotten illness in the back wards of a chronic hospital, we see how his engagement with patients comes to define his life.
Synopsis: M Train begins in the tiny Greenwich Village cafe where Smith goes every morning for black coffee, ruminates on the world as it is and the world as it was, and writes in her notebook. Through prose that shifts fluidly between dreams and reality, past and present, and across a landscape of creative aspirations and inspirations, we travel to Frida Kahlo's Casa Azul in Mexico; to a meeting of an Arctic explorer's society in Berlin; to a ramshackle seaside bungalow in New York's Far Rockaway that Smith acquires just before Hurricane Sandy hits; and to the graves of Genet, Plath, Rimbaud, and Mishima.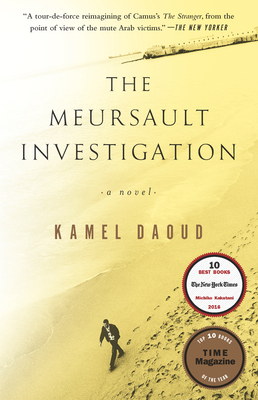 6. Meursault Investigation by Kamel Daoud
Synopsis: He was the brother of the Arab killed by the infamous Meursault, the antihero of Camus's classic novel. Seventy years after that event, Harun, who has lived since childhood in the shadow of his sibling's memory, refuses to let him remain anonymous: he gives his brother a story and a name Musa and describes the events that led to Musa's casual murder on a dazzlingly sunny beach.
In a bar in Oran, night after night, he ruminates on his solitude, on his broken heart, on his anger with men desperate for a god, and on his disarray when faced with a country that has so disappointed him. A stranger among his own people, he wants to be granted, finally, the right to die.
The Stranger is of course central to Daoud's story, in which he both endorses and criticizes one of the most famous novels in the world. A worthy complement to its great predecessor, The Meursault Investigation is not only a profound meditation on Arab identity and the disastrous effects of colonialism in Algeria, but also a stunning work of literature in its own right, told in a unique and affecting voice.
Synopsis: Purity is a grand story of youthful idealism, extreme fidelity, and murder. The author of The Corrections and Freedom has imagined a world of vividly original characters--Californians and East Germans, good parents and bad parents, journalists and leakers--and he follows their intertwining paths through landscapes as contemporary as the omnipresent Internet and as ancient as the war between the sexes. Purity is the most daring and penetrating book yet by one of the major writers of our time.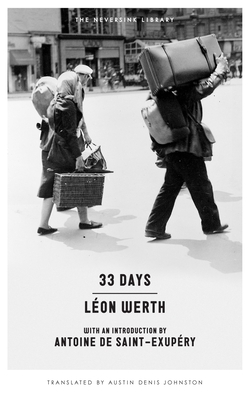 8. 33 Days: A Memoir by Leon Werth
Synopsis: A rare eyewitness account by an important author of fleeing the Nazis march on Paris in 1940, featuring a never-before-published introduction by Antoine de Saint-Exupery. In June of 1940, Leon Werth and his wife fled Paris before the advancing Nazis Army." 33 Days" is his eyewitness account of that experience, one of the largest civilian dispacements in history. Encouraged to write 33 Days by his dear friend, Antoine de Saint-Exupery, author of The Little Prince, Werth finished the manuscript while in hiding in the Jura mountains.
Saint-Exupery smuggled the manuscript out of Nazi-occupied France, wrote an introduction to the work and arranged for its publication in the United States by Brentanos. But the publication never came to pass, and Werth's manuscript would disappear for more than fifty years until the first French edition, in 1992. It has since become required reading in French schools.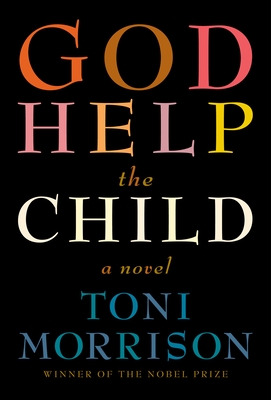 9. God Help the Child by Toni Morrison
Synopsis: Spare and unsparing, God Help the Child is the first novel by Toni Morrison to be set in our current moment weaves a tale about the way the sufferings of childhood can shape, and misshape, the life of the adult. At the center: a young woman who calls herself Bride, whose stunning blue-black skin is only one element of her beauty, her boldness and confidence, her success in life, but which caused her light-skinned mother to deny her even the simplest forms of love. There is Booker, the man Bride loves, and loses to anger. Rain, the mysterious white child with whom she crosses paths. And finally, Bride's mother herself, Sweetness, who takes a lifetime to come to understand that what you do to children matters. And they might never forget.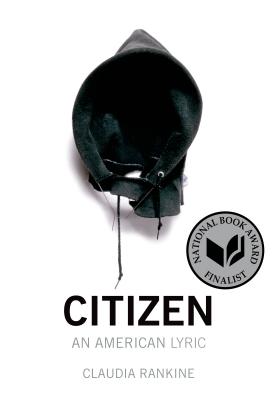 10. Citizen: An American Lyric by Claudia Rankine
Synopsis: Claudia Rankine's bold new book recounts mounting racial aggressions in ongoing encounters in twenty-first-century daily life and in the media. Some of these encounters are slights, seeming slips of the tongue, and some are intentional offensives in the classroom, at the supermarket, at home, on the tennis court with Serena Williams and the soccer field with Zinedine Zidane, online, on TV-everywhere, all the time. The accumulative stresses come to bear on a person's ability to speak, perform, and stay alive. Our addressability is tied to the state of our belonging, Rankine argues, as are our assumptions and expectations of citizenship. In essay, image, and poetry, Citizen is a powerful testament to the individual and collective effects of racism in our contemporary, often named "post-race" society.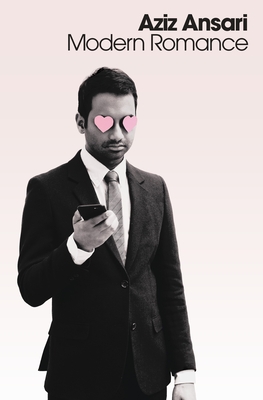 11. Modern Romance by Aziz Ansari
Synopsis: For years, Aziz Ansari has been aiming his comic insight at modern romance, but for Modern Romance, the book, he decided he needed to take things to another level. He teamed up with NYU sociologist Eric Klinenberg and designed a massive research project, including hundreds of interviews and focus groups conducted everywhere from Tokyo to Buenos Aires to Wichita. They analyzed behavioral data and surveys and created their own online research forum on Reddit, which drew thousands of messages. They enlisted the world?s leading social scientists, including Eli Finkel, Helen Fisher, Sheena Iyengar, Barry Schwartz, Sherry Turkle, and Robb Willer. The result is unlike any social science or humor book we?ve seen before.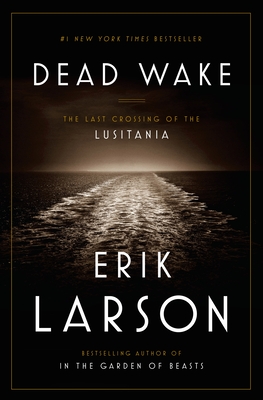 12. Dead Wake: The Last Crossing of the Lusitania by Erik Larson
Synopsis: On May 1, 1915, with WWI entering its tenth month, a luxury ocean liner as richly appointed as an English country house sailed out of New York, bound for Liverpool, carrying a record number of children and infants. The passengers were surprisingly at ease, even though Germany had declared the seas around Britain to be a war zone. For months, German U-boats had brought terror to the North Atlantic. But the "Lusitania" was one of the era's great transatlantic Greyhounds the fastest liner then in service and her captain, William Thomas Turner, placed tremendous faith in the gentlemanly strictures of warfare that for a century had kept civilian ships safe from attack.
Germany, however, was determined to change the rules of the game, and Walther Schwieger, the captain of "Unterseeboot"-20, was happy to oblige. Meanwhile, an ultra-secret British intelligence unit tracked Schwieger's U-boat, but told no one. As U-20 and the "Lusitania" made their way toward Liverpool, an array of forces both grand and achingly small hubris, a chance fog, a closely guarded secret, and more all converged to produce one of the great disasters of history.
It is a story that many of us think we know but don t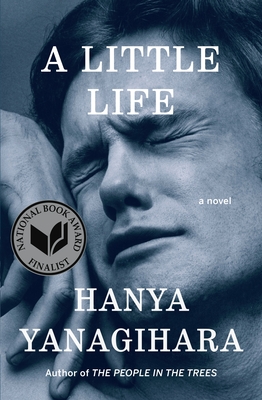 13. A Little Life by Hanya Yanagihara
Synopsis: When four classmates from a small Massachusetts college move to New York to make their way, they're broke, adrift, and buoyed only by their friendship and ambition. There is kind, handsome Willem, an aspiring actor; JB, a quick-witted, sometimes cruel Brooklyn-born painter seeking entry to the art world; Malcolm, a frustrated architect at a prominent firm; and withdrawn, brilliant, enigmatic Jude, who serves as their center of gravity. Over the decades, their relationships deepen and darken, tinged by addiction, success, and pride.Yet their greatest challenge, each comes to realize, is Jude himself, by midlife a terrifyingly talented litigator yet an increasingly broken man, his mind and body scarred by an unspeakable childhood, and haunted by what he fears is a degree of trauma that he ll not only be unable to overcome but that will define his life forever.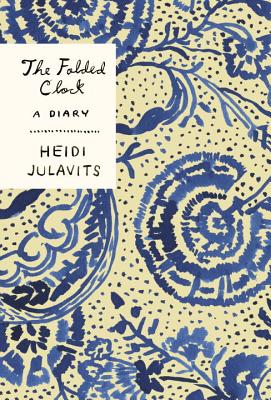 14. Folded Clock: A Diary by Hiedi Julavits
Synopsis: The diary form becomes a meditation on time and self, youth and aging, betrayal and loyalty, friendship and romance, faith and fate, marriage and family, desire and death, gossip and secrets, art and ambition. Concealed beneath the minute obsession with dailiness are sharply observed moments of cultural criticism and emotionally driven philosophical queries. In keeping with the spirit of a diary, the tone is confessional, sometimes shockingly so, as the focus shifts from the woman she wants to be to the woman she may have become.
Julavits's spirited sense of humor about her foibles and misadventures, combined with her ceaseless intelligence and curiosity, explode the typically confessional diary form. The Folded Clock is as playful as it is brilliant, a tour de force by one of the most gifted prose stylists in American letters.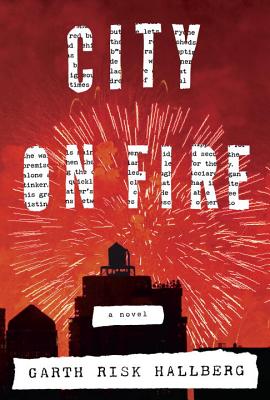 15. City on Fire by Garth Risk Hallberg
Synopsis: New York City, 1976. Meet Regan and William Hamilton-Sweeney, estranged heirs to one of the city's great fortunes; Keith and Mercer, the men who, for better or worse, love them; Charlie and Samantha, two suburban teenagers seduced by downtown's punk scene; an obsessive magazine reporter and his idealistic neighbor and the detective trying to figure out what any of them have to do with a shooting in Central Park on New Year's Eve.
The mystery, as it reverberates through families, friendships, and the corridors of power, will open up even the loneliest-seeming corners of the crowded city. And when the blackout of July 13, 1977, plunges this world into darkness, each of these lives will be changed forever.