The Best 15 Books of 2015: Kids' & Young Adults' Edition
Submitted by andrea@bookcult... on Sun, 12/06/2015 - 6:09pm
Middle Readers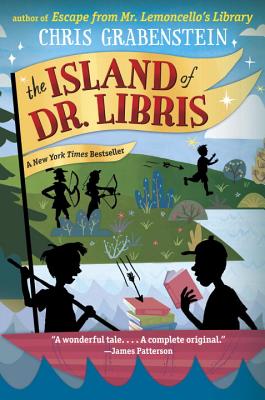 1. Island of Dr. Libris by Chris Grabenstein
Synopsis: What if your favorite characters came to life? Billy's spending the summer in a lakeside cabin that belongs to the mysterious Dr. Libris. But something strange is going on. Besides the security cameras everywhere, there's Dr. Libris's private bookcase. Whenever Billy opens the books inside, he can hear sounds coming from the island in the middle of the lake. The clash of swords. The twang of arrows. Sometimes he can even feel the ground shaking. It's almost as if the stories he's reading are coming to life But that's impossible . . . isn t it?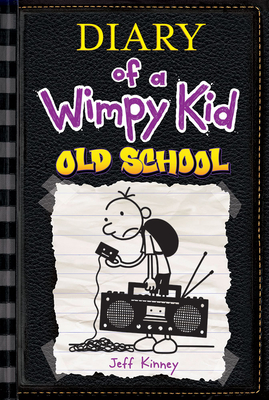 2. Diary of a Wimpy Kid #10: Old School by Jeff Kinney
Synopsis: Life was better in the old days. Or was it?
That's the question Greg Heffley is asking as his town voluntarily unplugs and goes electronics-free. But modern life has its conveniences, and Greg isn t cut out for an old-fashioned world.
With tension building inside and outside the Heffley home, will Greg find a way to survive? Or is going old school just too hard for a kid like Greg?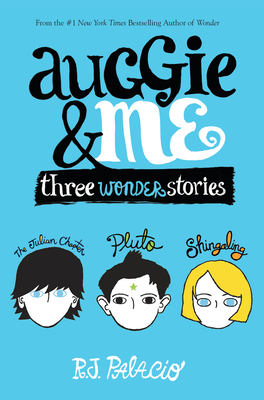 3. Auggie & Me: Three Wonder Stories by R.J. Palacio
Synopsis: Over 2 million people have read the #1 New York Times bestseller Wonder and have fallen in love with Auggie Pullman, an ordinary boy with an extraordinary face. Readers have also been treated to three stories offering a special look at Auggie's world through new points of view. Previously only available in ebook, now they ll be published all together--complete with an introduction from the author on how she came to write them--in a gorgeous hardcover package
These stories are an extra peek at Auggie before he started at Beecher Prep and during his first year there. Readers get to see him through the eyes of Julian, the bully; Christopher, Auggie's oldest friend; and Charlotte, Auggie's new friend at school.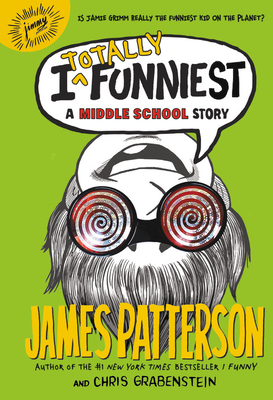 4. I Totally Funniest: A Middle School Story by James Patterson and Chris Grabenstein, illustrated by Laura Park
Synopsis: After scoring big on national TV in the semifinals contest, everyone back home is jumping on the Jamie Grimm bandwagon, and all the attention might be going to his head. Not only are his friendships starting to suffer, but the pressure of coming up with his best material "ever" for the ultimate standup act to snag the final win in Hollywood is pushing Jamie to the brink. Suddenly, life isn't looking very funny anymore. Can Jamie take the grand prize without pushing away his fans, friends and family?
Young Adult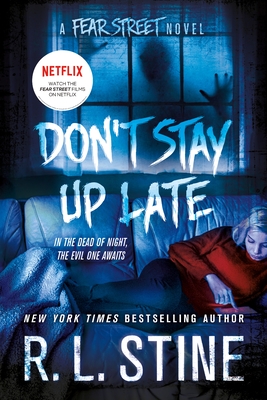 1. Don't Stay Up Late by R.L. Stine
Synopsis: Both day and night, Lisa Brooks is plagued with nightmares and hallucinations. Could they be caused by the horrifying accident that landed her in the hospital for weeks? When Lisa finds out that a neighbor is looking for a babysitter for her little boy, Lisa jumps at the chance to keep busy and take her mind off of her troubling thoughts. But then the murders start -- and her friends begin dying one by one. Are Lisa's nightmares coming true?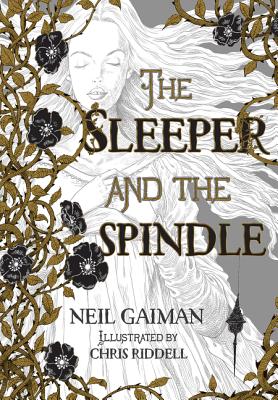 2. Sleeper and the Spindle by Neil Gaiman, illustrated by Chris Riddell
Synopsis: In this captivating and darkly funny tale, Neil Gaiman and Chris Riddell have twisted together the familiar and the new as well as the beautiful and the wicked to tell a brilliant version of Snow White's (sort of) and Sleeping Beauty's (almost) stories.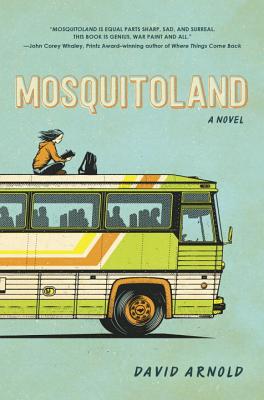 3. Mosquitoland by David Arnold
Synopsis: After the sudden collapse of her family, Mim Malone is dragged from her home in northern Ohio to the wastelands of Mississippi, where she lives in a medicated milieu with her dad and new stepmom. Before the dust has a chance to settle, she learns her mother is sick back in Cleveland.
So she ditches her new life and hops aboard a northbound Greyhound bus to her real home and her real mother, meeting a quirky cast of fellow travelers along the way. But when her thousand-mile journey takes a few turns she could never see coming, Mim must confront her own demons, redefining her notions of love, loyalty, and what it means to be sane.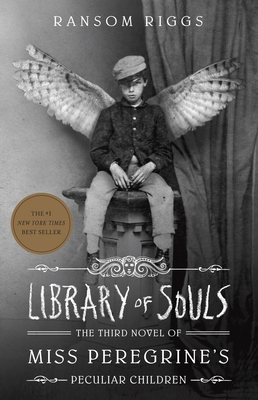 4. Library of Souls: The Third Novel of Miss Peregrine's Peculiar Children by Ransom Riggs
Synopsis: As the story opens, sixteen-year-old Jacob discovers a powerful new ability, and soon he's diving through history to rescue his peculiar companions from a heavily guarded fortress. Accompanying Jacob on his journey are Emma Bloom, a girl with fire at her fingertips, and Addison MacHenry, a dog with a nose for sniffing out lost children.
They ll travel from modern-day London to the labyrinthine alleys of Devil's Acre, the most wretched slum in all of Victorian England. It's a place where the fate of peculiar children everywhere will be decided once and for all. Like its predecessors,
Synopsis: Simon Snow is the worst Chosen One who's ever been chosen.
That's what his roommate, Baz, says. And Baz might be evil and a vampire and a "complete git," but he's probably right.
Half the time, Simon can't even make his wand work, and the other half, he starts something on fire. His mentor's avoiding him, his girlfriend broke up with him, and there's a magic-eating monster running around, wearing Simon's face. Baz would be having a field day with all this, if he were here--it's their last year at the Watford School of Magicks, and Simon's infuriating nemesis didn't even bother to show up.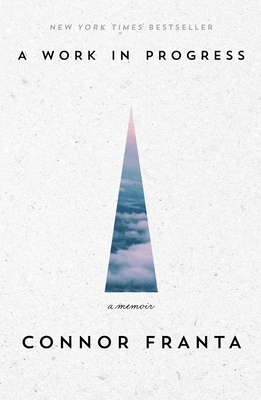 6. A Work in Progress by Connor Franta
Synopsis: In this intimate memoir of life beyond the camera, Connor Franta shares the lessons he has learned on his journey from small-town boy to Internet sensation so far. Here, Connor offers a look at his Midwestern upbringing as one of four children in the home and one of five in the classroom; his struggles with identity, body image, and sexuality in his teen years; and his decision to finally pursue his creative and artistic passions in his early twenties, setting up his thrilling career as a YouTube personality, philanthropist, entrepreneur, and tastemaker.
Synopsis: Bone Gapis the story of Roza, a beautiful girl who is taken from a quiet midwestern town and imprisoned by a mysterious man, and Finn, the only witness, who cannot forgive himself for being unable to identify her kidnapper. As we follow them through their melancholy pasts, their terrifying presents, their uncertain futures, acclaimed author Laura Ruby weaves a heartbreaking tale of love and loss, magic and mystery, regret and forgiveness a story about how the face the world sees is never the sum of who we are.
Synopsis: Twenty years ago, America Singer entered the Selection and won Prince Maxon's heart. Now the time has come for Princess Eadlyn to hold a Selection of her own. Eadlyn doesn t expect anything like her parents fairy-tale love story...but as the competition begins, she may discover that finding her own happily ever after isn t as impossible as she's always thought.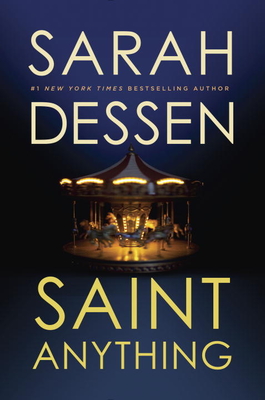 9. Saint Anything by Sarah Dessen
Synopsis: Sydney has always felt invisible.She's grown accustomed to her brother, Peyton, being the focus of the family's attention and, lately, concern. Peyton is handsome and charismatic, but seems bent on self-destruction. Now, after a drunk-driving accident that crippled a boy, Peyton's serving some serious jail time, and Sydney is on her own, questioning her place in the family and the world.
Then she meets the Chatham family. Drawn into their warm, chaotic circle, Sydney experiences unquestioning acceptance for the first time. There's effervescent Layla, who constantly falls for the wrong guy, Rosie, who's had her own fall from grace, and Mrs. Chatham, who even though ailing is the heart of the family. But it's with older brother Mac quiet, watchful, and protective that Sydney finally feels seen, really seen, at last.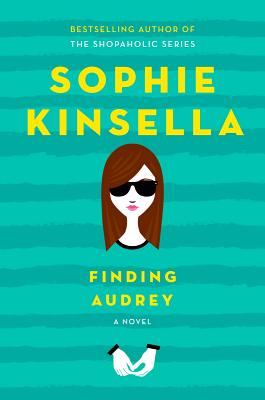 10. Finding Audrey by Sophie Kinsella
Synopsis: An anxiety disorder disrupts fourteen-year-old Audrey's daily life. She has been making slow but steady progress with Dr. Sarah, but when Audrey meets Linus, her brother's gaming teammate, she is energized. She connects with him. Audrey can talk through her fears with Linus in a way she's never been able to do with anyone before. As their friendship deepens and her recovery gains momentum, a sweet romantic connection develops, one that helps not just Audrey but also her entire family.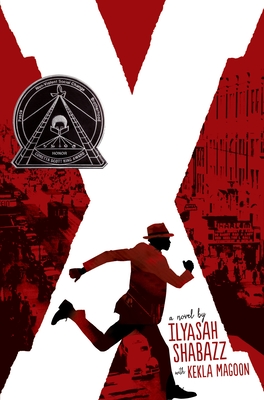 11. X by Ilyasah Shabazz and Kekla Magoon
Synopsis: Cowritten by Malcolm X's daughter, this riveting and revealing novel follows the formative years of the man whose words and actions shook the world.
Malcolm Little's parents have always told him that he can achieve anything, but from what he can tell, that's a pack of lies--after all, his father's been murdered, his mother's been taken away, and his dreams of becoming a lawyer have gotten him laughed out of school. There's no point in trying, he figures, and lured by the nightlife of Boston and New York, he escapes into a world of fancy suits, jazz, girls, and reefer. But Malcolm's efforts to leave the past behind lead him into increasingly dangerous territory. Deep down, he knows that the freedom he's found is only an illusion--and that he can't run forever.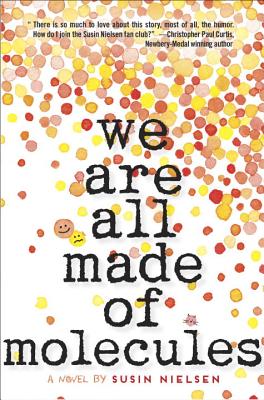 12. We Are All Made of Molecules by Susin Nielsen
Synopsis: Thirteen-year-old Stewart is academically brilliant but socially clueless.
Fourteen-year-old Ashley is the undisputed It girl in her class, but her grades stink.
Their worlds are about to collide when Stewart and his dad move in with Ashley and her mom. Stewart is trying to be 89.9 percent happy about it, but Ashley is 110 percent horrified. She already has to hide the real reason her dad moved out; Stewart could further threaten her position at the top of the social ladder.
They are complete opposites. And yet, they have one thing in common: they like everyone else are made of molecules.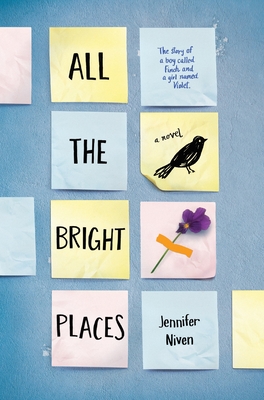 13. All the Bright Places by Jennifer Niven
Synopsis: Theodore Finch is fascinated by death, and he constantly thinks of ways he might kill himself. But each time, something good, no matter how small, stops him.
Violet Markey lives for the future, counting the days until graduation, when she can escape her Indiana town and her aching grief in the wake of her sister's recent death.
When Finch and Violet meet on the ledge of the bell tower at school, it's unclear who saves whom. And when they pair up on a project to discover the natural wonders of their state, both Finch and Violet make more important discoveries: It's only with Violet that Finch can be himself a weird, funny, live-out-loud guy who's not such a freak after all. And it's only with Finch that Violet can forget to count away the days and start living them. But as Violet's world grows, Finch's begins to shrink.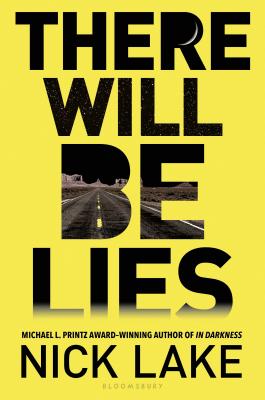 14. There Will Be Lies by Nick Lake
Synopsis: In four hours, Shelby Jane Cooper will be struck by a car.
Shortly after, she and her mother will leave the hospital and set out on a winding journey toward the Grand Canyon.
All Shelby knows is that they're running from dangers only her mother understands. And the further they travel, the more Shelby questions everything about her past-and her current reality. Forced to take advantage of the kindness of unsuspecting travelers, Shelby grapples with what's real, what isn't, and who she can trust . . . if anybody.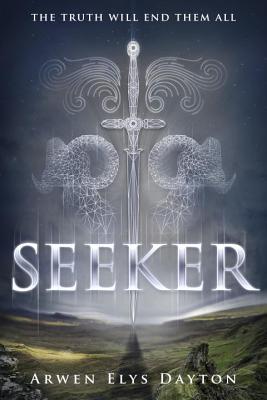 15. Seeker by Arwen Elys Dayton
Synopsis: The night Quin Kincaid takes her Oath, she will become what she has trained to be her entire life. She will become a Seeker. This is her legacy, and it is an honor.
As a Seeker, Quin will fight beside her two closest companions, Shinobu and John, to protect the weak and the wronged. Together they will stand for light in a shadowy world.
And she'll be with the boy she loves--who's also her best friend.
But the night Quin takes her Oath, everything changes.
Being a Seeker is not what she thought. Her family is not what she thought. Even the boy she loves is not who she thought.
And now it's too late to walk away.