Featured Academic Publisher: Berghahn Books
Submitted by andrea@bookcult... on Wed, 02/24/2016 - 4:53pm
The ne
west publisher in our series of featured academic publishers is Berghahn Books!
Berghahn Books is an independent academic press publishing books and journals in the humanities and social sciences. Founded in 1994 by Marion Berghahn, who continues to run the firm with her daughter Vivian, we are committed to the highest academic standards in our fields of specialty which include anthropology, film studies, and history. (Columbia University history professor Volker Berghahn is the husband of Marion and father of Vivian.) We publish 150 books every year and close to 40 journals. With offices in Brooklyn and Oxford, Berghahn Books seeks to enable innovative contributions to scholarship, pursuing a mission to advance quality research across national and disciplinary boundaries.
---
Here are just a few of the Berghahn books we have on display at our 112th St. location. Stop by and see them all!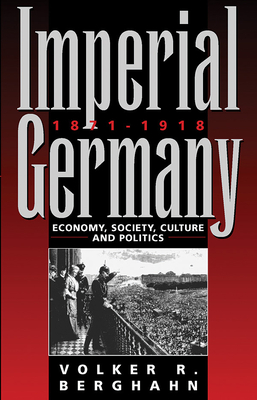 Imperial Germany 1871-1918: Economy, Society, Culture, and Politics: A comprehensive history of German society in this period, providing a broad survey of its development. The volume is thematically organized and designed to give easy access to the major topics and issues of the Bismarkian and Wilhelmine eras. The statistical appendix contains a wide range of social, economic and political data.
Volker Berghahn is the Seth Low Professor of History at Columbia University where he moved in 1998 from Brown University, after a longer spell of teaching at the University of Warwick in England. The author of more than a dozen books, he has long been interested in the challenges of modern biography. His America and the Intellectual Cold Wars in Europe uses Shepard Stone—renowned journalist, Ford Foundation officer in charge of its European and international programs, and the first director of the Berlin Aspen Institute—as a window to the trans-Atlantic world of American and European intellectuals and scholars.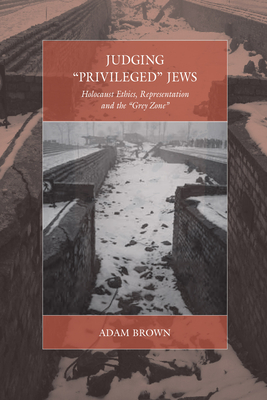 Judging Privileged Jews: Holocaust Ethics, Representation, and the Grey Zone: The Nazis' persecution of the Jews during the Holocaust included the creation of prisoner hierarchies that forced victims to cooperate with their persecutors. Many in the camps and ghettos came to hold so-called "privileged" positions, and their behavior has often been judged as self-serving and harmful to fellow inmates. Such controversial figures constitute an intrinsically important, frequently misunderstood, and often taboo aspect of the Holocaust. Drawing on Primo Levi's concept of the "grey zone," this study analyzes the passing of moral judgment on "privileged" Jews as represented by writers,and in films. This book engages with issues that are fundamental to present-day attempts to understand the Holocaust and deeply relevant to reflections on human nature.
Adam Brown is a Senior Lecturer in Media Studies at Deakin University, Australia, and a volunteer at the Jewish Holocaust Centre in Melbourne, where he initiated the digitization of the Centre's survivor video testimony collection. He was awarded the Isi Leibler Prize for the best contribution to advancing knowledge of racial, religious or ethnic prejudice in any time or place for his dissertation, and has written widely on Holocaust representation across various genres.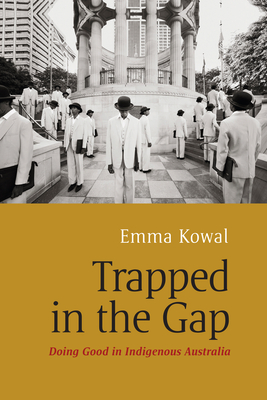 Trapped in the Gap: Doing Good in Indigenous Australia: In Australia, a 'tribe' of white, middle-class, progressive professionals is actively working to improve the lives of Indigenous people. This book explores what happens when well-meaning people, supported by the state, attempt to help without harming. 'White anti-racists' find themselves trapped by endless ambiguities, contradictions, and double binds — a microcosm of the broader dilemmas of postcolonial societies. These dilemmas are fueled by tension between the twin desires of equality and difference: to make Indigenous people statistically the same as non-Indigenous people (to 'close the gap') while simultaneously maintaining their 'cultural' distinctiveness. This tension lies at the heart of failed development efforts in Indigenous communities, ethnic minority populations and the global South.
Emma Kowal is Associate Professor of Anthropology at Deakin University, Melbourne. She has also worked as a doctor and public health researcher in Indigenous health settings. She has published widely on Australian postcolonialism, whiteness and anti-racism, is co-editor of Moving Anthropology: Critical Indigenous Studies, and is an editor of the journal Postcolonial Studies.
---
Recent blog posts