It's 2016. We Need Diverse Books: Young Adult Edition
Submitted by info@bookculture.com on Sat, 04/09/2016 - 2:39pm
Last week, we began our diverse books initiative with a collection of picture books. This week, we've selected four excellent young adult books from a variety of genres.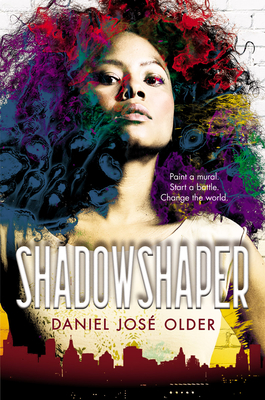 Shadowshaper by Daniel José Older
Sierra Santiago just wants to hang out with her friends and paint murals on the abandoned buildings in Bedford-Stuyvesant where she lives. But the murals in her neighborhood have begun weeping and her stroke-ridden grandfather seems to be urgently trying to tell her something. When With the help of a mysterious boy named Robbie, Sierra learns shadow-shaping, a magical technique for infusing ancient spirits into works of art, and begins to unravels the secrets of her family's past.
In the sequel to Dover Arising, Phaet is exiled from her home on the Moon and in hiding with her friend Wes' family on Earth. When the government of the Lunar Bases comes after her, she's faced with tough decision: return to the Moon to save her siblings or stay on Earth and fight beside Wes, who has become her friend and maybe something more? This riveting dystopian novel was inspired by the author's mother's youth in Communist China.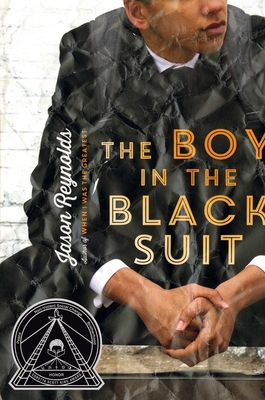 The Boy in the Black Suit by Jason Reynolds
Coretta Scott King Honor Book!
Matt's mother has just died and his father isn't coping well. When Mr. Ray, the director of the local funeral home, offers the 17-year-old a job, Matt isn't sure it's a great idea. But the funeral home pays better than the Cluck Bucket, the neighborhood fried chicken joint. Then Matt meets Lovey, who has been through even more than Matt, and might have a thing or two to teach him.
You get the ball
again and
take off
for the corner
You almost forget
the pain. Almost.
This novel-in-verse tells the story of Nick Hall, eight-grade soccer star. He's all set to impress a girl in his class and have a winning soccer season, when his parents make a shocking announcement. He finds himself struggling with problems at home, a tough English teacher, and bullying from classmates. Coby, his teammate, and The Mac, a rapping librarian, are there to help him out.