Q&A with Christopher Oldstone-Moore, author of "Of Beards and Men"
Submitted by nbuzanski on Wed, 05/04/2016 - 8:06pm
Christopher Oldstone-Moore, author of Of Beards and Men, will be joining us for an event on May 27th - until then, enjoy this Q&A with the author!
1. How did you come to write Of Beards and Men?
As a teacher of survey courses of European history, I was looking for some interesting social history to liven my lectures. I asked myself, why and when did we start this shaving thing? I soon discovered that there was no reliable history of beards and shaving, and I decided to do it myself.

2. What are you currently reading?
Bob Shacochis's The Woman Who Lost Her Soul. Always good to keep up my fiction reading. Very mysterious and intriguing. I am also reading Wendy Urban-Mead's The Gender of Piety, a brilliant study of gender twentieth century colonial Rhodesia.

3. Do you have a personal favorite book of all time? If so, can you share it and tell us why?
Robert Graves's Goodbye to All That rocked my world as a young man. I also loved his I Claudius and Claudius the God. Historical memoirs and historical fiction says a lot to me.

4. What's next? Any upcoming book projects in the works that you can tell us about?
I have started a history of advice manuals about how to be manly over the past few centuries. It is a sort of self-help genre that is very revealing of our cultural journey.
Christopher Oldstone-Moore teaches history at Wright State University, in Dayton, Ohio.
Of Beards and Men makes the case that today's bearded renaissance is part of a centuries-long cycle in which facial hairstyles have varied in response to changing ideals of masculinity. Christopher Oldstone-Moore explains that the clean-shaven face has been the default style throughout Western history—see Alexander the Great's beardless face, for example, as the Greek heroic ideal. But the primacy of razors has been challenged over the years by four great bearded movements, beginning with Hadrian in the second century and stretching to today's bristled resurgence. The clean-shaven face today, Oldstone-Moore says, has come to signify a virtuous and sociable man, whereas the beard marks someone as self-reliant and unconventional. History, then, has established specific meanings for facial hair, which both inspire and constrain a man's choices in how he presents himself to the world.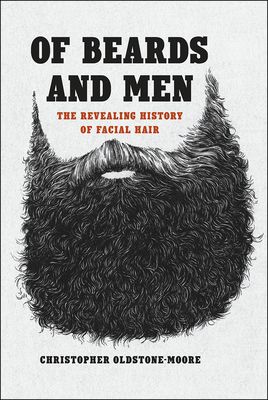 Recent blog posts