Q&A with Elaine Sexton, author of "Prospect/Refuge"
Submitted by tanwaporn on Wed, 05/04/2016 - 3:21pm
Elaine Sexton's new collection of poetry, Prospect/Refuge from Sheep Meadow Press, follows Causeway (2008) and Sleuth (2003), both with New Issues (W.M.U). Her poems, essays, reviews, and works in visual art have appeared in journals including American Poetry Review, Art in America, Poetry, O! the Oprah Magazine, and most recently in the 2015 anthologies: Raising Lilly Ledbetter: Women Poets Occupy the Workspace, World English Poetry (edited by Sudeep Sen), and Rabbit Ears: TV Poems. She serves as the visual arts editor for Tupelo Quarterly and teaches seminars and workshops in poetry and text and image at Sarah Lawrence College, New York University, and privately.
How did you come to write Prospect/Refuge?
For me poetry is a daily practice. With luck, writing and making art offer both prospect and refuge to the practitioner. The short answer is Prospect/Refuge consists of the best of the poems that gradually took shape over the six challenging years after my second book,Causeway.
Do you have a personal favorite book of all time? What are you currently reading?
Aside from the box of 35 Nancy Drew titles (1940s editions) that were passed down to me, and I devoured at age 8? Seriously, it would be impossible to identify one personal favorite book. Currently, I am reading Tony Judt's The Memory Chalet, with The Library at Night, by Alberto Manguel, waiting in the wings.
Is there anything you are particularly looking forward to the publication of?
I am eager to read Mary Cappello's forthcoming book, Life Breaks In: A Mood Almanack, coming out this October. She is an elegant and intriguing prose writer who is really a poet.
What's next? Any upcoming book projects in the works that you can tell us about?
I'm writing poems and micro-prose pieces that are starting to take shape and fall loosely under the working title: Drive.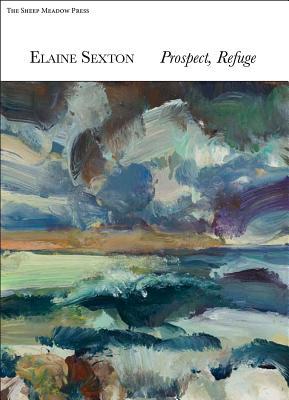 Recent blog posts