Q&A with Mary Hogan, author of "The Woman in the Photo"
Submitted by nbuzanski on Sat, 07/09/2016 - 12:11pm
1) How did you come to write The Woman in the Photo?
This is a story that found me. We fell in love when I least expected it. One night in 1992, while watching a play my husband (Robert Hogan) was in, the Johnstown Flood was mentioned. I was so intrigued, I went to the library the next day to look it up. Man! When I read the real story of that disaster, I was blown away. Then and there, I knew I had to create characters that lived through that extraordinary event. It took 24 years, hahaha, but my baby was finally born.
2) What are you currently reading?
Ariel Leve's memoir, An Abbreviated Life. If you think your parents are nuts, read this book.
3) Do you have a personal favorite book of all time? If so, can you share it and tell us why?
I'd have to say it's Anne Tyler's Searching for Caleb. I happened upon that book in the lounge of my college dorm. While everyone else was out partying :) I was in my room reading that book. I could not believe how good the writing was. Each sentence was sheer perfection. It's the first time I went out and bought every single novel of one author. I now have a whole Tyler library! My dream was to one day write as well as Ms. Tyler. It still is.
4) Is there anything you are particularly looking forward to the publication of?
You mean, other than my next book? haha. I'm a big Amy Schumer fan. I hear her upcoming book of essays has a nude cover. So the interior is bound to be wild.
5) What's next? Any upcoming book projects in the works that you can tell us about?
I've started a new novel, more like Two Sisters (the tale of a family full of secrets) than The Woman in the Photo (historical fiction). My journey has just begun, but I'm loving where my characters are taking me. Stay tuned...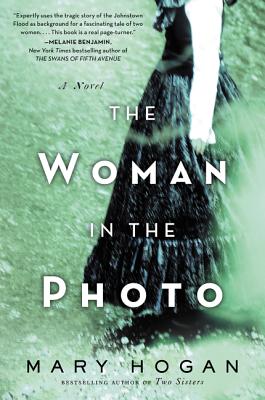 Recent blog posts