The Potter Family, Part 1: Fantasy Foundations
Submitted by cara on Tue, 07/12/2016 - 9:21pm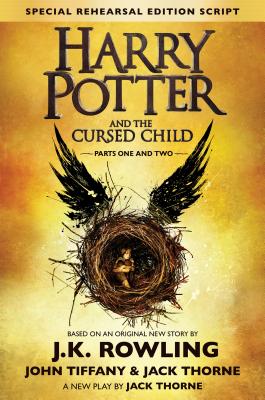 The Cursed Child is coming out! Jim Kay is illustrating the series! Newt is getting his own movie! These are all excellent things, and there is so much joy in this series that I'm glad we can spend more time with what J.K. Rowling has created. However, there are plenty of other books that can be read in addition to them. This is part one of a multi-post series of Harry Potter read likes for all ages to prepare for the release of Harry Potter and the Cursed Child. These are the books that I've read and loved that relate to The Harry Potter series with help from Haley, Tanwaporn, and Josh. Stay tuned for more in this blog series!
---
The Harry Potter books opened me up to understanding the roots of fantasy stories. Myths, legends and fairy tales are a great way to understand the tradition of storytelling that fantasy novels are built on. This list includes books from this foundation, and a selection of fantasy books that build on these for an adult readership.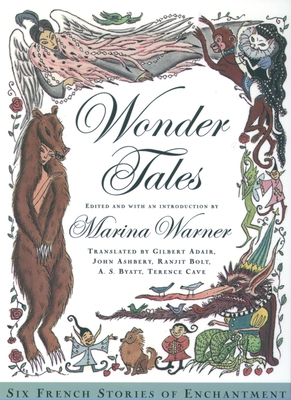 Wonder Tales Six French Stories of Enchantment edited by Marina Warner
This collection of fairy tales is excellent for the curious. It reveals a history of excellent fairy tales that have been translated by excellent writers. One in this collection is a very clever tale about transgender! Another is about a clever princess that outsmarts the prince with questionable morals!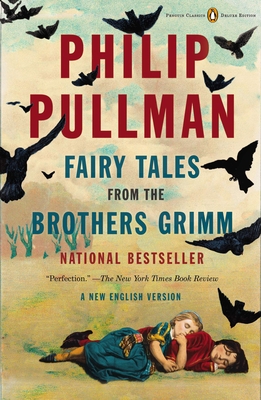 Fairy Tales from the Brother's Grimm: A New English Version by Philip Pullman
This collection is for adults, like the original fairy tales were intended. The stories have been translated and updated so they are much more satisfying to read because they've been reworked by a masterful writer.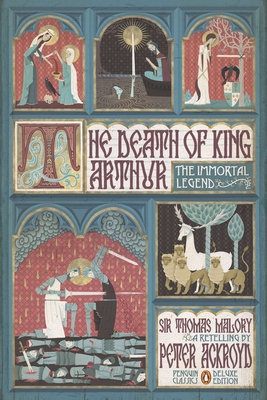 Death of King Arthur adapted by Peter Ackroyd written by Thomas Malory
Arthurian legend The stories of king Arthur and his court are a foundation for a lot of fantasy novels, and it's very interesting to see the original source material and see how they've changed according to who adapted them. I found a lot in common with the knights of old with my brother and his fellow lax bros.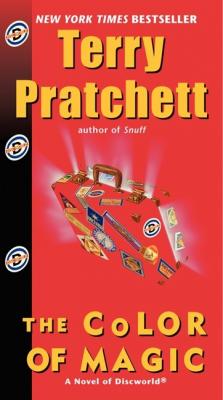 The Color of Magic by Terry Pratchett
Terry Pratchett's Discworld is as chock-full of magic as Rowling's London, but infinitely more improbable and silly. And Pratchett populates and traverses it with an almost impossibly light hearted and humorous touch. At once laugh-out-loud funny and deceptively political and complex, Terry Pratchett's novels are a true delight, and a fun step in line with Harry Potter. Plus, for an old British white guy, Pratchett sure knew and respected what it means to be a woman and a witch. - Haley Patail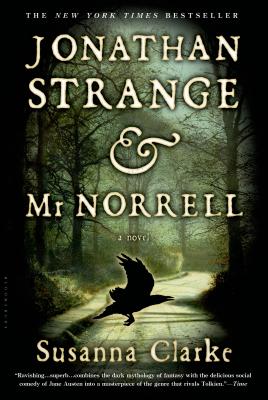 Jonathan Strange & Mr. Norrell by Susanna Clarke
Two gentlemen wizards bring magic back to England and help the Duke of Wellington fight Napolean. Clarke also uses the traditional idea of a fairy that symbolizes fear and is a source of terror and chaos - the fairies that steal people you love. Read slowly and carefully because the characters are fun to spend time with, and many are great to laugh at. Don't be intimidated by the size, this isn't a book you speed through to get into the end but take time with because it is perfect.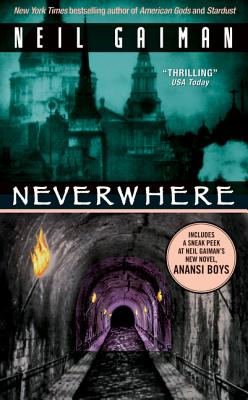 Neverwhere by Neil Gaiman
There's a magical city that relates to London's underground! It sparks the wonder that Harry Potter did in me in thinking about my regular life, and how if I paid enough attention I would see some magic around me. Definitely grittier and tougher, but very good. Neil Gaiman doesn't need my help spreading word about his books, but whatever - here you go, Neil!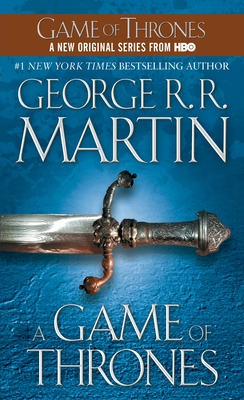 Game of Thrones by George R.R. Martin
I have a hard time staying with a story without women main characters, and I'm thankful for this series because it has many women with power and influence who feel equally regarded in the story. A story with not just one, but many warrior women has a place in my heart. Reading this series helped me through many difficult commutes so I'm thankful to it for that.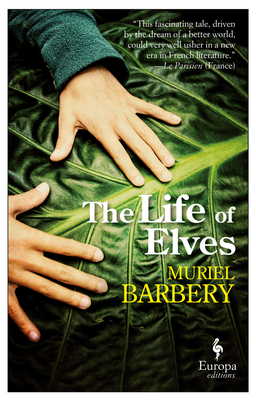 Life of Elves by Muriel Barbery
This is the most soothing, beautiful and gentle fantasy story that I've ever read. It's an excellent antidote to the brutal Game of Thrones series where little girls are full of power, they are loved deeply by their guardians and the European countryside is full of magic. It's a lullaby, and so it's perfect for reading in bed.
---
Have I missed something important? Do you want to talk about this more? Find me on twitter @aniastypul
This is part one of a multi-post series of Harry Potter read likes for all ages to prepare for the release of Harry Potter and the Cursed Child - stay tuned for our next post!
---
Recent blog posts