The Potter Family, Part 3: Read Alikes for Middle Readers
Submitted by tanwaporn on Fri, 07/22/2016 - 11:12am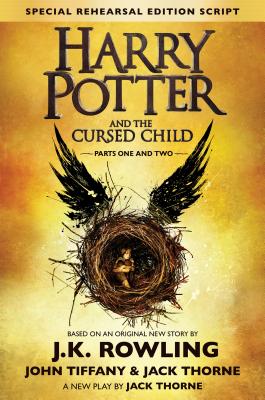 The Cursed Child is coming out! Jim Kay is illustrating the series! Newt is getting his own movie! These are all excellent things, and there is so much joy in this series that I'm glad we can spend more time with what J.K. Rowling has created. However, there are plenty of other books that can be read in addition to them. This is part one of a multi-post series of Harry Potter read likes for all ages to prepare for the release of Harry Potter and the Cursed Child. These are the books that I've read and loved that relate to The Harry Potter series with help from Haley, Tanwaporn, and Josh. Stay tuned for more in this blog series!
---
Check out part one in this series, Fantasy Foundations, here, and part two, Read Alikes for Young Adults, here.
---
One fateful day, a boy came into Book Culture and told me "There's nothing worth reading after Harry Potter!" That is an overwhelming statement and in the moment I was too flustered to argue properly. So, listen up kid - there are so many other books worth reading!
The Harry Potter series is just one of many great book collections. Some came before Harry, some came out at the same time, and new ones are still being written. There is no reason to despair after you finish the series, the textbooks and the play! Harry Potter is not the first great book of it's kind, and thankfully it won't be the last. Here are some things to keep bringing wonder into your middle readers life.
---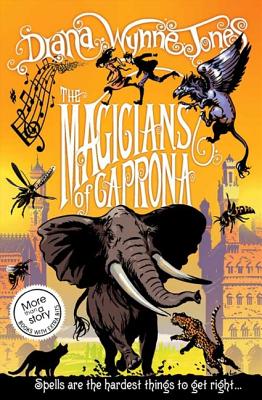 The Magicians of Caprona by Diana Wynne Jones
This is my favorite book in the Chrestomanci Series, that doesn't necessarily need to be read in chronological order. This book is about a rivalry between wizarding families in an Italian city, and kids from the rival families become friends and work together to rid the city of evil. Diana Wynne Jones is a very smart writer, and is excellent at worldbuilding and thinking about magic in a complex and satisfying way.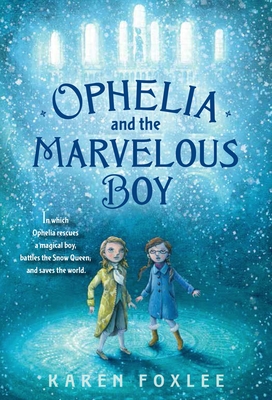 Ophelia and the Marvelous Boy by Karen Foxlee
Ophelia gets pulled into an adventure in a big, strange museum where she has to save the Marvelous boy. Ophelia is timid and sweet, but she musters up all her bravery and kindness to save the boy, and the world. This story is good for reading aloud at bed time (it's only a little scary), or for a veracious reader to tackle alone. This is perfect for those who like fantasies and fairy tales.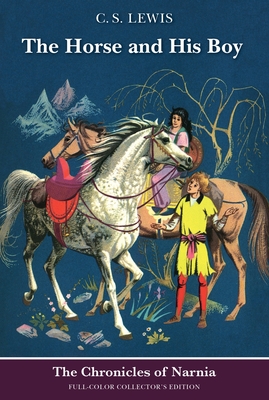 The Horse and His Boy by C.S. Lewis
The fourth book from C.S. Lewis' famous series, The Chronicles of Narnia, can be read with the other books in the series but is also a self contained story that references the rest of the series but stands on its own. It's about a poor boy who runs away with a talking horse and meets a girl from a country very different from his.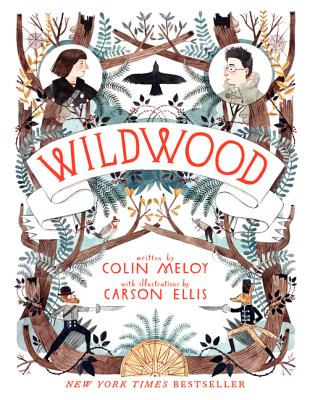 Wildwood written by Colin Meloy and illustrated by Carson Ellis
A girl's little brother is kidnapped by a murder of crows! He's taken into the enchanted woods, known as the Impassable Wilderness, outside of Portland. She goes into the wilderness, inaccessible to most Portlandians, with her friend to save him. This story is great because it has a boy and a girl working together to solve a problem, there are talking animals, and it's a fantasy story based in America. The illustrations are amazing and add a lot to the enjoyment of the story.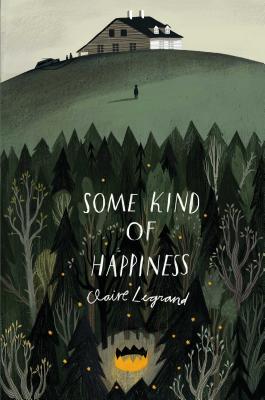 Some Kind of Happiness by Claire Legrand
A girl works on confronting the darkness within her as she spends the summer with her extended family for the first time. She writes about a magical forest that she finds in the woods behind her grandparents house. The story combines the fantasy play she does with her cousins with the fantasy stories she makes up about the enchanted forest and balances fantasy and reality. The thing that really impressed me with this book is that there are no villains - the characters that do wrong are loved in spite of their mistakes.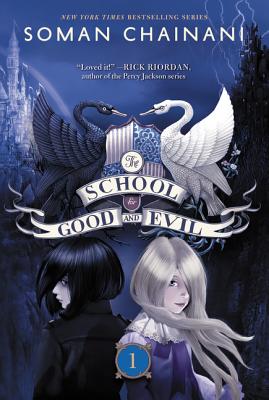 The School for Good and Evil by Soman Chainani
Thanks to Haley for providing this review!
Two unlikely best friends, Sophie and Agatha, are abducted from their homes and brought to the School for Good and Evil to train to be in their own fairytales. The only problem is, Sophie is convinced she's been sorted incorrectly. Oh, and the girls may actually be arch enemies set to destroy each other in their very own fairytale! What ensues has all the magic and action of Harry Potter in a fairytale setting, with the added bonus of a deep exploration of the complicated friendship between two girls.

---
Have I missed something important? Do you want to talk about this more? Find me on twitter @aniastypul
---
Make sure to pre-order your copy of Harry Potter and the Cursed Child today!