Q&A with J.R. Thornton, author of "Beautiful Country"
Submitted by tanwaporn on Thu, 08/11/2016 - 12:39pm
J.R. Thornton, author of the incredible novel Beautiful Country, sat down for a Q&A with us. Make sure to stop by Book Culture on Columbus to pick up your copy today.
1. How did you come to write Beautiful Country?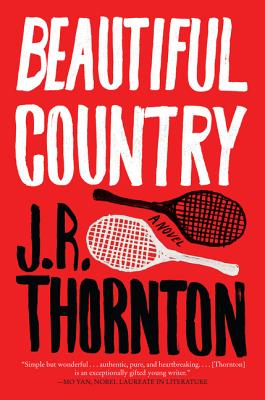 I began Beautiful Country when I was in high school actually. At the time I had finished all the creative writing courses that my school offered, and I was told if I wanted to continue doing creative writing I would have to find a teacher willing to work with me on an independent study project. I was lucky enough to have an English teacher, Fritz Mark, who loved the idea and persuaded me to try working on a novel. He told me if I turned in a chapter every month that he'd give me an "A" for the course. That seemed like a good deal to me, so I took it before he changed his mind!
As far as how I decided what to write about - Like the narrator of Beautiful Country, I also had spent a year training in the Chinese state sports system as a young teenager. It is difficult to convey how meaningful and life altering that experience turned out to be. In Beijing I saw a side of life I had been completely sheltered from up until that point. I went from being surrounded by classmates who were wealthy private school kids from suburban New Jersey, to spending every day for a year with Chinese kids who were trying to work their way out of poverty. I think a successful novel takes an experience like that, strips it down to the essential elements and simplifies it into a story that allows others to understand what it is the author has taken away from it. At that point in my life that was really the most life-altering experience I had ever had, and it seemed like a natural thing to write about.
2. What are you currently reading?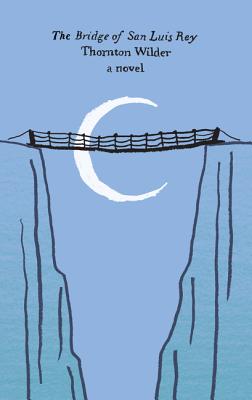 Let's see… I just finished The Bridge of San Luis Rey by Thornton Wilder, and absolutely loved. I also just read The Price of Prosperity: Why Rich Nations Fail by Todd Buchholz, which was super interesting. At the moment I have just started Phil Knight's autobiography Shoe Dog.
3. Do you have a personal favorite book of all time? If so, can you share it and tell us why?
It's hard to pick just one, so here are a few I would consider among my favorite: The Hitchhikers Guide to the Galaxy - Douglas Adams, The Old Man and the Sea - Hemingway, Shadow Country - Peter Matthiessen, The Phantom Tollbooth – Norton Juster, A Confederacy of Dunces - Toole and The Stranger - Albert Camus.
4. What's next? Any upcoming book projects in the works that you can tell us about?
Yes! I've been working on a second novel, and am quite far along with that. Also I just recently sold an option on the film rights of Beautiful Country, and am going to be taking the first crack at writing the screenplay.
---
Born in London, J.R. Thornton graduated from Harvard in 2014 where he studied History, English and Chinese. He lived in Beijing as a teenager, returning recently to undertake a fellowship at the International Writer's Center at Beijing Normal University. An internationally ranked tennis player as a junior, he later competed for the Harvard men's team and on the professional circuit. Beautiful Country is his debut novel.
---
Recent blog posts