Q&A with David Neilsen, author of "Dr. Fell and the Playground of Doom"
Submitted by tanwaporn on Tue, 08/16/2016 - 7:05pm
David Neilsen will be joining us for a special story time at Book Culture on Columbus on Friday, September 2nd at 5pm. Before then, check out his great Q&A and pick up your own copy of his brand new book, Dr. Fell and the Playground of Doom.
1) How did you come to write Dr. Fell and the Playground of Doom?
The idea for the book came from an illustration by the late children's illustrator Trina Schart Hyman. It had been hanging on the wall of my in-laws' for years. It shows a man in a suit and top hat leering down at a little girl, who looks back at him suspiciously. The man has a large basket strapped to his back out of which are sticking various arms, legs, and heads of little children. It's labelled "Dr. Fell" and Hyman drew it when asked to create an image from her favorite fable or fairy tale. Curious, I looked up Dr. Fell online and discovered the four-line poem written in 1680 which I've included at the beginning of my book.
I loved the picture, and right away all sorts of questions jumped into my head. Who is this guy? What is he doing? What happens when he comes to town? The story began to take form when I went about answering these questions.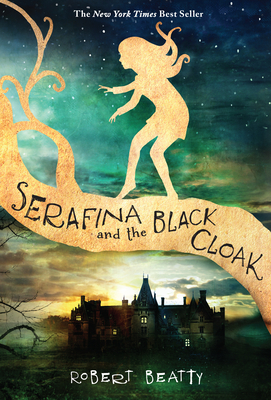 2) What are you currently reading?
I just finished Robert Beatty's Serafina and the Black Cloak. I like to alternate between children and adult fiction, so I moved on to David Mitchell's Slade House. However, my daughter just grabbed a copy of Harry Potter and the Cursed Child and that is now next on the list.
3) Do you have a personal favorite book of all time? If so, can you share it and tell us why?
I have a number of favorite books I read when I was a kid. In fantasy, I love David Eddings' Belgariad series, Raymond Feist's Riftwar Saga, and the original Dragonlance trilogy. Science Fiction favorites include Ender's Game, Rendezvous with Rama, and the Foundation trilogy. More recent favorites include the Harry Potter series, The Knife of Never Letting Go by Patrick Ness, and Brandon Sanderson's Reckoners series.
4) Is there anything you are particularly looking forward to the publication of?
Now that the Cursed Child has arrived, I'm quite excited for The Creeping Shadow, the fourth book in Jonathan Stroud's wonderful Lockwood & Co. series, coming in September. Stroud's created a wonderful world consisting of a ghost-filled London and an Independent Ghost Hunting Agency run by children--who are the only ones who can see the ghosts. Creepy, chilling, and funny, I've loved every volume thus far.
5) What's next? Any upcoming book projects in the works that you can tell us about?
I'm working on a lot of different projects at the moment, each at different stages of the process. Next August, Crown Books for Young Readers will publish my next book, a spooky, mysterious story tentatively titled Beyond the Doors. It is not connected with Dr. Fell in any way, but is a completely new world which I'm very excited to share with readers. That book is written, edited, turned in, done. I have also written a third book, not connected to either of the first two, that I'm in the midst of editing. In addition to those, there's a sequel to Dr. Fell all set up in my head, so I'm getting ready to write that. Finally, I'm planning on putting together a rewrite of my first novel (Dr. Fell is my second). It's a wonderful story that my agent loved, but he ran into difficulty when pitching it to publishers. There was a recurring note from many of them which I intend to address in the rewrite.
---
David Neilsen is a classically trained actor/storyteller, a journalist, and a theater/improvisation teacher for children and adults. During the Halloween season, David can be found telling spooky tales to audiences of all ages, or performing one of his one-man shows based on the stories of horror author H.P. Lovecraft. David lives in New York with his family. Dr. Fell and the Playground of Doom is his first novel. Visit him at neilsenparty.wordpress.com.
---
Make sure to come to our story time with David Neilsen on Friday, September 2nd at 5pm at Book Culture on Columbus!
Recent blog posts