Q&A with M. Elizabeth Lee, author of "Love Her Madly"
Submitted by tanwaporn on Fri, 08/26/2016 - 1:18pm
M. Elizabeth Lee, author of Love Her Madly, will be at Book Culture on Columbus on August 31st at 7pm. Make sure to read her Q&A before coming to the event on Wednesday.
1. How did you come to write Love Her Madly?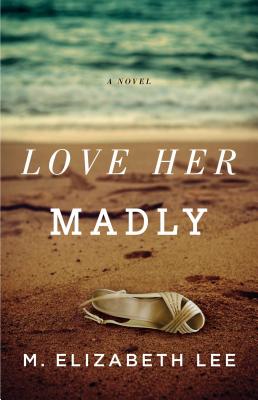 I came to New York City to pursue acting. After a couple of years of having the same uninspiring girlfriend roles roll into my inbox, I began to explore screenwriting as a way of creating more complex and challenging characters for myself and other actresses. I was surprised by how natural the process felt, and how much I really loved writing. Then a few years ago, I was away from the city traveling for about a year and I needed a project to moor me creatively. I decided to work on a long form story. The inciting spark of the tale that became Love Her Madly came when I was backpacking in Costa Rica with my husband. We had a difficult day where everything went wrong, leading to sixteen hours of bumpy bus rides and sweltering waiting rooms that provided ample time to daydream. Somewhere between the second ferry trip and the hour long slog uphill to our hostel, the idea of a romantic rivalry, where one friend goes missing and the other is left to explain, had taken root. I handwrote most of the novel in a water-warped composition book as we trekked across India and Sri Lanka. Working on the story gave me an anchor at a time in life when I was so far from home and every day was wildly different.
2. What are you currently reading?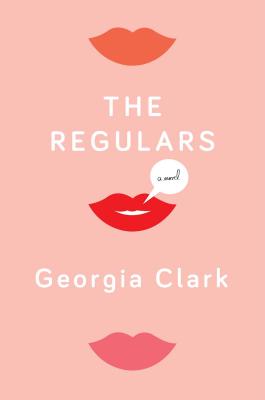 I am currently reading The Regulars by Georgia Clark. It's so fresh and funny that I am taking my time and just enjoying the ride. I just finished Jane Steele by Lyndsay Faye, which was a dark, delightful riff on Jane Eyre. After hearing raves about it for years, I've begun 1491 by Charles C. Mann, and am looking forward to finally devouring The Bone Clocks by the always mesmerizing David Mitchell.
3. Do you have a personal favorite book of all time? If so, can you share it and tell us why?
There have been so many books that have come into my life at just the right time when I was growing up, and others that have changed the way that I've thought about storytelling, and others that I've loved purely for pleasure. I'd be hard pressed to pick a favorite, but a few that have marked me as a person and as a writer are The Sun Also Rises, The God of Small Things, Cloud Atlas, Geek Love, The Secret History, The Turn of The Screw, Love in the Time of Cholera and London Fields. Having led a generally calm, peaceful life, I've vicariously dabbled in high drama via the very dark and stormy plays of Ferderico García Lorca and Friedrich Schiller.
4. Is there anything you are particularly looking forward to the publication of?
Yes! I can't wait to read Small Admissions by Amy Poeppel, which is releasing in December. I've heard great things and am always on the hunt for a genuinely funny novel.
5. What's next? Any upcoming book projects in the works that you can tell us about?
I am indeed! My next novel, The Sirens, is a thriller about a young woman who accepts the lead role in an experimental horror film by a director with a reputation for putting his actors in danger. As filming progresses, she finds herself losing her grip on reality as the film and her real life become interwoven. I'm very excited about it and look forward to sharing more about it soon!
---
M. Elizabeth Lee, author of Love Her Madly, will be at Book Culture on Columbus on August 31st at 7pm.