Q&A with Linda Ravin Lodding, author of "Painting Pepette"
Submitted by tanwaporn on Fri, 09/02/2016 - 10:11am
Linda Ravin Lodding will be joining us for a storytime tomorrow at 11am at Book Culture on Columbus - check out this Q&A before coming in for an exciting event!
---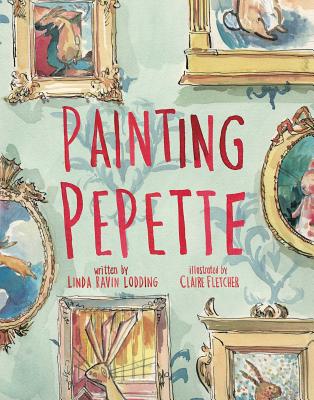 How did you come to write Painting Pepette?
I lived in Vienna for nearly a decade and, after several years, I wrote a book called A Gift for Mama which was set in Vienna at the turn-of-the-century. In this book, Oscar sets out, with a single coin, to buy a gift for his Mama. Along the way he meets all the famous personalities of the day -- artists, musicians, authors and even the Austrian Empress Sissi. This book was my way of sharing my love of Vienna with young readers. After this book, I knew that I wanted me next book to be set in Paris.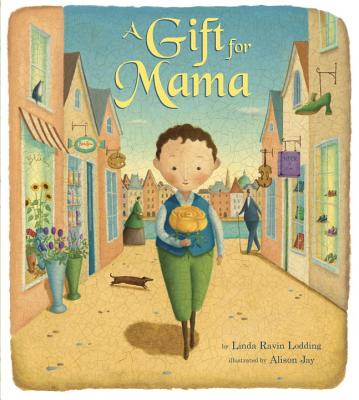 While I never lived in Paris, my first trip to Europe was to Paris and I loved everything about the city -- the food, the fashion, the architecture and, of course, the art! I've made many trips back to the city since then. It took me a few years to find the story that I wanted to tell, but then, one day it came to me. In my mind's eye, I saw a little girl, Josette, wandering the artist quarter, Monmartre, with her best friend, Pepette. I asked myself "why is she here? what is she up to?" (which is always a good question for an author to ask about a character!) and the story began to unfold. I then researched the artists of the time period and was struck by the differences in their artistic style. They each viewed the world in their own unique way. I loved layering this theme into a story about friendship.
What are you currently reading?
I usually read multiple books at one time -- which means that my bedside table is crowded with books. At the moment I'm reading the Improbability of Love by Hannah Rothschild which has been called an "art world caper" by the New York Times. Perhaps Painting Pepette could also be considered an "art world caper"!
Do you have a personal favorite book of all time? If so, can you share it and tell us why?
​When I was young, I loved all sorts of books. My favourite picture books were the Eloise series (I dreamed of living in The Plaza Hotel!) I also loved Dr Seuss's whacky world and the Madeline books by Ludwig Bemelmans. So you can imagine that I was especially thrilled when a few book reviewers noted a similarity between Josette, in Painting Pepette, and Madeleine. Of course both little girls live in Paris --- and live in vine-covered houses! When I got a little older, I loved the Little House on the Prairie series and, my all-time favourite was The Mixed Up Files of Mrs Basil E. Frankweiler. (Another art caper!).
Is there anything you are particularly looking forward to the publication of?
I always love seeing the latest crop of picture books. But, unfortunately, living in Sweden means that I usually have to wait until I get to New York before I see the latest picture books. ​
What's next? Any upcoming book projects in the works that you can tell us about?
​Yes! I have several books coming out in 2017. Little Red Riding Sheep is coming out with Simon & Schuster and is a book about a sheep who desperately wants to star in Little Red Riding Hood - but the book's author has other ideas about who should be his leading lady! The Queen is Coming to Tea is also on its way from Jabberwocky/Sourcebooks. This is the story of Ellie, and her stuffed animal friend Langley. They have invited the Queen to tea but first must flit around the globe gathering all the necessary makings for the perfect tea party. And Wakey, Wakey Elephant is coming out from Sterling Publishing -- a book about an elephant who, despite all riotous attempts by his best friend, just wants to snooze his special day away.
And, there are always new book ideas buzzing in my head...just waiting to be pinned down on paper! ​
---
Linda Ravin Lodding is originally from New York, but has spent the past 15 years in Austria, The Netherlands, and now Sweden. Today she lives in Uppsala with her wonderful husband and daughter. Linda graduated from Barnard College, Columbia University, and has an MBA from New York University's Stern School of Business. When Linda isn't writing, she's usually working for the United Nations as a media and public information specialist or eating heavily frosted cupcakes. To learn more about Linda, visit her at lindalodding.com, on Facebook, and on Twitter @lindalodding.
---
Make sure to come to story time tomorrow at Book Culture on Columbus to get a signed copy of Painting Pepette.

$17.99
ISBN: 9781499801361
Availability: Not in Stock - Available for special order
Published: little bee books - June 7th, 2016
---

Email or call for price.
ISBN: 9780385753319
Availability: Hard to Find
Published: Knopf Books for Young Readers - March 25th, 2014
---

Email or call for price.
ISBN: 9781101874141
Availability: Not in Stock - Subject to Availability
Published: Knopf Publishing Group - November 3rd, 2015
---
Recent blog posts