Upcoming Books by Women in Translation
Submitted by info@bookculture.com on Mon, 09/12/2016 - 6:07pm
Women in Translation month may have officially ended, but that doesn't mean we're going to stop reading books by women in translation! Books written by women, books written in languages other than English: despite their underrepresentation, these are some of the most exciting works out there, and we want to read them all year long. Here are some forthcoming books by women in translation that we're looking forward to.
Eve Out of Her Ruins
by Ananda Devi, translated by Jeffrey Zuckerman
A look at life on the island of Mauritius from the perspective of four friends, from a writer whom J.M.G. Le Clézio called "truly great." We're going to hazard a guess that most people in the U.S. have read few, if any, books that take place in Mauritius; maybe this one would be a good start?
(Deep Vellum Press, September 2016)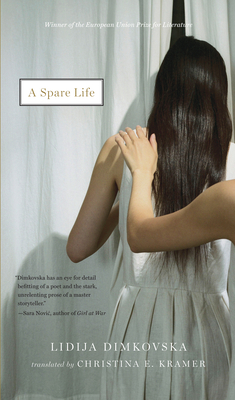 A Spare Life
by Lidija Dimkovska, translated by Christina E. Kramer
This book already has a fan in Book Culture's own Nick, who says, "A Spare Life is a calm, steady novel that traces the tumultuous history of Yugoslavia through the eyes of Srebra, a young girl dealing with growing up, having friends, handling family. Oh, and she is conjoined at the temple to her twin sister Zlata. I love that this novel is from the perspective of only one of the conjoined twins. This novel is a wake up call to the state of immigration. There is no wall that can stop people from trying."
(Two Lines Press, October 2016)
A Greater Music
by Bae Suah, translated by Deborah Smith
Suah is an acclaimed Korean author, as well as the Korean translator of W.G. Sebald, Franz Kafka, and Jenny Erpenbeck. Smith is the award-winning translator of Han Kang's breakout success, The Vegetarian. The two of them together is sure to be something special.
(Open Letter Books, October 2016)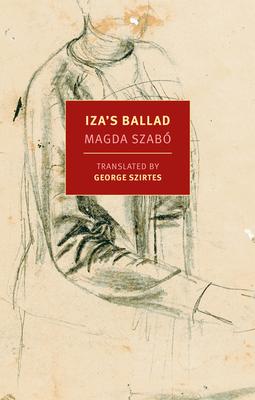 Iza's Ballad
by Magda Szabo, translated by George Szirtes
Szabo's The Door was one of The New York Time's 10 Best Books of 2015. It was also a personal favorite of more than one Book Culture employee, so expectations are high for this book. The Door focused on the relationship between a writer and her housekeeper; here, the focus is again on a relationship between two women, this time a mother and daughter.
(New York Review of Books, October 2016)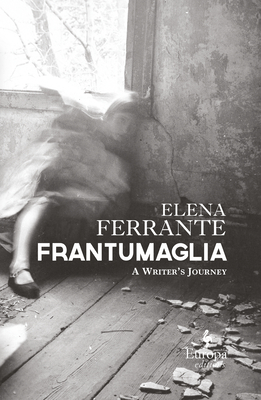 Frantumaglia
by Elena Ferrante, translated by Anne Goldstein
Yes, we have Ferrante Fever! So we're eagerly awaiting this one, a collection of her non-fiction. We're looking forward to reading about her perspectives on motherhood and feminism, as well as her choice to remain anonymous (Elena Ferante is a pseudonym).
(Europa Editions, November 2016)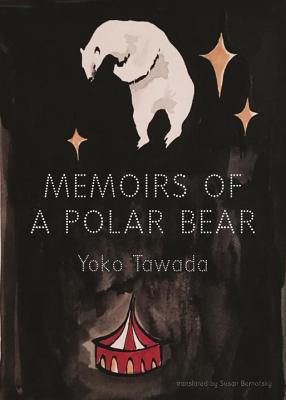 Memoirs of a Polar Bear
by Yoko Tawada, translated by Susan Bernofsky
A multi-generational story about a family of polar bears does sound odd, but we've been hearing great things about this one. According to translator Susan Bernofsky, "It's a very playful book, lighthearted and whimsical on the surface, but in other ways very serious – I read it as secretly being about questions of race and ethnicity and human discomfort with otherness of all sorts."
(New Directions, November 2016)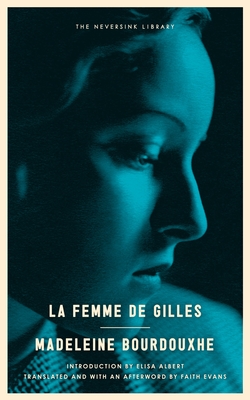 La Femme de Gilles
by Madeleine Bourdouxhe, translated by Faith Evans
Melville House describes Bourdouxhe as an "early feminist and anti-Nazi activist," which pretty much has us sold. That fact they also compare this book to the work of Elena Ferrante and Jenny Offill certainly doesn't hurt, either.
(Melville House, November 2016)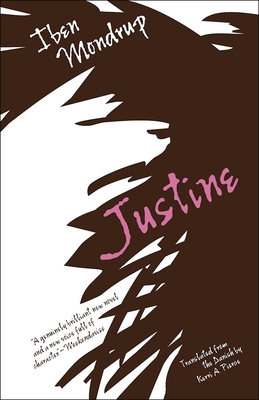 Justine
by Iben Mondrup, translated by Kerri A. Pierce
This is a daring look at the Danish art world from the perspective of a young, female artist who's just lost everything in a house fire. The perfect book for anyone who's ever bemoaned the lack of female antiheroes in literature.
(Open Letter Books, November 2016)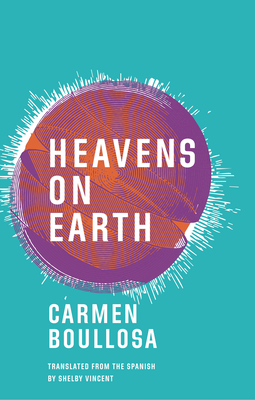 Heavens on Earth
by Carmen Boullosa, translated by Shelby Vincent
Boullosa's fantastic Texas: The Great Theft took place in the 1850s in two towns on either side of the Texas-Mexico border. This new book will be something different, as it appears to take place, at least in part, in the future, among people who live suspended in the atmosphere above the Earth. We can't wait to see what Boullosa will do with this premise!
(Deep Vellum Press, December 2016)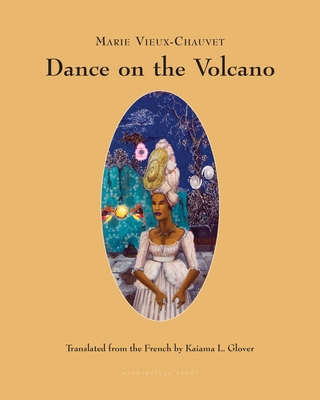 Dance on the Volcano
by Marie Vieux-Chauvet, translated by Kaiama L. Glover
Vieux-Chauvet was a major Haitian writer; this is only her second novel to appear in English (the first one, Love, Anger, Madness, was hailed by Edwidge Danticat as "the cornerstone of Haitian literature"). Dance on the Volcano--finally translated by Kaiama L. Glover, a scholar of Haitian literature (and Barnard professor!)--follows a celebrated black singer in pre-revolutionary Haiti.
(Archipelago Books, December 2016)
Savage Theories
by Pola Oloixarac, translated by Roy Kesey
Oloixarac is a rising star in the Latin American literary world, with two acclaimed novels under her belt, and has apparently come under fire for "writing like a man," whatever that means. She was one of Granta's Best Young Spanish-Language Novelists in 2010. Thanks to Soho Press, her work will finally be available in English! It's set in the world of Argentinian academia, and who doesn't love a good campus novel?
(Soho Press, January 2017)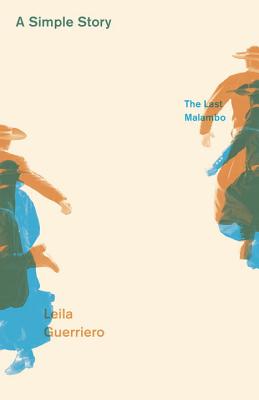 A Simple Story
by Leila Guerriero, translated by Frances Riddle
Literary non-fiction can be sadly difficult to find in translation; this book, by journalist Leila Guerriero, bucks that trend. The "simple story" here is about malambo, a demanding form of Argentinian folk dance, and a man preparing to compete in the national malambo competition.
(New Directions, January 2017)
Fever Dream
by Samanta Schweblin, translated by Megan McDowell
At last, a full-length work by Samanta Schweblin in English! Schweblin appeared on Granta's Best Young Spanish-Language Novelists list along with Pola Oloixarac, and her arrival on the English-language literary scene is long overdue. Her work has gotten rave reviews from the likes of Alejandro Zambra, Jesse Ball, and Mario Vargas Llosa.
(Riverhead Books, January 2017)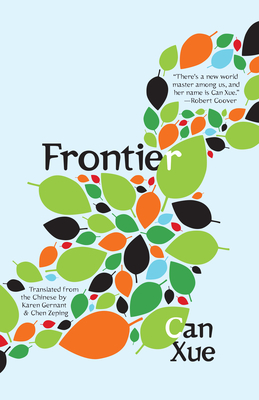 Frontier
by Can Xue, translated by Karen Gernant and Chen Zeping
Can Xue's work is often described as "avant-garde" and "surreal"; she says of her writing process, "Reason monitors from afar. Emotions are completely unleashed. I turn towards the dark abyss of consciousness and plunge in, and in the tension between those two forces, I build the fantastic, idealist plots of my stories." Her most recent work to appear in English, The Last Lover, won the 2015 Best Translated Book Award; we can't wait to see what's next from this exciting writer.
(Open Letter Books, March 2017)
Check out our other posts about Women in Translation month:
Women in Translation month staff picks
Q&A with translator Susan Bernofsky
Q&A with translator Margaret Carson
Recent blog posts