Q&A with Leah Umansky, author of "Straight Away the Emptied World"
Submitted by tanwaporn on Sat, 09/17/2016 - 12:46pm
Leah Umansky
, author of
Straight Away the Emptied World,
will be doing an event with us on
November 4th.
Check out or Q&A with this wonderful poet before marking the date on your calendar!
1. How did you come to write Straight Away the Emptied World?
Writing
Straight Away the Emptied World
, came at a time when I was teaching three dystopian novels to middle and high school students, reading Helen Macdonald's
H is for Hawk
, (my title is a fragment of Macdonald's) and Emily St. John Mandel's
Station Eleven
.
These two books are two of my favorite books written in the last few years; Read them if you haven't! Writing
SATEW,
began with poems of despair and uncertainty in being a woman in the 21
st
century. It started with wondering how society can get better, how dating could get better, and how disheartening it sometimes is for us to be good, and do the right thing. Then, the poems combusted into the worlds of sci-fi and dystopia. Poems started becoming "other-worldly," and fantastic. I clearly had those genres on the brain.
2. What are you currently reading?
3. Do you have a personal favorite book of all time? If so, can you share it and tell us why?
My favorite book of all time is Emily Bronte's
Wuthering Heights
with a close second of Jeanette Winterson's
The Passion.
Both are so close to my heart; they just complete me, those two books. When I first read them, I felt myself change.
4. Is there anything you are particularly looking forward to the publication of?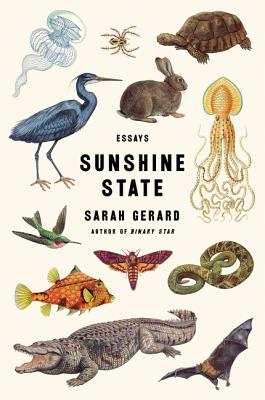 My friend, Dena Rash Guzman has her 2
nd
book of poems,
Joseph,
which I'm quite excited for. Another friend, Sarah Gerard, has her new book of essays out in 2017, which I'm also looking forward to,
Sunshine State.
Oh, and of course, one of my favorite contemporary novelists, Andrew Sean Greer has a new novel,
Less,
coming out in 2017. I read everything he writes.
5. What's next? Any upcoming book projects in the works that you can tell us about?
What's next is such a good question. I have a new full-length poetry manuscript, The Barbarous Century¸ which is out there in the universe, looking for a home. Time will tell. Thanks for asking.