Q&A with The Nocturnals author, Tracey Hecht
Submitted by tanwaporn on Sat, 09/17/2016 - 2:37pm
Haven't read The Nocturnals, yet? This wonderful children's series is a crowd pleaser. The New York Public Library has even partnered with the author in their new school read aloud initiative. Read our Q&A with author Tracey Hecht before heading to Book Culture on Columbus to pick up your copy - and get ready for the release of the third book!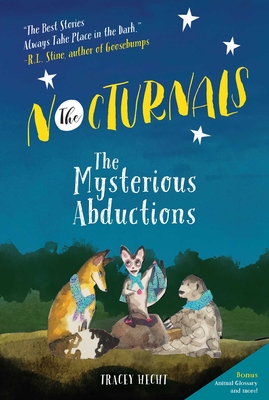 How did you come to write The Nocturnals?
When I started writing The Nocturnals I had just finished writing for film and TV so I felt inspired to write a book series that was dialogue based. I thought that writing in a kind of cinematic vernacular might be fun for kids. I write the three main characters of The Nocturnals in a 3-2-1 staccato, for every 3 words of Bismark the chatty sugar glider, there are two words for the gentle pangolin Tobin, and then one word from the authoritative red fox Dawn. It's not literal, but it is a guideline in how I craft the writing and tell the stories and it gives the books a distinct and rhythmic 'voice'. It also makes for compelling read aloud which I love! I remember as a kid on road trip vacations dangling my arms over the station wagon front seat to get closer to my mom's voice as she read my favorite books. I do it now with my own kids (though we now know better and use seat belts!). The Nocturnals is a good book to read privately, but I wrote it hoping it would enjoyed as a read aloud as well.
What are you currently reading?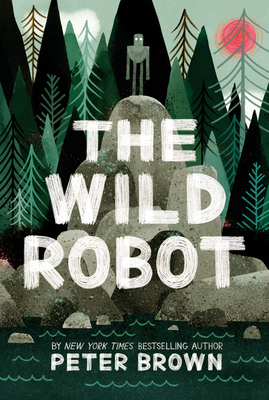 Everything. It's a problem. I keep books everywhere, in the car, on the kitchen table, in my bags etc, so it's a long list. I don't worry about that one book traveling with me everywhere (and of course which I'll inevitably forget someplace). I am currently reading several middle grade fiction books, Booked, The Wild Robot, a friend's manuscript and I just finished The Poet's Dog.
Do you have a personal favorite book of all time? If so, can you share it and tell us why?
This question gets posed a lot and for me it's impossible. I love so many, and add favorites to my list almost weekly. But I guess if I had to pick one it would be Charlotte's Web. Don't you think?
Is there anything you are particularly looking forward to the publication of?
I love the fall lists, for middle grade and YA. Actually fall is great for all kinds of story telling- literature, film, theatre.
What's next? Any upcoming book projects in the works that you can tell us about?
We're finishing up the edit on Book 3 in The Nocturnals, The Fallen Star. The outlines for Books 4 and 5 are almost finished and we'll start in on those soon (spoiler: the brigade goes aquatic!!). And excitingly, my writing partner and dear friend Sarah Fieber is concepting a new series for once we're finished with The Nocturnals… A Y/A trilogy that we think will be ready early 2018! Lots of good stuff.
Recent blog posts