Q&A with Daniel Polansky, author of "A City Dreaming"
Submitted by CodyStuart on Tue, 10/11/2016 - 10:46am
Daniel Polansky, author of the fantastical new novel A City Dreaming sat down for a q&a with us! Make sure to pick up your own copy of this New York City-set fall read!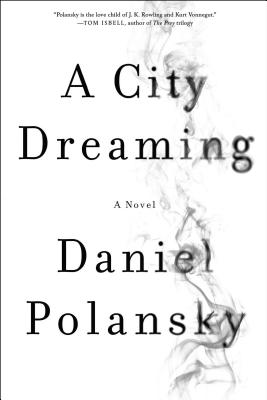 1) How did you come to write A City Dreaming?

A City Dreaming came out of an idea to write an urban fantasy book which in some way actually resembles urban life, rather than just using the city as abackdrop for your typical high-fantasy quest narrative, with shotguns replacing broadswords and leather clad vampires replacing orcs. New York is such astrange, fantastical, occasionally horrifying place, the wondrous intertwined so closely with the banal, that all it took really was to tease out some of my more peculiar experiences and use them as seeds for the narrative. From that origin developed the world of A City Dreaming, which is all but indistinguishable from our own, except for the pooka hipsters, elder gods taken residence in dive bars, magic duels, satanic cults, and dragons.

2) What are you currently reading?

Right at this moment I'm reading The Year 200, by Agustin de Rojas, who was (apparently) the father of Cuban science fiction. It's very peculiar – it sort of resembles our own golden age writing, in that it's essentially a novel about ideas, rather than plot or character, but with this pro-Communist spin that you don't find much in western literature.

3) Do you have a personal favorite book of all time? If so, can you share it and tell us why?

I couldn't possibly give you a single book, it changes depending on what I'm thinking about at any given moment. But just to answer the question, I'll say I recently read Little, Big by John Crowley and I absolutely loved it. A genre-defying, multigenerational epic, about fairies and the apocalypse and a lot of other things, more Gabriel Garcia Marquez than Neil Gaiman, one of the all time best works of fantasy, totally you should pick it up. After you buy A City Dreaming, of course.

4) Is there anything you are particularly looking forward to the publication of?

Hmmmmmmmmm. Nothing that leaps straight out at me.

5) What's next? Any upcoming book projects in the works that you can tell us about?

Man, you're greedy! :) I'm just getting done with A City Dreaming, and already on to the next thing?
---
Daniel Polansky was born in Baltimore. He wrote A City Dreaming while living in Brooklyn, but by the time you read it he might be somewhere else.

Email or call for price.
ISBN: 9781682450383
Availability: Hard to Find
Published: Regan Arts - October 4th, 2016
---

$20.89
ISBN: 9781632060518
Availability: Not in Stock - Available for special order
Published: Restless Books - July 12th, 2016
---

$16.99
ISBN: 9780061120053
Availability: On Our Shelves Now - Click Title to See Location Inventory.
Published: William Morrow Paperbacks - October 17th, 2006
---
Recent blog posts