Q&A with "A Guide to the Other Side" author, Robert Imfeld
Submitted by CodyStuart on Tue, 10/11/2016 - 11:46am
Have you picked up A Guide to the Other Side yet? If not, WHY? Check out this amazing Q&A with author Robert Imfeld before running over to your nearest Book Culture and picking up your copy!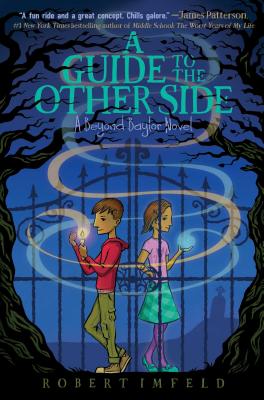 1) How did you come to write A Guide to the Other Side?
Brace yourself for a weird story. I was supposed to be a twin and I found out when I was about ten years old. Just like with my fictional Kristina, she (or he – it was too early to determine the sex) was miscarried a couple months into the pregnancy. I guess I've been semi-haunted by the idea of a long-lost twin since then!
Years later, in 2014, I discovered Long Island Medium, which is honestly one of the most surreal and addictive reality TV shows you could ever hope to stumble across. There is something endlessly entertaining about watching Theresa Caputo, with her sky-high, bleach-blonde hair and long, dagger-like nails, walking up to strangers innocently comparing tomatoes at the grocery store and asking, in her thick Long Island accent, about their dead parents.
It was love at first sight, and it put the idea in my head…what if I were a medium and could communicate with my almost twin? Just what might that look like? Baylor Bosco, boy medium extraordinaire, and his ghostly twin sister, Kristina, sprang to life (perhaps that's not the best phrase for Kristina, actually…)
2) What are you currently reading?
I tend to read multiple books at once. My current ones are When Breath Becomes Air by Paul Kalanithi (gut wrenching and beautifully written), Kids of Appetite by David Arnold (I just started, but it promises to be as bold and zany as Mosquitoland), and Spy Ski School by Stuart Gibbs (espionage at a ski resort! Very fun).
3) Do you have a personal favorite book of all time? If so, can you share it and tell us why?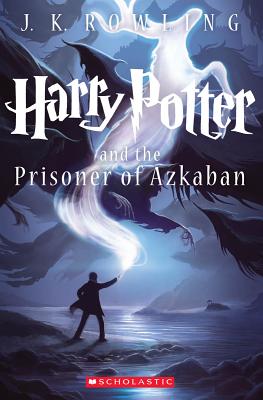 Harry Potter and the Prisoner of Azkaban, hands down. I grew up on Harry Potter and attribute much of my desire to be an author to J.K. Rowling's amazing work. There's something about the third book that I love so much – if I had to pinpoint it, I'd say it's the first book you really get to sink your teeth into the rich back story Rowling created for her world. If you weren't hooked on the series with books 1 and 2, book 3 is the one that sealed deal. (Fun fact: my parents gave me a signed first edition of it for my 21st birthday. It's still my most prized possession, safely sealed in bubble wrap in my closet back home in Florida.)
4) Is there anything you are particularly looking forward to the publication of?
I work on the brand marketing team for Diary of a Wimpy Kid at Abrams, and the next book, Double Down, comes out Nov. 1. My team works incredibly hard, and I'm so looking forward to seeing all of our efforts come to life over the coming weeks as the book makes its way out into the world!
5) What's next? Any upcoming book projects in the works that you can tell us about?
Book 2 (title still TBD!) in the Beyond Baylor series comes out fall 2017! Baylor Bosco's powers are expanding, and he soon discovers he can walk through the dreams of his friends and family, which leads to some funny moments, more spooky ghost encounters, and an even bigger mystery that only Baylor and Kristina can solve.
---
Robert Imfeld grew up in Orlando, Florida, and like any self-respecting Floridian, evenly split his free time between the beach and Disney World. After graduating from the University of Florida, he put his journalism degree to good use by saving lives at a luxury resort (some call this "lifeguarding") in Orlando, interning/brewing coffee at a production company in Los Angeles, and managing finances for country songwriters in Nashville. He now lives in New York City, where he works on the Diary of a Wimpy Kid marketing team by day and writes books for kids by night.
Recent blog posts