Q&A with "Wild Girls" author, Erica Abeel - Out Tuesday!
Submitted by tanwaporn on Sun, 10/23/2016 - 3:17pm
Erica Abeel's new novel Wild Girls is out this Tuesday (October 25th)! The book is already receiving wide acclaim from authors like Phillip Lopate and Kevin Kwan. Make sure to pick up your copy in your local Book Culture this Tuesday - until then check out our conversation with Abeel.
1) How did you come to write WILD GIRLS?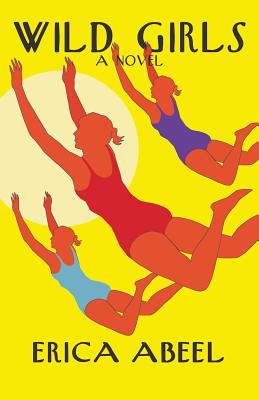 I wanted to tell a story about women in the 50s in America, a period of suffocating conformity with only a single model for female lives, and how these characters -- heroic, in their fashion -- flout all the rules to do it their way. And they're alone out there, as a character says; when they set forth there's no women's movement to cheer them on. To live against the grain of the times, as my characters do, takes courage, wiliness, belief in oneself. They pay heavily; the puritannical men they encounter leave lasting damage. Yet the women remain defiant and resilient, reinventing themselves as they navigate the decades that follow, and the culture shifts that they anticipated ten years ahead of the pack. Above all, they retain a voracious appetite for love, even with -- maybe especially with -- unlikely objects. Though the novel is set in the 50s through the 90s, its theme of female self-invention in the face of great obstacles has a contemporary ring. As a writer, I look for the humor, I gravitate toward a sardonic style. There's a wealth of comedy -- and much sadness -- in the chasm between the characters' youthful dreams and love affairs and the way they play out.

2) What are you currently reading?
Vile Bodies by Evelyn Waugh. His outrageous humor is inspiring the novel I'm currently working on about a bunch of nutty characters surrounding Betty Friedan in 1970 during the height of feminism. I'm also re-reading Kate Atkinson's A God in Ruins because I'm fascinated by how nimbly she jumps around in time, weaving a sense of mortality into vivid stories

3) Do you have a personal favorite book of all time? If so, can you share it and tell us why?
The Red and the Black by Stendhal has always been a favorite. Reading it at age eleven or so I fell permanently in love with its hero Julien Sorel. His romance with Madame de Renal is one of the great love stories, Stendhal situates genius and talent in Julien, a lowly peasant, who triumphs over aristocrats born into wealth and privilege, which strikes me as an accurate way to see the world.

4) Is there anything you are particularly looking forward to the publication of?
Any new book by Elena Ferrante or Kate Atkinson.

5) What's next? Any upcoming book projects in the works that you can tell us about?
I'm currently working on a novel about characters surrounding Betty Friedan in 1970 during the height of feminism who are torn between ideology and their own desires, and get caught in a web of contradictions.
---
Erica Abeel is a novelist, journalist, and former dancer, and has published 5 books, including Women Like Us and Conscience Point. Based in New York and Long Island, she writes about women rebels who dared to live against the grain before the upheavals of the 60s. She also reviews films and interviews directors for The Huffington Post and Film Journal International.
Recent blog posts