Q&A with Luke Mayville
Submitted by info@bookculture.com on Wed, 11/02/2016 - 10:19pm
Book Culture is excited to host Luke Mayville, author of John Adams and the Fear of American Oligarchy, on November 28th at our 112th St. location. This book presents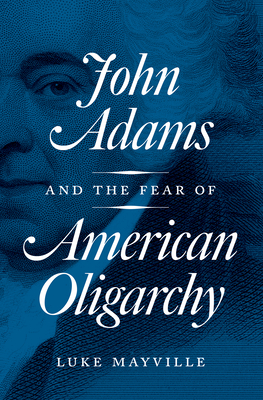 the first extended exploration of Adams's preoccupation with a problem that has a renewed urgency today: the way in which inequality threatens to corrode democracy and empower a small elite. In anticipation of his upcoming talk, Luke was kind enough to answer a few questions for us.
1) How did you come to write John Adams and the Fear of American Oligarchy?
The project began when I was a political-theory graduate student reading old books by writers like Plato, Aristotle, Polybius, and Machiavelli. I was surprised by the way these writers paid such careful attention to the problem of "oligarchy"—or political domination by social and economic elites. This was especially intriguing given my preconceived idea that, prior to Marx and the rise of modern industrial capitalism, major writers in the Western tradition weren't especially interested in problems of class and inequality.
A few years into my graduate studies I rediscovered John Adams as a fascinating figure who carried the classical critique of oligarchy into the modern era. My hunch that Adams had something interesting to say about elites and the power of wealth was confirmed when I discovered that writers as various as Judith Shklar, Joseph Ellis, and C. Wright Mills all had identified inequality and the danger of oligarchy as central strains of Adams's thought. When I realized that no one had carried out a full-length exposition of these themes in Adams's writings, I knew I had a book to write.
2) What are you currently reading?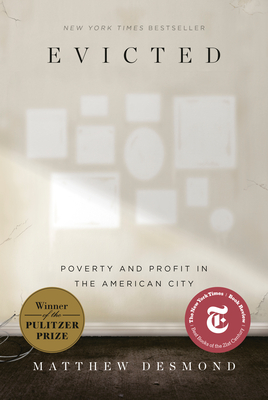 Recently I've been reading and admiring Evicted, a book about our affordable housing crisis by the sociologist Matthew Desmond. In a way that reminds me of Barbara Ehrenreich's Nickel and Dimed, Desmond's book draws our attention to a form of economic hardship that deeply afflicts so many Americans but that somehow remains largely absent from our national political conversation. Like Ehrenreich, Desmond brings his subject-matter to life with real-life characters and a powerful narrative form. Also, fellow students of political philosophy will appreciate the concluding chapter, in which Desmond draws on Tocqueville's Democracy in America and Plato's Republic to argue that adequate housing is foundational not just for survival but for democratic citizenship.
3) Is there anything you are particularly looking forward to the publication of?
I'm looking forward to Barack Obama's post-presidency book. My hope is that he'll ditch the typical presidency-memoir that gives a play-by-play of his presidency (think Bush's Decision Points) and that he'll instead follow the retirement tradition set by Jefferson and Adams, both of whom gave us more big-picture, philosophical reflections about American democracy.
I'm thinking here of a passage in Machiavelli's Prince, where he observed that chief executives are not particularly good at understanding their own office because they don't have enough critical distance from it (hence the dullness of most post-presidency memoirs), but that the same privileged position that obstructs the chief executive's self-understanding in fact enables them to see very clearly the bigger political picture. Just as a person seeking to sketch a region's plains and lowlands should sit atop its mountain, Machiavelli wrote, "to know well the nature of peoples one needs to be prince." So I hope that Michael Lewis or maybe David Remnick writes the definitive play-by-play of the Obama presidency, and that Obama himself writes a more panoramic book on American democracy.
4) What's next? Any upcoming book projects in the works that you can tell us about?
As I mentioned above, I first became interested in John Adams when I came to understand him as an inheritor of an older—what could be called a classical-republican—way of thinking about politics and society. The classical republican tradition he inherited conceived of oligarchy as being among the chief problems of political life and of constitutional design.
If I am so fortunate to write another book, it will likely be an exploration of the broader classical republican tradition of writing on oligarchy. The topic would likely grow narrower with time, but my starting hunch is that republican writers from Aristotle to Machiavelli to Harrington had insights about wealth and power that have not been fully appreciated by other schools of thought such as liberalism and Marxism.
Thanks, Luke!
---
Luke Mayville writes and teaches about political philosophy, inequality, and the political ideas of Founding-era Americans. He is currently a postdoctoral fellow at the Center for American Studies at Columbia University, where he teaches "Contemporary Civilization," a year-long course exploring primary texts in the western tradition of political philosophy. He is a contributor to Commonweal.
Recent blog posts