Q&A with Bob Eckstein, author of Footnotes from the World's Greatest Bookstores
Submitted by info@bookculture.com on Wed, 11/30/2016 - 3:57pm
Next Tuesday, December 6th, we'll be hosting Bob Eckstein at our Columbus store to celebrate his new book, Footnotes from the World's Greatest Bookstores. In anticipation, Bob was kind enough to answer some question for us!
1) How did you come to write Footnotes from the World's Greatest Bookstores?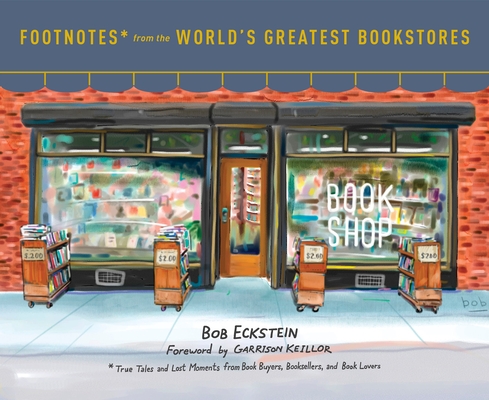 It was actually by accident. A little over two years ago the editor at the New Yorker Culture Desk asked me if I would be interested in illustrating some of New York City's endangered landmarks. We decided on bookstores. The modest feature struck a nerve with book-lovers. The piece went viral and I heard from Penguin Random House. That started in motion the project to do a full collection of the best bookstores. I ultimately choose 75 bookshops to feature in my new book Footnotes from the World's Greatest Bookstores from a list of 150.
2) What are you currently reading?
I have about two dozen unfinished books. My bed is surrounded with about four stacks of books creating a fortress around the mattress. I just finished two very good books that I immensely enjoyed by two people who were a big influence in my career in different ways. Norm Macdonald's Based on a True Story: A Memoir. Yesterday I finished The Speed of Sound a memoir by Thomas Dolby. I wrote him right after I finished the book and told him it moved me.
I'll go back now to finishing Terry Gilliam's memoir. I'm also want to reread Michael's Maslin's Peter Arno bio. And I didn't finish Michael Palin's Diaries yet. I know this sounds ridiculous but I just read books by people I know usually and that just about takes all my time. I have about 40 books by friends that I want to blurb and write Amazon reviews for, etc. Recreationally, I will read books that are lighter, like cartoon collections, like Jack Zeigler, Bruce Eric Kaplan and my pretty large collection on Arctic exploration (I have an obsession with snow.). I'm in the middle of about ten in that genre.
On the subway and traveling I read proofs I'm writing or illustrating for work. Or stuff I need to learn. So books are just people I visit when I can. I often work to very late at night–I'm not laying in bed reading for fun a lot. I do read a lot but complete very little as a result.
3) Do you have a personal favorite book of all time? If so, can you share it and tell us why?
Wow, this question just about blew my mind. I could debate myself for hours as to what that may be and get a different answer depending on the day of the week. I just glanced over to my library. I have about 1,500+ books because my wife is a book nut–I'll make sure she doesn't read this.
Excuse me while I spend a few minutes looking around.
I'm back; I'm down to three books. But first I would add that the first important book in my life was One Hundred Years of Solitude. Wait! No, the Bible. Old Testament. A lot of scary vibrant stories which exploded my imagination as an altar boy.
Three books are in the running for my all-time favorite: We have And Here's the Kicker by Mike Sacks. I learned a lot from this collection of interviews and advice given by top comedians and writers.
Second is the Complete Cartoons of the New Yorker. That big red edition from a few years back that a lot of people own. That was my schooling into cartooning and invaluable to my start.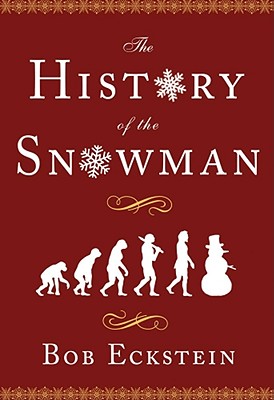 Okay, the third may be my all-time favorite book. Sorry for taking so long getting there. In the Heart of the Sea by Nathaniel Philbrick. This novel propelled me to write a more serious project and inspired me in countless ways. I reached out to him 15 years latershowing Mr. Philbrick my manuscript for a story on the sea that was a black comedy.
4) Is there anything you are particularly looking forward to the publication of?
At the risk of sounding like an ass, my cartoons. I'd like to actual see the publication again of my cartoons in the New Yorker after a period in which I've been making only rare appearances on their pages.
5) What's next? Any upcoming book projects in the works that you can tell us about?
I'm excited about three projects I'm working on at the moment: Reissuing my History of the Snowman book which I got the rights back to and want to repackage. Readers have asked me for it and it's been out of print. Secondly, I have been working on a sequel to Footnotes from the World's Greatest Bookstores. I have at least another 75 bookstores already researched. Some are even painted. I have felt bad about those I needed to cut and I'd like this closure. Finally, I would love to finish and find a publisher for my graphic novel that was inspired by In the Heart of the Sea. It's a 1850 dairy of a stowaway in search of the missing Sir john Franklin. It's a mystery, it's a romance , it's a black comedy. It's a little of everything.
Thanks, Bob!
---
Bob Eckstein is a New York Times Bestselling author, New Yorker cartoonist and a snowman expert (author of The History of the Snowman). He also works for MAD magazine, the New York Daily News and the New York Times. He can be followed on Twitter at @BobEckstein
Recent blog posts