Top 16 of 2016: Book Culture 112
Submitted by info@bookculture.com on Thu, 12/15/2016 - 7:13pm
2016 is coming to an end, and to celebrate we're taking a look back at our bestsellers of the year! Each of the following sixteen books was released, in either paperback or hardcover, within the past year. Make sure to check out the lists from Book Culture on Broadway and Book Culture on Columbus, too!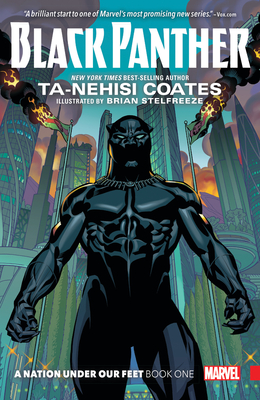 1. Black Panther, Book 1: A Nation Under Our Feet
by Ta-Nehisi Coates and Brian Stelfreeze
A new era begins for the Black Panther MacArthur Genius and National Book Award-winning writer T-Nehisi Coates (BETWEEN THE WORLD AND ME) takes the helm, confronting T'Challa with a dramatic upheaval in Wakanda that will make leading the African nation tougher than ever before. When a superhuman terrorist group that calls itself The People sparks a violent uprising, the land famed for its incredible technology and proud warrior traditions will be thrown into turmoil. If Wakanda is to survive, it must adapt--but can its monarch, one in a long line of Black Panthers, survive the necessary change? Heavy lies the head that wears the cowl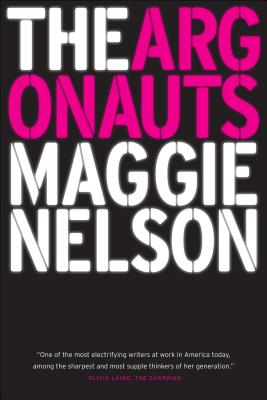 2. The Argonauts
by Maggie Nelson
Maggie Nelson's The Argonauts is a genre-bending memoir, a work of "autotheory" offering fresh, fierce, and timely thinking about desire, identity, and the limitations and possibilities of love and language. At its center is a romance: the story of the author's relationship with the artist Harry Dodge. This story, which includes Nelson's account of falling in love with Dodge, who is fluidly gendered, as well as her journey to and through a pregnancy, offers a firsthand account of the complexities and joys of (queer) family-making.
Writing in the spirit of public intellectuals such as Susan Sontag and Roland Barthes, Nelson binds her personal experience to a rigorous exploration of what iconic theorists have said about sexuality, gender, and the vexed institutions of marriage and child-rearing. Nelson's insistence on radical individual freedom and the value of caretaking becomes the rallying cry of this thoughtful, unabashed, uncompromising book.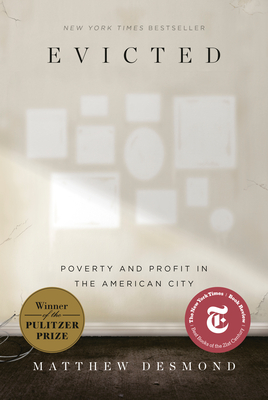 3. Evicted
by Matthew Desmond
In this brilliant, heartbreaking book, Matthew Desmond takes us into the poorest neighborhoods of Milwaukee to tell the story of eight families on the edge. Arleen is a single mother trying to raise her two sons on the $20 a month she has left after paying for their rundown apartment. Scott is a gentle nurse consumed by a heroin addiction. Lamar, a man with no legs and a neighborhood full of boys to look after, tries to work his way out of debt. Vanetta participates in a botched stickup after her hours are cut. All are spending almost everything they have on rent, and all have fallen behind.
Even in the most desolate areas of American cities, evictions used to be rare. But today, most poor renting families are spending more than half of their income on housing, and eviction has become ordinary, especially for single mothers. In vivid, intimate prose, Desmond provides a ground-level view of one of the most urgent issues facing America today.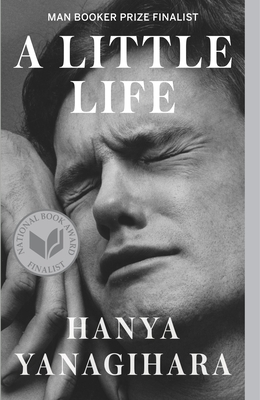 4. A Little Life
by Hanya Yanagihara
A Little Life follows four college classmates broke, adrift, and buoyed only by their friendship and ambition as they move to New York in search of fame and fortune. While their relationships, which are tinged by addiction, success, and pride, deepen over the decades, the men are held together by their devotion to the brilliant, enigmatic Jude, a man scarred by an unspeakable childhood trauma. A hymn to brotherly bonds and a masterful depiction of love in the twenty-first century, Hanya Yanagihara's stunning novel is about the families we are born into, and those that we make for ourselves.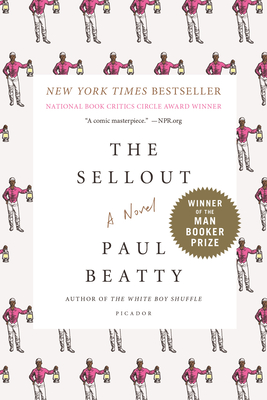 5. The Sellout
by Paul Beatty
A biting satire about a young man's isolated upbringing and the race trial that sends him to the Supreme Court, Paul Beatty's The Sellout showcases a comic genius at the top of his game. It challenges the sacred tenets of the United States Constitution, urban life, the civil rights movement, the father-son relationship, and the holy grail of racial equality the black Chinese restaurant.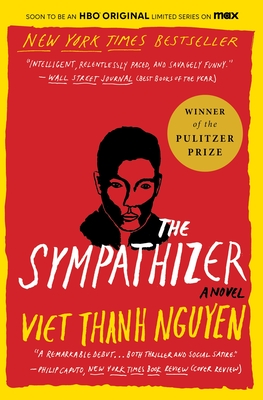 6. The Sympathizer
by Viet Thanh Nguyen
The winner of the 2016 Pulitzer Prize for Fiction, as well as six other awards, The Sympathizer is the breakthrough novel of the year. With the pace and suspense of a thriller and prose that has been compared to Graham Greene and Saul Bellow, The Sympathizer is a sweeping epic of love and betrayal. The narrator, a communist double agent, is a man of two minds, a half-French, half-Vietnamese army captain who arranges to come to America after the Fall of Saigon, and while building a new life with other Vietnamese refugees in Los Angeles is secretly reporting back to his communist superiors in Vietnam. The Sympathizer is a blistering exploration of identity and America, a gripping espionage novel, and a powerful story of love and friendship.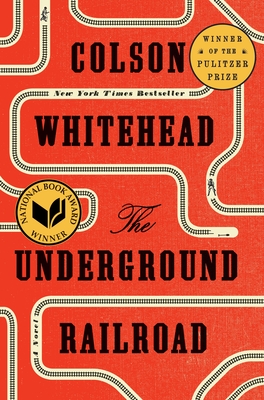 7. The Underground Railroad
by Colson Whitehead
Cora is a slave on a cotton plantation in Georgia. Life is hell for all the slaves, but especially bad for Cora; an outcast even among her fellow Africans, she is coming into womanhood where even greater pain awaits. When Caesar, a recent arrival from Virginia, tells her about the Underground Railroad, they decide to take a terrifying risk and escape. Matters do not go as planned Cora kills a young white boy who tries to capture her. Though they manage to find a station and head north, they are being hunted.
In Whitehead's ingenious conception, the Underground Railroad is no mere metaphor engineers and conductors operate a secret network of tracks and tunnels beneath the Southern soil. Cora and Caesar's first stop is South Carolina, in a city that initially seems like a haven. But the city's placid surface masks an insidious scheme designed for its black denizens. And even worse: Ridgeway, the relentless slave catcher, is close on their heels. Forced to flee again, Cora embarks on a harrowing flight, state by state, seeking true freedom.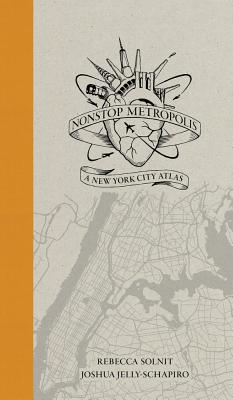 8. Nonstop Metropolis
by Rebecca Solnit
Nonstop Metropolis, the culminating volume in a trilogy of atlases, conveys innumerable unbound experiences of New York City through twenty-six imaginative maps and informative essays. Bringing together the insights of dozens of experts from linguists to music historians, ethnographers, urbanists, and environmental journalists amplified by cartographers, artists, and photographers, it explores all five boroughs of New York City and parts of nearby New Jersey. We are invited to travel through Manhattan's playgrounds, from polyglot Queens to many-faceted Brooklyn, and from the resilient Bronx to the mystical kung fu hip-hop mecca of Staten Island. The contributors to this exquisitely designed and gorgeously illustrated volume celebrate New York City's unique vitality, its incubation of the avant-garde, and its literary history, but they also critique its racial and economic inequality, environmental impact, and erasure of its past. Nonstop Metropolis allows us to excavate New York's buried layers, to scrutinize its political heft, and to discover the unexpected in one of the most iconic cities in the world. It is both a challenge and homage to how New Yorkers think of their city, and how the world sees this capital of capitalism, culture, immigration, and more.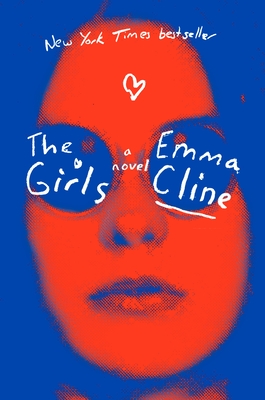 9. The Girls
by Emma Cline
Northern California, during the violent end of the 1960s. At the start of summer, a lonely and thoughtful teenager, Evie Boyd, sees a group of girls in the park, and is immediately caught by their freedom, their careless dress, their dangerous aura of abandon. Soon, Evie is in thrall to Suzanne, a mesmerizing older girl, and is drawn into the circle of a soon-to-be infamous cult and the man who is its charismatic leader. Hidden in the hills, their sprawling ranch is eerie and run down, but to Evie, it is exotic, thrilling, charged a place where she feels desperate to be accepted. As she spends more time away from her mother and the rhythms of her daily life, and as her obsession with Suzanne intensifies, Evie does not realize she is coming closer and closer to unthinkable violence.
Emma Cline's remarkable debut novel is gorgeously written and spellbinding, with razor-sharp precision and startling psychological insight. The Girls is a brilliant work of fiction.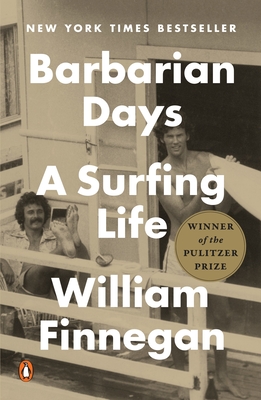 10. Barbarian Days
by William Finnegan
Barbarian Daysis William Finnegan's memoir of an obsession, a complex enchantment. Surfing only looks like a sport. To initiates, it is something else: a beautiful addiction, a demanding course of study, a morally dangerous pastime, a way of life.
Raised in California and Hawaii, Finnegan started surfing as a child. He has chased waves all over the world, wandering for years through the South Pacific, Australia, Asia, Africa. A bookish boy, and then an excessively adventurous young man, he went on to become a distinguished writer and war reporter. Barbarian Days takes us deep into unfamiliar worlds, some of them right under our noses off the coasts of New York and San Francisco. It immerses the reader in the edgy camaraderie of close male friendships forged in challenging waves.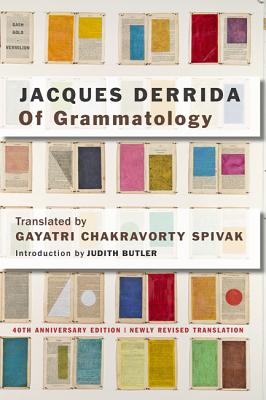 11. Of Grammatology
by Jacques Derrida
Jacques Derrida's revolutionary approach to phenomenology, psychoanalysis, structuralism, linguistics, and indeed the entire European tradition of philosophy--called deconstruction--changed the face of criticism. It provoked a questioning of philosophy, literature, and the human sciences that these disciplines would have previously considered improper. Forty years after Of Grammatology first appeared in English, Derrida still ignites controversy, thanks in part to Gayatri Chakravorty Spivak's careful translation, which attempted to capture the richness and complexity of the original. This fortieth anniversary edition, where a mature Spivak retranslates with greater awareness of Derrida's legacy, also includes a new afterword by her which supplements her influential original preface. Judith Butler has added an introduction. All references in the work have been updated. One of contemporary criticism's most indispensable works, Of Grammatology is made even more accessible and usable by this new release.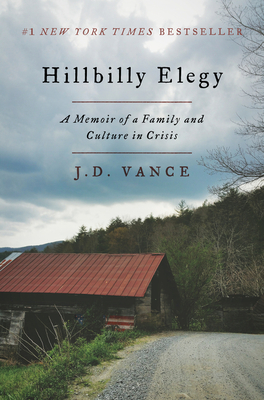 12. Hillbilly Elegy
by J.D. Vance
From a former marine and Yale Law School graduate, a powerfulaccount of growing up in a poor Rust Belt town that offers a broader, probing look at the struggles of America's white working class
Hillbilly Elegyis a passionate and personal analysis of a culture in crisis that of white working-class Americans. The decline of this group, a demographic of our country that has been slowly disintegrating over forty years, has been reported on with growing frequency and alarm, but has never before been written about as searingly from the inside. J. D. Vance tells the true story of what a social, regional, and class decline feels like when you were born with it hung around your neck.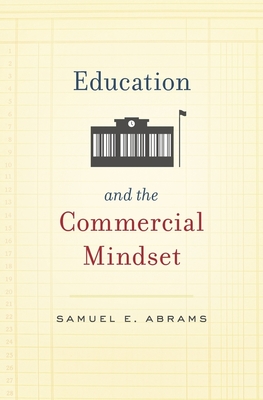 13. Education and the Commercial Mindset
by Samuel Abrams
America's commitment to public schooling once seemed unshakable. But today the movement to privatize K 12 education is stronger than ever. A veteran teacher and administrator, Samuel Abrams examines the rise of market forces in public education and reveals how a commercial mindset has taken over.
Abrams argues that while the commercial mindset sidesteps fundamental challenges, public schools should adopt lessons from the business world. Citing foreign practices, he recommends raising teacher salaries to attract and retain talent, conferring more autonomy on educators to build ownership, and employing sampling techniques rather than universal assessments to gauge student progress.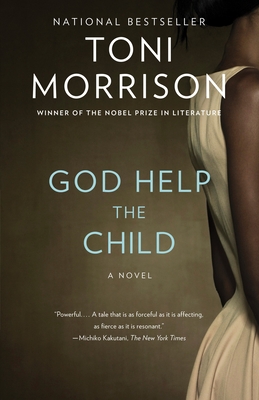 14. God Help the Child
by Toni Morrison
At the center: a young woman who calls herself Bride, whose stunning blue-black skin is only one element of her beauty, her boldness and confidence, her success in life, but which caused her light-skinned mother to deny her even the simplest forms of love. There is Booker, the man Bride loves, and loses to anger. Rain, the mysterious white child with whom she crosses paths. And finally, Bride's mother herself, Sweetness, who takes a lifetime to come to understand that what you do to children matters. And they might never forget.
A fiery and provocative novel, God Help the Child the first book by Toni Morrison to be set in our current moment weaves a tale about the way the sufferings of childhood can shape, and misshape, the life of the adult.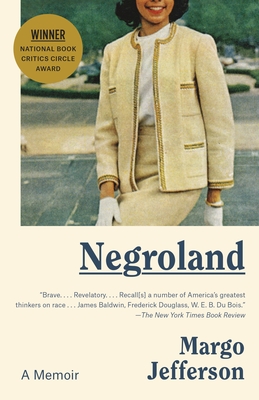 15. Negroland
by Margo Jefferson
Pulitzer Prize winning cultural critic Margo Jefferson was born in 1947 into upper-crust black Chicago. Her father was head of pediatrics at Provident Hospital, while her mother was a socialite. In these pages, Jefferson takes us into this insular and discerning society: I call it Negroland, she writes, because I still find Negro a word of wonders, glorious and terrible.
Negroland's pedigree dates back generations, having originated with antebellum free blacks who made their fortunes among the plantations of the South. It evolved into a world of exclusive sororities, fraternities, networks, and clubs a world in which skin color and hair texture were relentlessly evaluated alongside scholarly and professional achievements, where the Talented Tenth positioned themselves as a third race between whites and the masses of Negros, and where the motto was Achievement. Invulnerability. Comportment. At once incendiary and icy, mischievous and provocative, celebratory and elegiac, Negroland is a landmark work on privilege, discrimination, and the fallacy of post-racial America.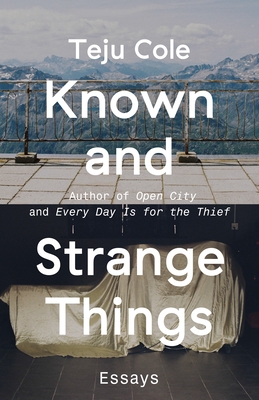 16. Known and Strange Things
by Teju Cole
With this collection of more than fifty pieces on politics, photography, travel, history, and literature, Teju Cole solidifies his place as one of today's most powerful and original voices. On page after page, deploying prose dense with beauty and ideas, he finds fresh and potent ways to interpret art, people, and historical moments, taking in subjects from Virginia Woolf, Shakespeare, and W. G. Sebald to Instagram, Barack Obama, and Boko Haram. Cole brings us new considerations of James Baldwin in the age of Black Lives Matter; the African American photographer Roy DeCarava, who, forced to shoot with film calibrated exclusively for white skin tones, found his way to a startling and true depiction of black subjects; and (in an essay that inspired both praise and pushbackwhen it first appeared) the White Savior Industrial Complex, the system by which African nations are sentimentally aided by an America developed on pillage.
Persuasive and provocative, erudite yet accessible, Known and Strange Things is an opportunity to live within Teju Cole's wide-ranging enthusiasms, curiosities, and passions, and a chance to see the world in surprising and affecting new frames.
Recent blog posts