Q & A with John Feffer
Submitted by cara on Tue, 02/07/2017 - 8:42pm
John Feffer's new book, Splinterlands, was released late last year, and in the current political climate feels very relevant. We're so excited about it we asked him to do a Q & A with us. And don't miss his event at the New School on February 16th!
1) How did you come to write Splinterlands?
I've been writing and thinking about the European Union for the last couple years. The prospect of Brexit -- and the chain of events it might set into motion -- led me to write an essay about how resurgent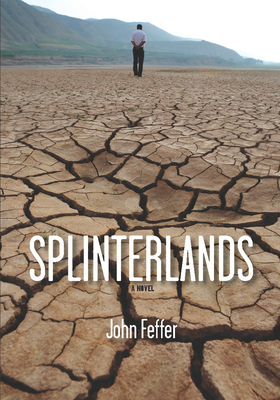 nationalism, led by such figures as Donald Trump and Vladimir Putin and Marine Le Pen, would unravel the international community. The narrator of the piece is looking backward from 2050 at how the great geopolitical entities like the EU became extinct and the world fractured along ethnic, economic, and political lines.
The essay, which was published at TomDispatch and picked up by The Nation, Salon, and many other publications, proved quite popular. TomDispatch suggested that I turn the essay into a book. I decided to turn the essay into a short novel. I gave the narrator a family that has fractured in much the same way that the international community has. The book follows his journey to understand why his wife left him, his children became estranged, and his life fell apart. This mystery is also gradually revealed in a set of footnotes that provide a literal subtext.
2) What are you currently reading?
I'm reading Kazuo Ishiguro's The Buried Giant.
3) Do you have a personal favorite book of all time? If so, can you share it and tell us why?
The book that was probably most influential for me was Point Counterpoint by Aldous Huxley, which I read as a teenager. It was the first time that I could see into the clockwork of a novel and understand how it was put together.
4) What's next? Any upcoming book projects in the works that you can tell us about?
I'm now finishing a manuscript about the backlash against liberalism in Eastern Europe. It's based on 300 interviews I conducted in the region in 2012-3, many of them with the same people I talked to in 1990 (which I turned into the book Shock Waves: Eastern Europe After the Revolutions). The expected publication date is some time in 2017. But all of the interviews have been transcribed and introduced here: johnfeffer.com/full-interview-list/
Thanks, John!
---
John Feffer is a playwright and the author of several books including the novel Foamers. His articles have appeared in The New York Times, The Washington Post, The Nation, Salon, and others. He is the director of Foreign Policy In Focus at the Institute for Policy Studies.