Q & A with Sara Latta
Submitted by info@bookculture.com on Thu, 02/23/2017 - 3:01pm
Local author Sara Latta's new book, Smash!: Exploring the Mysteries of the Universe with the Large Hadron Collider has just been released! The book explains the science behind the discovery of the Higgs Boson in a fun graphic format for middle grade readers. Sara was kind enough to answer a few questions for us about her book and her work.
1. How did you come to write Smash! ?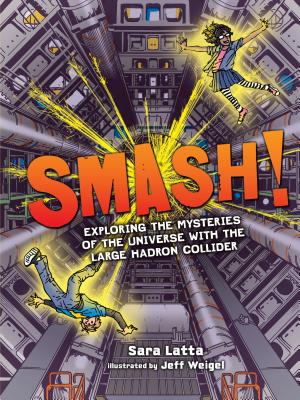 I've always been drawn to the quirky, the weird, the big questions, the stuff that makes me say, "Wow!" I'd written a picture book called Stella Brite and the Dark Matter Mystery. I thought it was just so cool that ordinary matter—you and me and all of the stars and planets and stardust everywhere—accounts for less than 5% of the mass of the universe. The rest is this mysterious dark matter, and even more mysterious dark energy. Wow, right? So naturally my thoughts turned to another really big topic: the search for the the Higgs Boson. It had all the makings of a great science story: thousands of scientists and engineers working together on the largest machine in the world to prove the existence of a tiny particle that gives mass to matter. It's why we are able to exist at all! I knew that there would be some pretty dense science involved, so I thought might work best as a graphic novel, and fortunately my friend and talented illustrator Jeff Weigel agreed to join me on the project.
2. What are you currently reading?
Dr. Mütter's Marvels: A True Tale of Intrigue and Innovation at the Dawn of Modern Medicine. It's fascinating.
3. Do you have a personal favorite book of all time? If so, can you share it and tell us why?
That's a really hard question. I'll give you two. The book that made me want to become a science writer was Lewis Thomas's The Lives of a Cell: Notes of a Biology Watcher. He wrote about science and society with such elegance. My favorite work of fiction is probably One Hundred Years of Solitude, by Gabriel Garcia Marquez. Why? I give you the first sentence: "Many years later, as he faced the firing squad, Colonel Aureliano Buendía was to remember that distant afternoon when his father took him to discover ice."
4. Is there anything you are particularly looking forward to the publication of?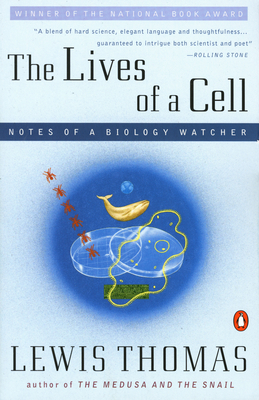 I'm really looking forward to reading George Saunders' Lincoln in the Bardo. I love his short stories; Tenth of December blew me away. I'm interested to see what he does in his first full length novel.
5. What's next? Any upcoming projects in the works that you can tell us about?
I just finished a book about black holes that will be coming out next year, with Twenty-First Century Books (a Lerner imprint). I think the title we're going with is Black Holes: The Weird Science of the Most Mysterious Objects in the Universe.
Thanks, Sara!
---
Sara Latta is the author of more than twenty nonfiction and science books for children and young adults. Recent titles include Scared Stiff: Everything You Need to Know about 50 Famous Phobias (2013) and Smash! Exploring the Mysteries of the Universe with the Large Hadron Collider (2017).
A would-be scientist, she earned her master's degree in immunology before deciding that she'd rather write about science instead. A midwestern sunflower transplanted to New York City, she enjoys exploring the city, playing with her dog, and learning to make pottery. For more information, check out her website here.

$11.99
ISBN: 9781512430707
Availability: Available for Special Order - Usually ships in 3-5 Days
Published: Graphic Universe (Tm) - January 1st, 2017
---

Email or call for price
ISBN: 9781570918841
Availability: Not in Stock - Subject to Availability
Published: Charlesbridge - February 1st, 2006
---
Recent blog posts