Q&A with Erin McGill
Submitted by info@bookculture.com on Mon, 03/27/2017 - 9:40pm
We were lucky to host Erin McGill last month at Story Time on Columbus, reading from her new book, I Do Not Like Al's Hat. We took the oppotunity to ask her a few questions.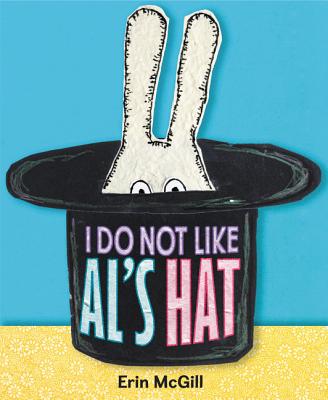 1. How did you come to write I Do Not Like Al's Hat?
I came to write I Do Not Like Al's Hat from my love of animals that have jobs. I love dogs and cats that work in shops around the city and other animals that have jobs wondering if they are satisfied with their employment. There are many adult themes and problems in picture books that children can relate to as well as adults.
2. What other picture books are you excited about?
Right now my favorite is Egg by Kevin Henkes. I love graphic novels and I love that he created one for a young audience. Some of my other favorites are anything by Sophie Blackall, Oliver Jeffers, Wolf Erlburch, Beatrice Alemagna and Peter Brown. Also Penguin Problems by Jory John and Lane Smith, it is hilarious!
My childhood favorites which still inspire me very much are anything Richard Scarry, Leo Lionni, Ezra Jack Keats, and Tomi Ungerer.
3. Do you have a personal favorite children's book of all time? If so, can you share it and tell us why?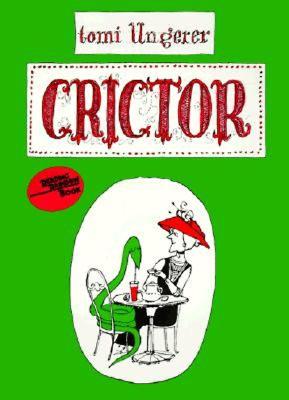 My favorite picture as a child was a Richard Scarry dictionary in German and French. I loved sitting with my grandma reading it. I could have looked at that book forever. I especially loved the zoo section, Scarry was a master of sneaking a little critter in that you would miss on your first or even tenth reading of the book. There was always something to discover. Crictor by Tomi Ungerer is the other favorite. A snake as the main character was so unusual and yet so perfect. The limited color was very appealing.
4. Is there anything you are particularly looking forward to the publication of?
I am really looking forward to the Stead's new book based on a lost Mark Twain manuscript. Also Antoinette by Kelly DiPucchio and Christian Robinson which I believe just came out. I am really loving poodles right now.
5. What's next? Any upcoming book projects in the works that you can tell us about?
Yes! I have another book with Greenwillow coming out it late 2018.
I am also dabbling with some other ideas. I love collage as a medium. There is so much you can include. I received the Ezra Jack Keats Memorial Fellowship at the Kerlan Collection almost 2 years ago to research the work of Melissa Sweet. Her collage style is so inspiring to me. I wanted to know more about her research and process for creating a non fiction picture book. I look forward to how I can incorporate more personal materials in my work.
Thanks, Erin!
---
Erin McGill was born and raised in New York City. She spent much of her time as a child taking classes at the Bronx Zoo. After realizing that becoming a zoologist required too much science, she decided she would rather draw the animals. She received a BFA in illustration at Pratt Institute, where she discovered her love of patterns, textiles, and collage. Erin McGill creates greeting cards, toys, and wearable art, and for years has sold her work from a sidewalk cart in Soho. She lives with her husband in New York City.