Q&A with Josef Sorett
Please allow 3-4 days for order processing for ALL orders, in addition to shipping times.

We are currently working with very limited staffing and your patience is greatly appreciated. Thank you!
Submitted by CodyStuart on Thu, 04/20/2017 - 12:06pm
Tonight, Book Culture hosts Josef Sorett for an event about his new book, Spirit in the Dark. As a little teaser of what's to come, we sent him this short Q&A about the book.
1) How did you come to write Spirit in the Dark?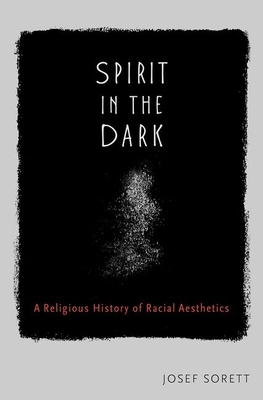 I write about this at the beginning of the book, but Spirit in the Dark grew out of a desire to gain a better understanding of the historical conditions that created the possibilities for a set of more personal experiences. That is, in the late 1990s I spent a lot of time going back and forth between churches, on one hand, and poetry readings, spoken word venues and hip hop concerts, on the other; and I wanted to gain a better sense of the different kids of religious themes and questions that I saw being raised in these kinds of spaces. So graduate school led to two expansive academic literatures on African American religion and literature, respective. Spirit in the Dark is my attempt to write a story that grows out of my experience of reading these literatures together and thus narrates a history of African American literature and American religious history—circa 1920-1970—as necessarily entangled.
2) What are you currently reading?
Last month I participated in a convening at Princeton, "Beyond Stonewall: New Histories of Religion and Sexuality in America." So, as the books around which this event was organized, not too long ago I read Heather White's Reforming Sodom and Anthony Petro's After the Wrath of God.
I am currently teaching a course on Gospel music at Yale this semester, so the books on that syllabus have provided my primary reading list since January. Those texts include older ones by Anthony Heilbut (The Gospel Sound) and more recent works by Jerma Jackson (Singing in My Soul), Jennifer Lena (Banding Together), Mark Anthony Neal (What the Music Said), and Guthrie Ramsey (Race Music).
Outside of academic reading, I'm increasingly interested in memoirs and creative nonfiction; so I've have recently read Elizabeth Alexander's Light of the World, Charles Blow's Fire Shut Up in My Bones and Ta-Nehisi Coates' first book, The Beautiful Struggle. And I'm looking forward to a few more memoirs this coming summer, with Emily Raboteau's Searching for Zion and Tracy K. Smith's Ordinary Light at the top of the list.
3) What's next? Any upcoming book projects in the works that you can tell us about?
I'm working on three book projects write now.
The first and second are monographs. As a follow-up to Spirit in the Dark, the first—The Holy Holy Black: The Ironies of an African-American Secular—examines four episodes in black literary and intellectual life across the 19th and 20th centuries to illustrate how Protestant Christianity became and remains constitutive of modern black life. The Holy Holy Black should be out by the end of 2018.
I'm also in the early stages of researching a new project, tentatively titled The Air I Breathe: Markets, Media and the Making of Black Christian Music. Here I am as interested in following evolutions in the music itself as I am in tracking the changing shape of religious community and the music business, so The Air I Breathe will follow popular music (i.e. Gospel, Hip Hop, Praise and Worship) as a means for engaging entanglements between evangelical and black culture industries since 1970.
The third is an anthology, The Sexual Politics of Black Churches, which grows out of the work of a center I lead at Columbia—the Center on African-American Religion, Sexual Politics and Social Justice (CARSS). As with the center, the aim of the book is both to complicate how black churches have figured (i.e. as entirely and exceptionally anti-gay and, as such, as scapegoat for society writ-large) in recent public debates about sexuality and to be a resource to individuals and communities interested in having more open and inclusive conversations as it relates to sexual difference.