Please allow 5-10 days for order processing for ALL orders, in addition to shipping times.

We are currently working with very limited staffing and your patience is greatly appreciated. Thank you!
Q&A with Stephanie Six
Submitted by info@bookculture.com on Sun, 05/07/2017 - 6:56pm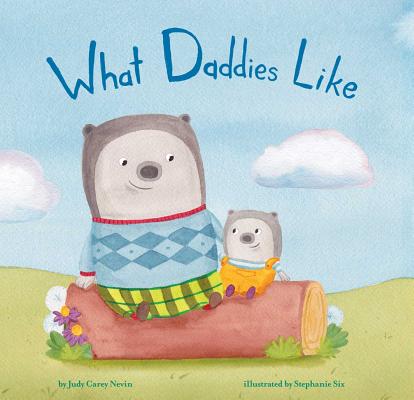 Illustrator Stephanie Six will be visiting us for a special story time on Saturday, June 11th to read from her new book, What Daddies Like. In anticipation, we asked her a few questions about her work.
1) How did you come to illustrate What Daddies Like?
Years ago I went through a phase of drawing animals in cozy sweaters. I doodled a big grey bear in a Nordic sweater with a pal in yellow overalls. The bears lived in my sketchbook all by their lonesome for the longest time. When the manuscript for What Daddies Like came along, my agent brilliantly remembered the sketch I had done and it turned out to be a perfect match. The bears were freed from the sketchbook to be in a real story!
I really like how lyrical and simple Judy's text is. It left me a lot of room to play with the imagery. One of the things I really wanted to illustrate is the joy in everyday routines. Those simple moments of sharing pancakes or taking a walk with someone you love are so special.
2) What picturebooks are you currently excited about?
They All Saw a Cat by Brenden Wenzal is such a cool concept, and so elegantly executed. It made me think about storytelling in a new way.
3) Do you have a personal favorite picture book of all time? If so,can you share it and tell us why?
I could never chose just one! I loved animal books in particular (and I still do!). The Runaway Bunny by Margaret Wise Brown stands out as one favorite. It's so cozy and magical at the same time. I always loved at the end when (spoiler alert!) the baby rabbit turns into a bird. I'm also a huge Moomintroll fan. The stories and illustrations by Tove Jansson always felt slightly ominous, just enough drama for a 10 year old! Also any Marguerite Henry book, Leo Lionni, Arnold Lobel, I could go on and on! I saw a kid reading the hilarious Frog and Toad are Friends on the subway the other day and it made me so happy that kids are still enjoying that classic.
4) Is there anything you are particularly looking forward to the publication of?
I love everything that Emily Hughes does. Her art is so richly detailed and has so much movement to it. He book Charlie and Mouse comes out this spring, and I can't wait to get my hands on it!
5) What's next? Any upcoming book projects in the works that you can tell us about?
Yes! A companion book to What Daddies Like, What Mommies Like, is coming out in spring 2018. I've also been playing around a lot in my sketchbook with mixed media. I got a set of neon pens and it's been fun to scribble with them over water color. I'm quite into drawing chickens right now, so we'll see where that leads. Stay tuned!