Q&A with "Priestdaddy" author, Patricia Lockwood
Submitted by info@bookculture.com on Thu, 06/08/2017 - 4:19pm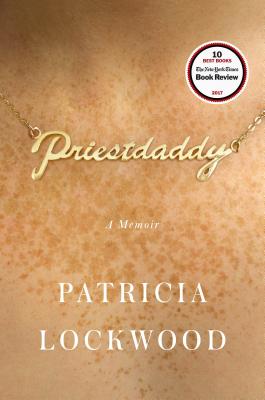 The fantastic and funny poet Patricia Lockwood has been a longtime favorite at Book Culture. Now, with her new memoir Priestdaddy (Riverhead, 2017), Lockwood takes her voice to a new genre, following her poetry collections Balloon Pop Outlaw Black (Octopus Books, 2012) and Motherland Fatherland Homelandsexuals (Penguin, 2014). Before her upcoming reading at Book Culture on 112th Street, we took the opportunity to ask Lockwood some questions:
1. Let's start with the important questions. You once wrote about Robert Frost kissing his neighbor, in a fantastic moment of blissful self-discovery. Beyond this, what would your dream literary couple be?
King David ... and Dan Brown. I just feel they would have a lot to talk about.
2. Your prior two books were both poetry. While Priestdaddy is nonfiction, it's filled with gorgeous imagery that might feel more naturally suited to poetry (I particularly like when you describe echoes as though they have a drawl). How do you view the two genres interacting here?
If I ever wrote a book where I didn't get to compare crescent moons to fingernail clippings, I would actually die. So it's a matter of necessity to me to figure out a way to integrate the two. Otherwise I'd be gasping for air by the end of the first week.
3. Priestdaddy obviously has a lot of comedy, but you add some insightful commentary on social problems, in the conservative Midwest in particular (for example, the "Abortion Barbie" chapter). How do you find the comfort to be so funny, scathing, and insightful (sometimes all at once), especially on such uncomfortable topics?
How else to approach them? They're social problems because they're complex, because they're multidimensional. To attack them from only one angle is to do the reader a disservice. If you have comedy in your arsenal, use that. If you have a sense of the pulpit, use that too. Above all, exercise your empathy to its very limit.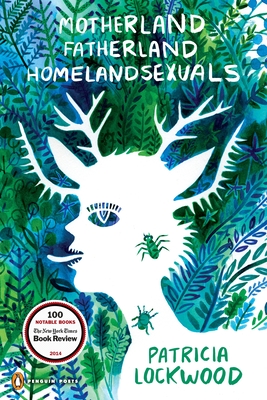 4. Throughout Priestdaddy, you mention how voracious of a reader you are, but your style seems fairly unique. You mention Rebecca West a couple times, but who else would you say are your greatest influences?
My influences are a bit haphazard -- they were simply the writers who were available to me, the ones whose books I had access to in a somewhat circumscribed environment. For poetry, it was first the modernists, then the metaphysicals, and then the New York School. My literary sense of humor can probably be traced back to Jean Shepherd, Jack Handey, and Gary Larson.
5. What are you reading right now?
David Sedaris's Theft by Finding, whenever I get a chance. I like the entries where he's on meth. They're shorter.
---
Thanks, Patricia! Be sure to come to her reading at Book Culture on 112th Street, June 12th at 7 PM.

$17.00

ISBN: 9780399573262
Availability: On hand at one or more locations, see product page for details
Published: Riverhead Books - May 1st, 2018
---

$20.00

ISBN: 9780143126522
Availability: On hand at one or more locations, see product page for details
Published: Penguin Books - May 27th, 2014
---

$28.00
Email or call for price
ISBN: 9780316154727
Published: Little, Brown and Company - May 30th, 2017
---
Recent blog posts