Q&A with Donna Grant, Author of The Legend
Please allow 3-4 days for order processing for ALL orders, in addition to shipping times.

We are currently working with very limited staffing and your patience is greatly appreciated. Thank you!
Submitted by info@bookculture.com on Sun, 06/25/2017 - 12:48pm
We're very excited to be hosting an event with Donna Grant on July 12th for her new book, The Legend. Donna answered some questions about the book and what she likes to read, in anticipation:
1) How did you come to write The Legend?
The Legend is the third book in my Sons of Texas series, and it is my favorite by far. There's danger, intrigue, suspense, and romance all rolled into one package. It was such a treat to write.
2) What are you currently reading?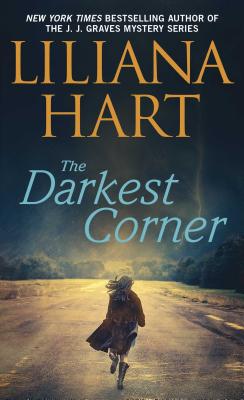 I'm devouring Liliana Hart's new book The Darkest Corner.
3) Do you have any series recommendations for fans of your work?
That's easy. Literally anything that Karen Marie Moning writes, I read. From her earlier Highlander books to her Fever series. Her Fever series is to die for!
I also adore Kresley Cole - her Immortals After Dark series or the Game Maker (erotic - I don't read erotic, but I read hers) series.
For other genres, Kerrigan Byrne's The Highlander and The Duke; Suzanne Enoch's My One True Highlander and Hero in the Highlands; and Valerie Bowman's Never Trust a Pirate.
4) What's next? Any upcoming projects that you can tell us about?
I've got more Dragon King books come, along with Reaper books. My very first Christmas story and the start of a new series (Heart of Texas) debuts on Halloween - The Christmas Cowboy Hero. I also have a brand new historical paranormal series launching this November with Eversong, The Kindred Book 1.
---
Thanks Donna! Be sure to come to her event at Book Culture on Columbus on July 12th!

Email or call for price.
ISBN: 9781250083418
Availability: Hard to Find
Published: St. Martin's Paperbacks - June 27th, 2017
---

Email or call for price.
ISBN: 9781501150036
Availability: Not in Stock - Subject to Availability
Published: Pocket Books - May 23rd, 2017
---

Email or call for price.
ISBN: 9781250109552
Availability: Not in Stock - Subject to Availability
Published: St. Martin's Paperbacks - May 30th, 2017
---