Q&A with Kathleen A. Flynn, author of The Jane Austen Project
Submitted by info@bookculture.com on Wed, 07/12/2017 - 5:08pm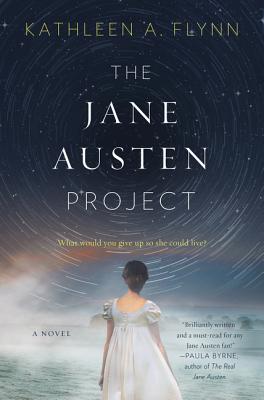 July 18, 2017 marks the 200th anniversary of Jane Austen's death. This anniversary, we celebrate with several new publications on the life and work of the beloved author of Pride and Prejudice and Sense and Sensibility. Among these is Kathleen A. Flynn's The Jane Austen Project, a tale of literature, romance, and...time travel? Kathleen was kind enough to answer some questions on her book!
1) How did you come to write The Jane Austen Project?
Although I am a longtime Austen fan, it was something else that inspired the idea of a time-traveling team of researchers from an Austen-obsessed future. Reading the sea stories of Patrick O'Brian, which owe so much to Austen, made me start to think about her life in a different way. Like, if she'd been a man, would she have gone to sea like her brothers Frank and Charles and come home to write stories like O'Brian's? As I thought about all the options she would have had, if equally smart but born a man instead, I found myself wondering about all the other what-ifs of her life. Such as, what if she had lived a little longer? What if someone could go back in time, and tell her she would be immortal? Would she be surprised, or did she know how good she was?
2) As you were researching the book, what were you most surprised to learn about Jane Austen?
Though I already knew she was a genius, reading her juvenilia was a revelation. First because it is so precocious, showing such a sophisticated understanding of the popular writing of her time as she mocks it. Second, it is so outrageous – young Jane clearly had a wicked, even dangerous sense of humor. And that she was writing these stories for the amusement of her relatives – it tells you a lot about them, too. Yet somehow despite all this she had to grow up, and present the appearance of being a normal clergyman's daughter from a respectable family.
3) Do you have a favorite Austen book? If so, can you share it and tell us why?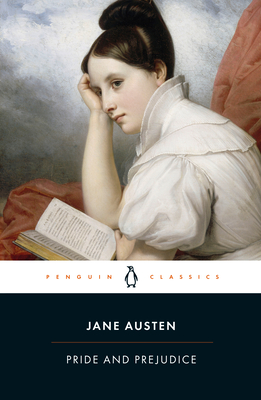 I can't choose; it's always whatever I've read more recently. Whenever I reread one of her novels I am struck by some clever or insightful thing I'd failed to notice before, and I love them all in their different ways. Pride and Prejudice is the funniest; Emma represents her at the peak of her powers. Persuasion seems to me the most full of feeling, while Mansfield Park is fascinatingly knotty, and Northanger Abbey so gleefully metafictional. And I love all the doubling in Sense & Sensibility, and the way she never lets the reader decide between Team Marianne and Team Elinor.
4) Do you have a favorite adaptation of an Austen work?
I am a little wary of adaptations, especially film – the carriages and costumes and houses are fun, but there is usually something to ruin it, generally the public kiss at the end, which is so historically inaccurate that I cringe. Anne and Wentworth might as well have just ripped their clothes off and done the act darkness right there on the sidewalk as kissed in both film versions of "Persuasion" (and don't even get me started about Sally Hawkins running, hatless and panting, through the streets of Bath in the 2007 one). That said, I know that a film is not a novel – they speak different languages. I thought the 1995 Pride and Prejudice did a great job of capturing the wit of the book. And I loved Kate Hamill's stage adaptation of Sense & Sensibility.
5) Why do you think Jane Austen's stories endure?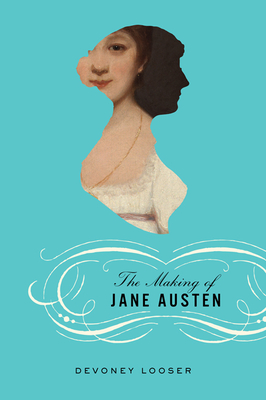 Partly her tremendous psychological insight, which makes characters created 200 years ago seem like people you could meet now. In a stealthy way, they are quite feminist: her heroines demand to be considered equals on an emotional and thinking level, even if many doors are closed to them. Also, they are constructed to work on many levels: they are entertaining as witty Regency romances, but there is also so much other stuff going on. Jane Smiley puts it very well: "Though the pleasures to be taken from her novels differ as one ages, they never lessen."
6) What are you currently reading?
I have to be always reading at least three books at one time. Right now they include Devoney Looser's wonderful new book, The Making of Jane Austen, then a strangely riveting novel from 1892 by Margaret Oliphant, The Marriage of Elinor; and The Bronte Cabinet, by Deborah Luz, which is a fascinating biography of the Brontes through objects.
---
Thanks Kathleen! Be sure to read The Jane Austen Project and view her book and several other Austen-related titles in our windows this week!
Recent blog posts