Josh's Staff Picks Featured at Book Culture on Columbus!
Submitted by info@bookculture.com on Sun, 09/10/2017 - 3:06pm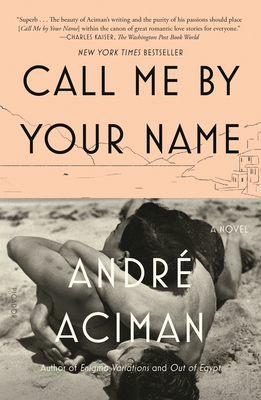 For the month of September, Book Culture on Columbus is featuring some of Josh's favorite books. Read some of his thoughts on each book below, then stop by the store to see the books for yourself!
Call Me By Your Name by André Aciman
With the addicting writing style that so deeply and almost exclusively represents Elio's thoughts, the Italian Riviera setting that really warms you to the core, and the most powerful and gut-punching romance I have ever encountered in literature, André Aciman created the perfect summer read. It is THE gay novel I have been waiting for. One that holds the intensity of a YA novel but with a prose so beautifully constructed you won't feel guilty for reading it and portrays all aspects of an all consuming obsession. I simply cannot recommend this book enough.
The Heart's Invisible Furies by John Boyne
Journeying through the life of Cyril Avery will be one of the most inspirational and beautiful things you can read-- and I'm using the word "life" as its real meaning. Spanning through 1945-2015, we get the entire life of Cyril, a gay man living through conservative and Catholic Ireland. His thoughts, actions, mistakes, and triumphs will make you weep with despair and then laugh out loud. Not since Call Me By Your Name have I felt the incredible intensities of love and I have never found myself crying with joy of just perfect storytelling. This book is a masterpiece and must live on for a very long time.
How to Survive a Summer by Nick White
Nestled in rural Mississippi, Camp Levi, a dilapidated old place with no electricity or running water, exists to cure young boys of their budding homosexuality. The smell from four weeks of not showering, the oozing sores from the bodies of the campers, the polluted lake used for total immersion, the Sweat-Shack, and the death of a fellow camper just days before liberation haunt still Will a decade after leaving the camp. Although Will never forgets Camp Levi, the light shines brighter on those buried memories with the release of a new movie based on those barbaric four weeks. With past and present intertwined, Will must return to the abandoned campgrounds to solve the mystery of the summer that changed his life forever. How to Survive a Summer is a modern Southern-Gothic horror story that you will never forget.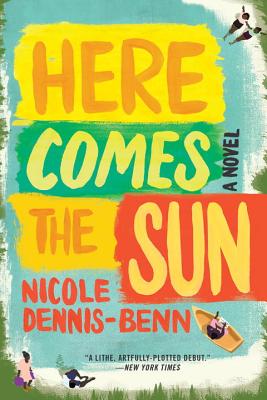 Here Comes the Sun by Nicole Dennis-Benn
Much like our idea of Jamaica, this cover and title is just a front. The dialog is written in thick Jamaican dialect but captures the troubles that lie beyond the resort walls in Montego Bay-- the extreme poverty and religious intolerance that runs throughout. A heavy family drama that is full of twists and turns that make Here Comes the Sun read a lot like a play.
Carry On by Rainbow Rowell
I will always recommend a book that is almost entirely based on Harry/Draco fanfiction as there is no better way to enjoy fanfiction than covering it up with new characters, a new world, a new villain, and then publishing it in a clean novel.
We Are the Ants by Shaun David Hutchinson
After reading the rollercoaster of a synopsis I just had to read this. The book doesn't disappoint after a synopsis like that and even goes beyond expectations. We Are the Ants is one of those YA novels that really makes you remember how dramatic everything was in high school and reflect on those poor friends dealing with it now.
The End of Eddy by Édouard Louis
A book shining the light on extreme poverty, violence, and self acceptance, The End of Eddy is a small but heavy read that is so important to current times. It's poetic, unique, and devastating but you will always be rooting for Édouard in this autobiographical novel about growing up in a small French village with a small boy waking up every single day saying, "Today I am really gonna be a tough guy." Sadly, an effeminate, and intelligent boy who finds other boys cute will never be allowed to be a tough guy in this poverty stricken village.
Enigma Variations by André Aciman
Told in five extremely passionate and raw stories, Enigma Variations shines light on love's power. We are given a character who shows and holds onto love as an all-consuming warmth and coldness through several lovers from adolescence to adulthood. If you're not familiar with Aciman's ability to demonstrate an intense passion through the human psyche then you're in for an intimate and powerful ride with language that is almost lyrical, raw, and candid that will make you in tune with your own aches, desires, and the emotions that come from failure especially from your own memory of that first love and the ones that followed it.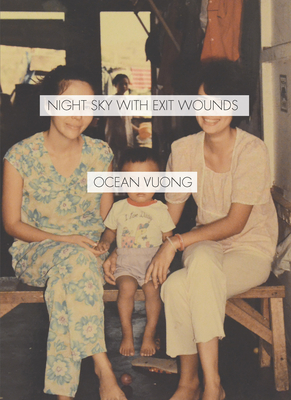 Night Sky With Exit Wounds by Ocean Vuong
Beautiful. Mesmerizing. Raw. Hypnotizing. Engrossing. Amazing. I could probably keep writing all sort of positive one liners but wow what poetry. I, by no means, am a poetry fanatic or otherwise knowledgeable in the field. BUT. I know what I find to be beautiful and what I find to be good. This is both. This is honestly perfect.
Other Voices, Other Rooms by Truman Capote
This book is honestly insane in so many perfect and questionable ways. Questionable because I'm questioning myself if I should actually like this book...? This was my first introduction into Capote and what I found in these pages is just a wild ride of questions and insanity. A campy, surreal, sort of supernatural, Southern Gothic, coming of age novel that has a sad, compulsively lying boy, drag queens, crazy aunts, disabled fathers, and so much more.
True Letters From a Fictional Life by Kenneth Logan
Reading this book really brought me back 16 year old Josh and finding that first love. We can all think back on that and remember that nothing ever quite felt like that again-- nothing will be more special, regardless of how it ended (if it did). It was even more amazing to see a YA book accomplish complete realistic circumstances at realistic times. This is a story of not only James coming to peace with himself, his sexuality, and his future, but also a story of his entire circle of friends and family coming to peace with James.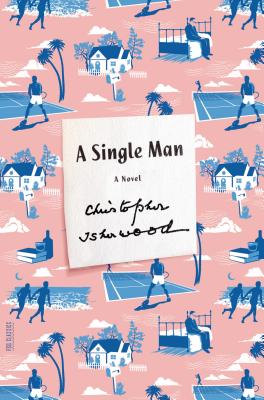 Brideshead Revisited by Evelyn Waugh
~Oh fragile masculinity~ This was the first Waugh novel that I decided to dive into and it will certainly not be the last. The story of Sebastian and Charles is perhaps the most tragic story I could have read. If you're just looking for a book to, I don't know, NOT make you feel great about... well anything really, this is it.
A Single Man by Christopher Isherwood
Isherwood's style of writing, imagery, and character development is indescribable. Isherwood has this ability with his writing that really puts you in the book rather than you reading the books. A short novel taking place in only 24 hours shortly after the death of George's long time lover that captures absolute beauty and emotion.