Q&A with Anelise Chen, Author of So Many Olympic Exertions
Submitted by info@bookculture.com on Wed, 09/20/2017 - 1:56pm
On Wednesday, October 4th, Book Culture on 112th is excited to host a reading celebrating Anelise Chen's debut novel So Many Olympic Exertions. So Many Olympic Exertions (Kaya Press 2017) is an experimental novel that blends elements of sportswriting, memoir, and self help. Anelise Chen's essays and reviews have appeared in the New York Times, NPR, BOMB Magazine, New Republic, VICE, Village Voice and many other publications. She teaches writing at Columbia University, and writes a column about mollusks for The Paris Review. Anelise answered a few questions about her book, sports, and the writing process. Read her answers below!
---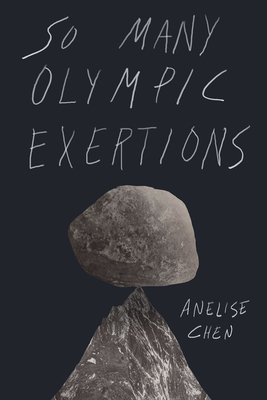 1. On Twitter, you told me that "There was a moment when I realized I had written an *entire* book about sports. Me! Sports!" But as I read So Many Olympic Exertions, it seemed more like a natural fit that this story of anxiety, grief, and personal growth would also be intertwined with these brilliant moments in sports history. Why do you think there's a hesitation on the part of so many writers (and readers) to venture out of typical nerd territory to write and read about something like sports?
That's a funny phrase: "typical nerd territory." But you're right! The ESPN watching population and the nerdy experimental novel reading population often seem mutually exclusive. Why is that? I've done a lot of research about this, and there are a lot of theories—Barthes suggests that athletes who think a lot are generally doomed to failure. Is there something about sports that resists interpretation? Sometimes I tell people I've written a novel about sports and you can sort of see their eyes glazing over, and then I have to say, "It's not really about sports. It's about exhaustion and failure," and then their attention perks up again. But other times I tell people I've written a novel about sports and they get really excited, but when I say it's an experimental novel about exhaustion and failure, they become confused.
So I feel like I'm reading and writing sport somewhat against the grain, or using it as a vehicle to tell a different kind of story that people aren't used to. Pick up any sports autobiography or biography by a famous athlete—you'll see how it's usually the same story: winning, losing, overcoming impossible odds. These biographies are supposed to offer a glimpse into the psyche of a champion, a clue as to how they got there. And if you pay attention to the short documentaries that get produced around the Olympics, the ones that introduce the viewer to some athlete or other, the question is always the same: Will they be able to win? Then if the athlete loses, they drop off the radar immediately, because they fail as a character in the narrative we've prescribed for them.
So when I started out, I had zero interest in the sports narrative because I thought, wrongly, that there was nothing more to extrapolate from this kind of story—it bored me. But then if that were true, why was I spending all this time watching the Olympics, reading about sports, going down the youtube rabbit hole, etc? I was really obsessed. I was looking for something but I didn't know what I was looking for yet. Sports narratives seem limiting and obvious—the only possible outcome is either victory or defeat—and I didn't think I had anything more to say about that. But then one day I heard Jean-Philippe Toussaint read "Zidane's Melancholy." Something definitely clicked for me. I realized that you could write about all the in-between moments, the quiet moments when nothing is happening, when the ball is on the other side of the field, or when the star player is looking up at the sky during the most important match of his career.
2. In So Many Olympic Exertions, you explore how both sports and academic research are physical activities. In a library, she thinks, "And here I am, writing about bodies, bodies, bodies." How do you shape the relationship between the physical body and the written page?
My friend and I were discussing this over dinner one night: When we talk about the corpus of an author, why are we only ever referring to their written work and not to their bodies? The body is immediate and forces you to attend to it, when it's hungry, tired, sick, but we always want to pretend like it's not there, or as though it were an inconvenience. A certain kind of critic might hate me for saying this, but I love thinking about the ways a writer's body affects their literary output. What is it like to write from an incarcerated state? What is it like to write when one is paralyzed, or alternately, when one is in motion? What is it like to write when we are stuck in a certain mood? This is why I love looking at handwritten notes and manuscripts; there's something physical about it, the hand moving across the page. The pen makes a trace in the same way dancers move through space. We still live in the physical world, and writing is only a part of it, but we like to pretend that intellectual labor is somehow operating on another plane. But it's all the same thing.
3. When reading the book, I was struck that there's no real moment of epiphany where, all of a sudden, Athena's figured out how to fix everything. But things do get better. How do you plot Athena's growth and change throughout the book?
I was trying my best to keep her in motion. The film Café Lumière by Hou Hsiao Hsien was important to me because that movie is really all about movement and mood. About this sense of oblique longing that animates us and sends us on journeys. There's no arrival in the movie—even as the girl boards one train after another—and she never finds what she's looking for. That's what my days feel like to me. And I really wanted to resist any kind of redemption narrative—the typical sports narrative as I discussed earlier—but it was still difficult to resist completely because I read so much self-help and I still believe in something like progress. At least I believe in moving from one place to another place. I tried to put Athena in a different place than where she started, and I didn't put any value judgments on that place.
4. You're also writing a column on mollusks for The Paris Review, and your project there reminds me a lot of So Many Olympic Exertions. When writing, how do you turn subject matter like sports or mollusks into these touching personal narratives?
I honestly don't know where I get my ideas from. I don't know why I become fixated on certain topics. I always tell my students to keep a journal so they can be alert to the things they notice. I call them hot spots. It starts with taking notes. And gathering. I am constantly taking notes, and once in awhile I transcribe my notebooks. That's when I notice patterns and shifts. I notice the general atmosphere of the notes, my mood, the particular context. And then I begin shaping the notes into something like a story. Theme and metaphor aren't enough; you have to have a story. And a story is just change over time. So you have to wait and see how things develop, even after you find a motif that works. That's why it took me so long to finish this book. I had to wait to see how the story developed.
5. We always like to ask, what are you reading right now? Are there any particular books you'd recommend?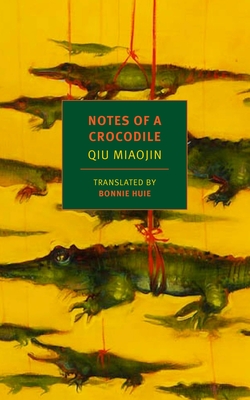 I haven't read a book for pleasure in awhile—I'm always either prepping for a class or writing a review or something—but the last great book I read for myself was Leslie Marmon Silko's Ceremony. It put me in a trance for days. It also felt healing and powerful, and I hadn't experienced that with a book in awhile. I kept recommending it to everyone, but I think it's one of those books we get exposed to too early, so everyone was like, Oh, I already read that! But we should all re-read it!
I also loved Qiu Miaojin's Notes of a Crocodile and John Haskell's I am Not Jackson Pollock – both these books experiment with persona is really invigorating ways. Also Haskell's book, which I read as a younger person, is even better now that I'm somewhat middle-aged, because it has to do with all the complexities of desire that I didn't understand then. It's really, really good. Kind of unbelievable actually. The language is spare and perfect, with these surprising swerves of logic. You can read both of these books in a single day.
---
Thanks Anelise, and be sure to come to our event on Wednesday, October 4th at 7:00pm with Anelise Chen and Ed Park!
Recent blog posts