Haley's Staff Picks featured at Book Culture on Columbus!
Submitted by CodyStuart on Sun, 11/19/2017 - 1:14pm
This month, Book Culture on Columbus features staff picks from manager Haley! Find some great reads below, then stop by the store to pick up a copy of your new favorite book! You can click on each book's cover for more information about it.
In a literary world oversaturated with dystopian futures, National Book Award winner Neal Shusterman offers up a delightfully biting and fresh utopian alternative: a world where technology has solved all of humanity's problems, including mortality. Only Scythes-- specialized, righteous, impartial assassins-- decide who dies. They are meant to be beyond corruption, above reproach. But the truth is, of course, much more complicated. A sly, smart, excellent read.
This is an atmospheric and undeniable story of love, of loneliness, of secrets, and of grief. Grief so big it holds all those other things inside it. At is center is Marin, a girl in mourning, and her intense relationship with her best friend Mabel. The story moves lightly from past to present and back again, revealing hearts broken and healed, relationships tested and transformed. If you're looking for a book to devour in one night, or a book to completely break your heart, look no further.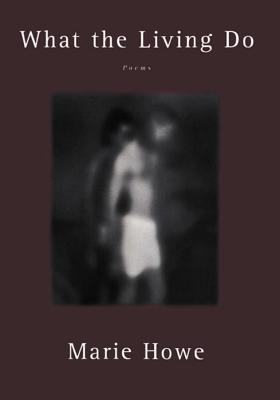 What the Living Do - Marie Howe
This is one of those books that I'm so angry I didn't write. I've never read a poetry collection that demands so thoroughly to be read in sequence in one sitting. Each poem fits so seamlessly and ruthlessly into the next one that it's impossible to stop. Marie Howe, ruminating on grief and her family, is a force to be reckoned with. I've read this book a handful of times and I'm no closer to figuring out how she pulled it off.
The Raven Boys - Maggie Stiefvater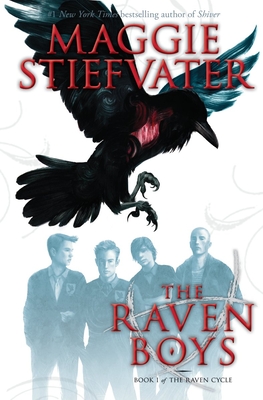 Psychics, curses, sleeping Welsh Kings, ghosts, baby ravens, and orange Cameros. What more could you want? This is not just a story about a girl and the four boys that change her life forever. It's a story about magic, and the strange, magnetic, and vicious bonds that hold people together. Stiefvater is a writer of extreme humanity, humor, and skill. Her stories weave from funny to heartwrenching to terrifying in an instant. All you have to do is hold on.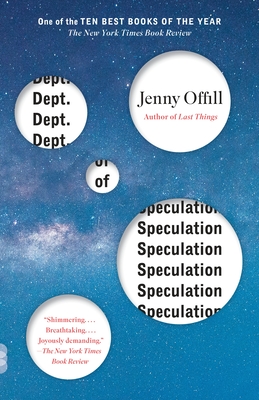 Dept. of Speculation - Jenny Offill
A sharp, odd little flare of a book that sticks with you for far longer than it takes to read it. The prose is so crisp and vivid, chopped into these intense vignettes, that it almost verges on long-form poetry. The idea of what it means to be a wife, a mother, and an artist are explored baldly and without mercy. The best thing I can say about this book is that the absolute second I finished it, I turned it over and immediately started reading it again.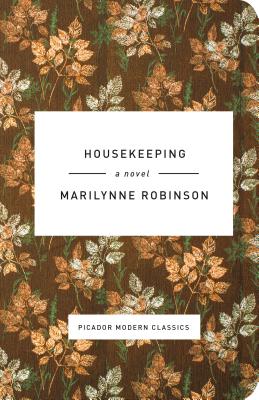 Housekeeping - Marilynne Robinson
A quiet, engrossing storm of a novel. Marilynne Robinson is one of my very favorite writers, and this is the first book of hers I ever read. Every sentence is deliberately crafted, beautiful, and tightly wound. Reading it is delicate work, but well worth it. It's best not to remember that this was her debut novel, or one is likely to fall into despair.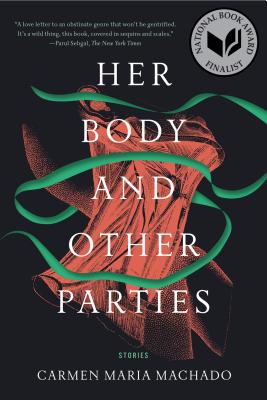 Her Body and Other Parties - Carmen Maria Machado
It's a good sign when you finish a book and find yourself thinking about it days later. But I finished Her Body and Other Parties months ago and I still think about it all the time. The women in Machado's stories experience prejudice, violence, and horrors of all kinds, but they are not defined or destroyed by it. They are ruthless, fierce, and real, and they fight back. This is one of the scariest and most important short story collections I've ever read.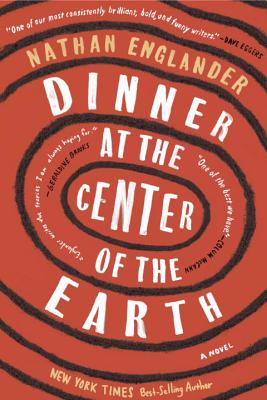 Dinner at the Center of the Earth - Nathan Englander
The first novel by Nathan Englander, which dances back and forth through time and across the fraught Israel-Palestine border, promises more excellent work to come. There are sentences in this book that are so deft and marvelous that while I was reading them I actually looked around to see if anyone nearby was also freaking out. They weren't. But they should have been.
When our hero Agnieszka is taken from her home by the Dragon, an infamous and mysterious wizard, it seems like she's doomed to a life of servitude and loneliness. But when the Dragon discovers she has magic abilities, he trains her to assist him in the battle to save her village and the surrounding ones from the sentient forest bent on corrupting and destroying them. Halfway through this book, I thought for sure the action couldn't possibly get more gripping and intense. I was so, so wrong.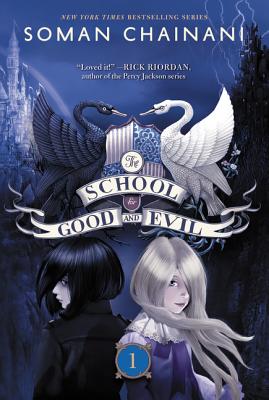 The School of Good and Evil - Soman Chainani
The good news: this is a series with the magic of Harry Potter, the action of Percy Jackson, and the protagonists are two girls who are best friends. The even better news: Soman Chainani has dedicated a lot of time to making the female friendships in these books genuine, complicated, and very rewarding. It's refreshing to see, and super important for young girls to read. Actually, it's important for anyone to read. Middle grade that's enriching for all ages!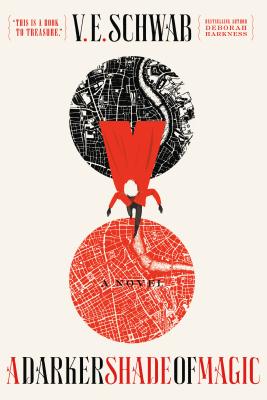 A Darker Shade of Magic - V. E. Schwab
The premise: a world where there are four Londons, each with varying levels of magic in them. Our hero Kell is one of very few who can travel between all four. What follows is an utter blast to read, full of characters you will love, and love to hate. Once you read this, be prepared to read absolutely everything else V. E. Schwab writes for the rest of time.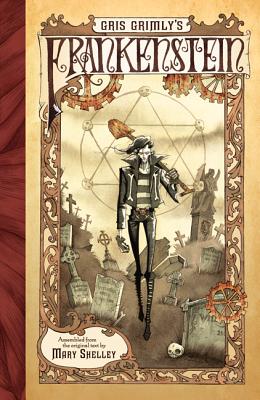 Gris Grimley's Frankenstein - Gris Grimley
A fantastically cool version of Frankenstein using only text from Shelley's original work accompanied by slick, expressive steampunk-inspired illustrations. The result is accessible and expands on the nuances of the text without dumbing anything down. Plus it just looks really, really awesome. I can't help but feel like Mary Shelley would approve.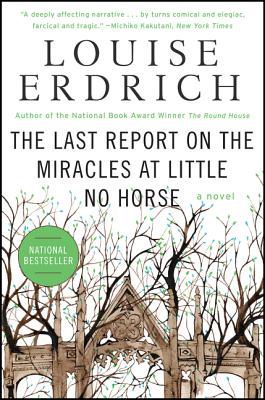 The Last Report on the Miracles at Little No Horse - Louise Erdrich
This is one of the lesser known novels in Louise Erdrich's illustrious body of work, but it's my favorite. Probably because it's by far the weirdest. Among the cast of characters are a woman who spends a good half of her life in disguised as a priest, and the ghost of Frederic Chopin. It is of course as beautifully written, far-reaching, and emotionally rich as any of Erdrich's work. Just with some added strangeness! What's not to love?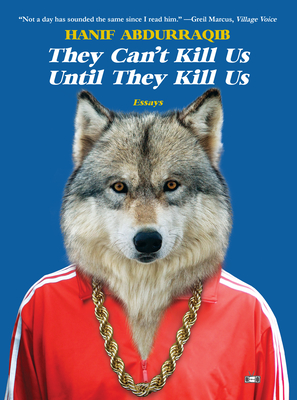 They Can't Kill Us Until They Kill Us - Hanif Abdurraqib
In this collection of essays, including a few that have appeared in the New York Times, Pitchfork, and many other places, Hanif Willis-Abdurraqib covers the gambit, using music as a touchstone for his experiences as a Muslim and an African American. He speaks with authority and thoughtfulness on police brutality and Carly Rae Jepson. The result is undeniably of this moment in history, giving voice to experiences both grand and harrowing. It is admirable, captivating, and wonderfully human work.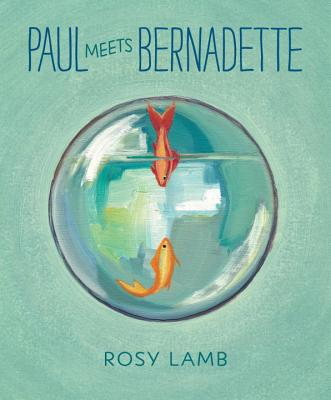 Paul Meets Bernadette - Rosy Lamb
I was gifted this book by a very dear friend of mine and to this day it's one of my favorite gifts I've ever received. Full of gorgeous illustrations, it tells the story of Paul the goldfish, whose life changes when he meets Bernadette the goldfish. She shows him there's much more to the world around their bowl than he could have ever imagined. I dare you to read this book without getting a little misty-eyed. I dare you.
Rosza is gone. Finn is the only one that saw who took her. But he can't remember what the man looked like. He knows she's in trouble, and he's determined to save her. That is, unless she can save herself first. What follows is enchanting, heartwrenching, and downright terrifying. Bone Gap rings with mythological overtones and shimmers with strange, dreamy imagery. A captivating read.