April is National Poetry Month!
Submitted by ahfales on Wed, 04/04/2018 - 1:53pm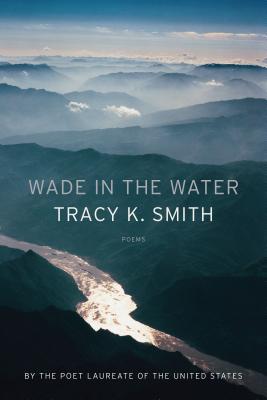 Celebrate National Poetry Month at Book Culture! On our Twitter and Instagram Story, we'll be posting a poem every day of the month. (Check out a list of our featured books below.) We'll also have some exciting events and other fun things to celebrate some of our favorite poetry this month!
Poem-a-Day Featured Books
The Odyssey, translated by Emily Wilson
Boy With Thorn by Ricky Laurentiis
Wade in the Water by Tracy K. Smith
Milk by Dorothea Lasky
Eye Level by Jenny Xie
Selected Poems by John Ashbery
Voyage of the Sable Venus by Robin Coste Lewis
Ordinary Beast by Nicole Sealey
The Möbius Strip Club of Grief by Bianca Stone
Not Here by Hieu Minh Nguyen
The Black Flower and Other Zapotec Poesm by Natalia Toledo
Discipline by Dawn Lundy Martin
Phrasis by Wendy Xu
Semi-Automatic by Evie Shockley
Nepantla: An Anthology of Queer Poets of Color
The Breakbeat Poets, Vol. 2: Black Girl Magic
The Barbarous Century by Leah Umansky
Don't Call Us Dead by Danez Smith
The Blueness of the Evening by Hassan Najmi
Selected Writings by Charles Olson
Stolen Air by Osip Mandelstam
Love Sonnets and Elegies by Louise Labé
Together and By Ourselves by Alex Dimitrov
No Way Out But Through by Lynne Sharon Schwartz
Madwomen by Gabriela Mistral
Opened Ground by Seamus Heaney
Brooklyn Poets Anthology
Advice from the Lights by Steph Burt
Dear Angel of Death by Simone White
Other Features
Author Q&A with Gabriel Ojeda-Sague
---
Using lines from all the poems featured this month, we wrote a cento for National Poetry Month!
IT COULD BE YOUR FIRST TIME
a cento for national poetry month
It could be your first time, it could be a waste.
No matter. The mind resides both inside and out.
lately, I open my mouth
All of a sudden I laugh & I weep,
I can hear hope everywhere. we
were winged creatures weren't we tell me because i still dream of flight.
*
This is a partial history of fabulously forgetting. We drift inside
the blaze of the sky but not heat, not
Forgotten, reabsorbed. Like love
and I should know I've kept inventory
nutrition facts
*
I walked with my hands
didn't know how to bend,
Be a person again
a child, or be like a child—
scream
And here we bask in the debris,
With it, you and I
Never fear. We may let the scaffolds fall
In death we belong to everyone
Ancestral voices prophesying war.
*
Which amount is greater?
*
We were just going. I was just leaving,
I remember what has not come to pass what drags, remains,
you set I rise I hope
know, too, what it feels like when something shows up
in this trying, these times
Glowing over there where the unknown occurs.
Find the beginning.
---
Poetry-Related Events
April 10th at 7:30 - Poetry Book Club's First Meeting: This new book club will be discussing Bianca Stone's The Möbius Strip Club of Grief at Book Culture on 112th!
April 13th at 7pm - Karl Kirchwey and Dennis Nurkse: Karl Kirchwey reads from Stumbling Blocks: Roman Poetry at Book Culture on 112th!
April 17th at 7pm - Leah Umansky and David Gutowski: Leah Umansky reads from her new collection of poetry The Barbarous Century at Book Culture on 112th!
April 19th at 7pm - Hassan Najmi, Madeleine Dobie, Kathy Engel, Julio Ramos, and Mbarek Sryfi: Celebreat the release of Hassan Najmi's The Blueness of the Evening at Book Culture on 112th!
April 20th at 7pm - The Upstairs Play Series presents Rents and Catcall: The Upstairs Play Series is hosting the first in a series of play readings hosted in the upstairs event space *wink wink* of Book Culture on 112th!
April 24th at 7pm - Four Barnard Alumnae Writers: Lynne Sharon Schwartz, Sigrid Nunez, Susan Daitch and B.G. Firmani read from recent work at Book Culture on 112th!