#StayHomeStaySafeReads: Jordyn Taylor
Submitted by CodyStuart on Sat, 05/09/2020 - 1:33am
Next up in the #StayHomeStaySafeReads, author Jordyn Taylor selected these three recommended reads. You can also preorder her forthcoming book, The Paper Girl of Paris, out May 26th, 2020.
---
I don't know about you, but I've had a hard time focusing during the pandemic. I've been looking for fun, fast-paced books that hook me in and help me forget about reality for a little while.
All Your Twisted Secrets by Diana Urban and The Perfect Escape by Suzanne Park—both fellow 2020 YA debuts—have totally done the trick!
And I can't wait to start The Starless Sea, which is currently in my TBR pile.
---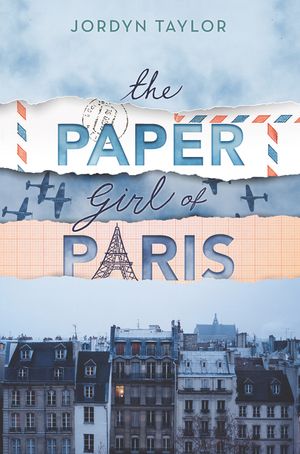 Jordyn Taylor is a New York City–based writer and journalist, currently the deputy editor at Men's Health magazine; her work has appeared in the New York Observer, Mic, and Glamour.com.
Code Name Verity meets Jennifer Donnelly's Revolution in this gripping debut novel.
NOW:
Sixteen-year-old Alice is spending the summer in Paris, but she isn't there for pastries and walks along the Seine. When her grandmother passed away two months ago, she left Alice an apartment in France that no one knew existed. An apartment that has been locked for more than seventy years.
Alice is determined to find out why the apartment was abandoned and why her grandmother never once mentioned the family she left behind when she moved to America after World War II. With the help of Paul, a charming Parisian student, she sets out to uncover the truth. However, the more time she spends digging through the mysteries of the past, the more she realizes there are secrets in the present that her family is still refusing to talk about.
THEN:
Sixteen-year-old Adalyn doesn't recognize Paris anymore. Everywhere she looks, there are Nazis, and every day brings a new horror of life under the Occupation. When she meets Luc, the dashing and enigmatic leader of a resistance group, Adalyn feels she finally has a chance to fight back.
But keeping up the appearance of being a much-admired socialite while working to undermine the Nazis is more complicated than she could have imagined. As the war goes on, Adalyn finds herself having to make more and more compromises—to her safety, to her reputation, and to her relationships with the people she loves the most.
Recent blog posts