Please allow 1-3 days for order processing for ALL orders, in addition to shipping times.

We are currently working with very limited staffing and your patience is greatly appreciated. Thank you!
Women in Translation Month 2020 #WITMonth
Submitted by devon on Sun, 08/09/2020 - 4:12pm
August is here! And at Book Culture that means one thing: Women in Translation Month, celebrating books by women originally written in other languages.
Here are some of our current favorites:
---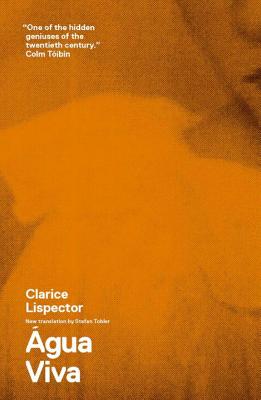 Água Viva
by Clarice Lispector (trans. Stefan Tobler)
Clarice says it herself --- "In my core I have the strange impression that I don't belong to the human species." With this intoxicating blend of philosophy, art, and fictionalized memoir, she shows us why. This is her attempt to "eat straight from the placenta" of the world, to explain how we become like oysters dripped in lemon juice when confronted with "the facts of life." In a word, it's brilliant. --Cara M.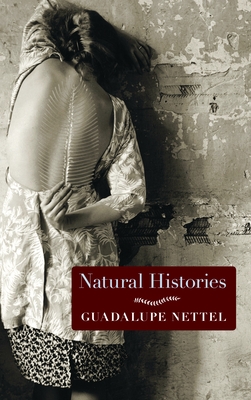 Natural Histories: Stories
by Guadalupe Nettel (trans. J. T. Lichtenstein)
The falling apart of a marriage is mirrored by the bevahior of the couples' two fish. A grad student's surprise preganacy parallels that of her cat. There's an undercurrent of unease and discomfort between the lines of these five stories...perhaps because we don't want to admit that we are animals, too? Guadalupe Nettel is one of Mexico's finest. --Cara M.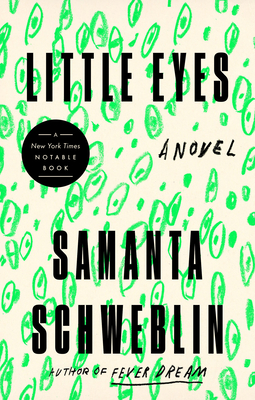 Little Eyes
by Samantha Schweblin (trans. Megan McDowell)
A cyborg fable for the modern age. What happens when two people, a keeper and a dweller, are connected randomly by the strip of computer code that activates a robotic pet? These pets, called kentukis, are the common thread connecting various storylines around the world. Samanta Schweblin's newest is literature's answer to Black Mirror, but better (of course). --Cara M.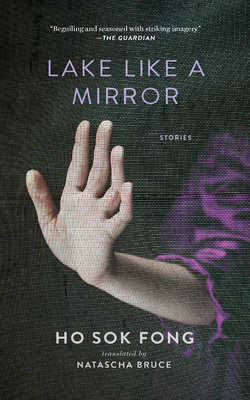 Lake Like a Mirror
by Ho Sok Fong (trans. Natascha Bruce)
Have you every read a book that made you want to learn a new language. so just you could read it in the original? That's this book. Beautiful, with rich, touching imagery. --Devon D.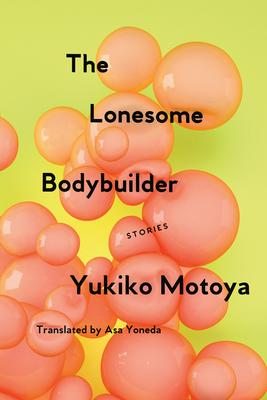 The Lonesome Bodybuilder: Stories
by Yukiko Motoya (trans. Asa Yoneda)
These stories are just the right blend of whimsy and weirdness. I'm so glad to have discovered Yukiko Motoya's work and I can't wait to read more! --Devon D.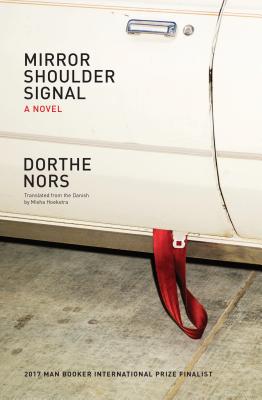 Mirror, Shoulder, Signal
by Dorthe Nors (trans. Misha Hoekstra)
A beautiful novel about the growing pains of middle adulthood. Sonja's search for visions of her future is raw and familiar no matter your age. The last 20 pages of this book blew me away; Nors has done something incredible here. Something cosmic and unforgettable. --Devon D.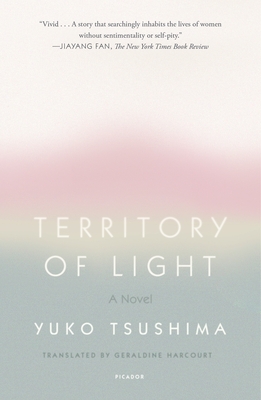 Territory of Light
by Yuko Tsushima (trans. Geraldine Harcourt)
In this beautiful novel, our mostly-divorced protagonist grapples with her new life as a single mother in modern Tokyo. Tsushima balances the bitter and the sweet here with a deft hand and a keen eye for those tender little moments that make life worth living. Perfect for lovers of Days of Abandonment and Convenience Store Woman. --Devon D.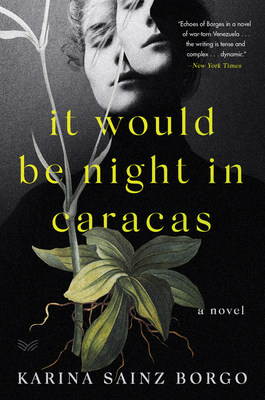 It Would Be Night in Caracas
by Karina Sainz Borgo, (trans. Elizabeth Bryer)
A stirring story of daughterhood and leaving behind the memory of one's home country is eulogized in Sainz Borgo's raw prose. She is a master at grounding us in this tragedy of returning home to bury her mother in a Venezuela she no longer recognizes. Her grief is heavily felt and difficult to tear yourself away from, but the tenderness of a mother and daughter's relationship shines amidst the chaos in trying to escape a violent country in the night. --Laine R.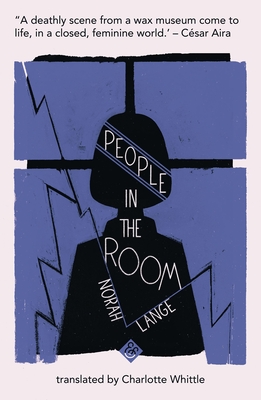 People in the Room
by Norah Lange (trans. Charlotte Whittle)
I took comfort in Norah Lange's romantic exposition as her protagonist imagined the lives of the three women in the house across from hers. The protagonist's secret obsession with her neighbors took on such an eerie, dream-like course that seems almost too familiar to the way the common people-watcher creates a backstory for strangers. Her self-awareness is often a shock throughout the piece and the thinly-drawn line between reality and fantasy in the narrative makes this an intense and well-crafted work of fiction. --Laine R.
There is a fascinating female presence and rich, colorful imagery woven throughout Boullosa's work. Between the overwhelming force of these women, their oral tradition, and the uncanny happenings in our heroine's coming-of-age,
Leaving Tabasco
gives off an almost biblical tone strongly influenced by a matriarchal culture that makes each chapter or tale legendary. --Laine R.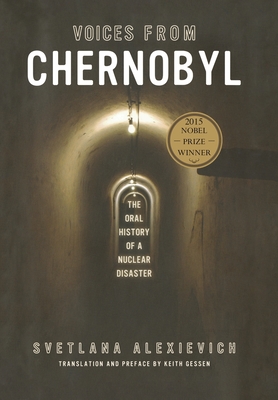 Voices from Chernobyl: The Oral History of a Nuclear Disaster
by Svetlana Alexievich (trans. Keith Gessen)
Alexievich's use of the oral narrative format is pure, unpretentious genius. This work is devoid of the typical conventions of scholarly big-headedness and the boring splutters of "and then this happened...and then this happened...". Instead, the floor is given entirely to the so-called "voices" and their monologues are intense, harrowing, perhaps at times frustrating. This isn't a clinical work of nonfiction; you won't be given any distance, you won't be spared of the knife slashing your heart. But that's the genius thing about this book: its incredible sensitivity to the human spirit. --Lucas K.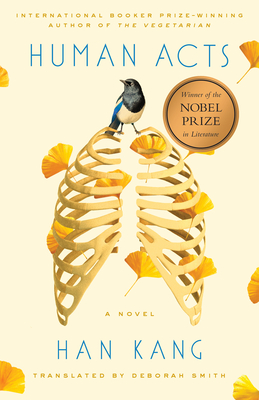 Human Acts: A Novel
by Han Kang (trans. Deborah Smith)
Another intense read and a perfect companion piece to my other pick. This unconventional novel is a series of vignettes following different protagonists, centering on the historic Gwangju student protest. Kang's prose is pitch-perfect and full of imagery - much of the imagery being graphically violent and visceral. This really isn't an easy read. But look, for as much vileness that is depicted in the novel, there is a considerable amount of decency. It's not all that nihilistic. I mean, the central theme of the book is the idea that we shouldn't forget that human beings are as much capable of compassion as they are of complete and utter scumbaggery. Overall, I found this to be a very moving novel! --Lucas K.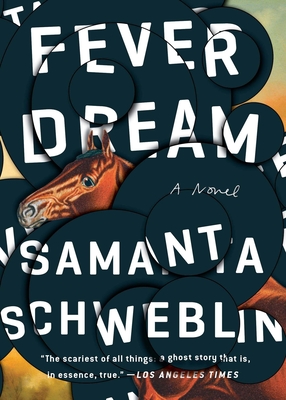 Fever Dream
by Samantha Schweblin (trans. Megan McDowell)
The English title of this novella by Argentinian author Samanta Schweblin is the perfect way to
describe how I still think about my experience reading this. As soon as I started the first
sentence, it was like I was possessed, there was nothing that could make me put it down. 3
hours and now a year later, I still feel hazy thinking about it. Schweblin is a pro at building
suspense, leaving you with goosebumps long after you've put down the book. --Marissa A.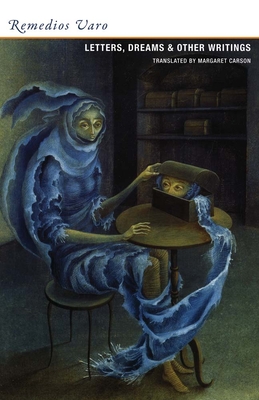 Letters, Dreams, and Other Writings
by Remedios Varo (trans. Margaret Carson)
If you've ever seen any of Remedios Varo's surrealist paintings, then you can imagine how
dreamy and bizarre her writings are. Not only does she craft these peculiar scenarios and
histories, but she has this sense of humor that is both sharp and laugh-out-loud funny. No
wonder her and Leonora Carrington were so close! --Marissa A.
---