Our Most Anticipated Books of March 2021
Submitted by devon on Thu, 02/18/2021 - 12:08pm
Fiction
Coming March 2nd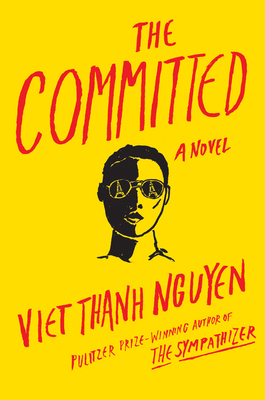 The Committed by Viet Thanh Nguyen
The long-awaited sequel to Viet Thanh Nguyen's Pulitzer Prize-winning debut, The Committed follows the nameless Sympathizer as he struggles to adapt to post-reeducation life in 1980's Paris. With the help (or should I say "help"?) of his blood brother, Bon, the pair find their niche in that most time-honored capitalist enterprise: drug-dealing. Equal parts literary thriller and character study.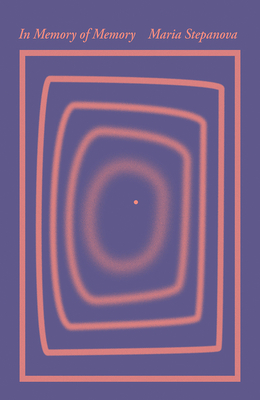 In Memory of Memory by Maria Stepanova
In dialogue with writers like Roland Barthes, W. G. Sebald, Susan Sontag, and Osip Mandelstam, In Memory of Memory is imbued with rare intellectual curiosity and a wonderfully soft-spoken, poetic voice. Dipping into various forms--essay, fiction, memoir, travelogue, and historical documents--Stepanova assembles a vast panorama of ideas and personalities and offers an entirely new and bold exploration of cultural and personal memory.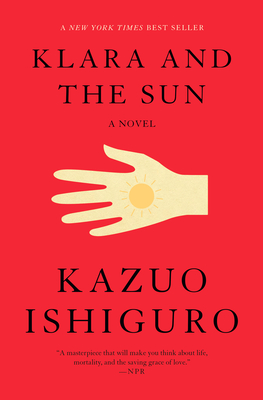 Klara and the Sun by Kazuo Ishiguro
Ishiguro's first novel since being crowned a Nobel laureate in 2017. Klara, a salesperson of 'artificial friends', who is herself an artificial friend (read: android), observes the trials and tribulations of the humans around her with a deep, quiet insight that makes for an unforgettable narrator.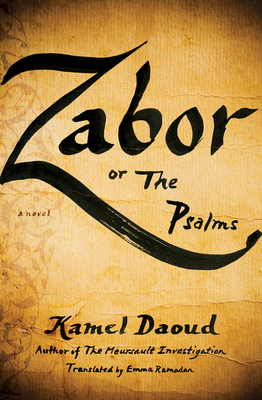 Zabor or The Psalms by Kamel Daoud
A fable, parable, and confession, the second novel from the acclaimed author of The Meursault Investigation pays homage to the essential need for fiction and to the freedom from tradition afforded by an adopted language.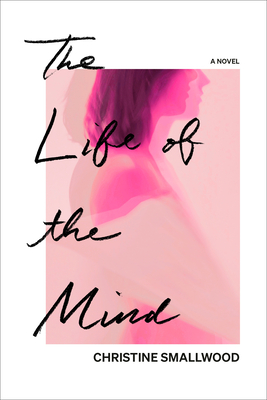 The Life of the Mind by Christine Smallwood
"I loved this novel for illuminating how the stories we tell ourselves are such cozy cousins with the clever lies we tell ourselves. But also I loved this novel because it was very, very, very fun to read. The Life of the Mind is hilarious, recognizable, and helplessly wise--a perfect foil for its namesake." --Rivka Galchen, author of Little Labors
Coming March 9th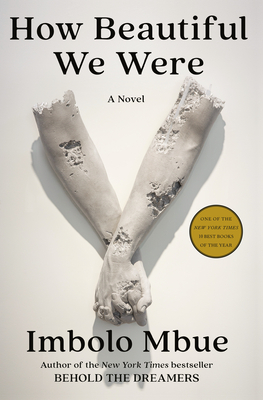 How Beautiful We Were by Imbolo Mbue
In an unnamed African nation, the village of Kosawa is under siege. Pexton, an American oil company, has poisoned Kosawa's soil, water and the people. Talks of reparation and clean-up always lead to nothing but more talk. Fed up, the people of Kosawa, who collectively narrate their story, decide to fight back. Imbolo Mbue, whose first novel, Behold the Dreamers, was a New York Times bestseller, is back and fiercer than ever.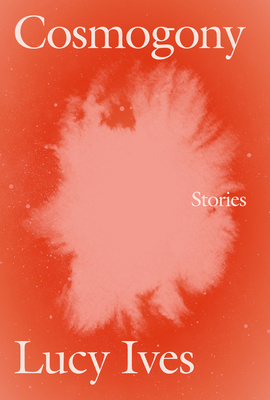 An energetic, witty collection of stories where the supernatural meets the anomalies of everyday life--deception, infidelity, lost cats, cute memes, amateur pornography, and more.
Coming March 16th
What Sammy Knew by David Laskin
A coming-of-age story set in New York City in 1970, What Sammy Knew is Catcher in the Rye for the sex, drugs & rock'n'roll generation.
Coming March 23rd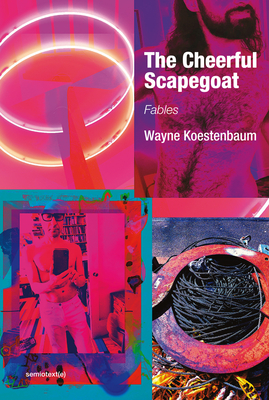 The Cheerful Scapegoat: Fables by Wayne Koestenbaum
Listen, any new work from Wayne Koestenbaum is cause for celebration. You stick the word 'fables' in there? Now it's a PARTY. With a Boccacio-esque blend of raunch and whimsy, this collection of short fictions is a Decameron for our plague-ridden times.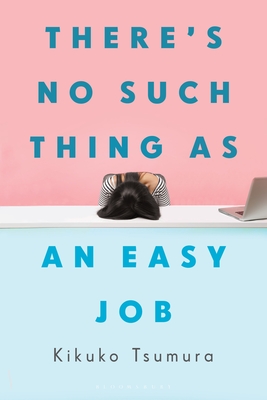 There's No Such Thing as an Easy Job by Kikuko Tsumura
A young woman walks into an employment agency and requests a job that has the following traits: it is close to her home, and it requires no reading, no writing, and ideally, very little thinking. Equal parts Severance and Convenience Store Woman, this is the first of Tsumara's novels to be translated into English.
---
Non-Fiction
Coming March 2nd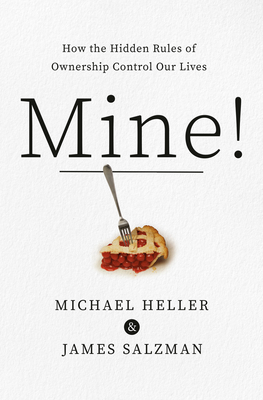 Mine! How the Hidden Rules of Ownership Control Our Lives
by Michael Heller & James Salzman
"This delicious book will guide you through the confusing maze of ownership disputes that bedevil our daily lives. Who owns your 'private' information, your Netflix password, your yard's airspace, and the chair of your deceased parents that you and your sister now both want? It's often unclear: read and prepare yourself!"
--Jared Diamond, author of Guns, Germs, and Steel
Coming March 9th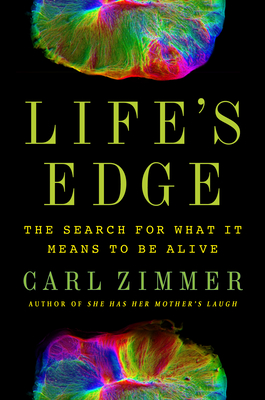 Life's Edge: The Search for What It Means to Be Alive by Carl Zimmer
Carl Zimmer investigates one of the biggest questions of all: What is life? The answer seems obvious until you try to seriously answer it. Is the apple sitting on your kitchen counter alive, or is only the apple tree it came from deserving of the word? If we can't answer that question here on earth, how will we know when and if we discover alien life on other worlds? The question hangs over some of society's most charged conflicts--whether a fertilized egg is a living person, for example, and when we ought to declare a person legally dead.
Coming March 16th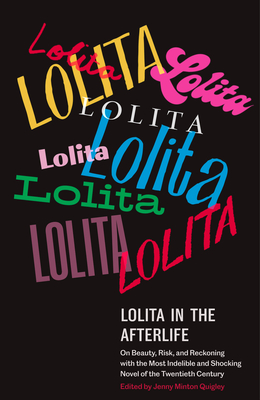 Lolita in the Afterlife: On Beauty, Risk, and Reckoning with the Most Indelible and Shocking Novel of the Twentieth Century
edited by Jenny Minton Quigley

Some of our most celebrated writers of today share their thoughts on Nabokov's perennially controversial classic in this collection edited by the daughter of Lolita's original publisher. Contributing writers include: Mary Gaitskill, Victor LaValle, Roxane Gay, Susan Choi, Alexander Chee, Morgan Jerkins, and many others.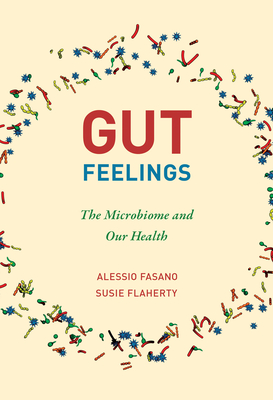 Gut Feelings: The Microbiome & Our Health by Alessio Fasano & Susie Flaherty

Fasano, a leading gastroenterologist, and Flaherty, Director of Communications at the Center for Celiac Research and Treatment at Massachusetts General Hospital, shed some light on the microbial communities in our bodies and how these tiny lifeforms contribute to our overall health. Just like the yogurt commercials tell you, it's important to have the right bugs in your gut!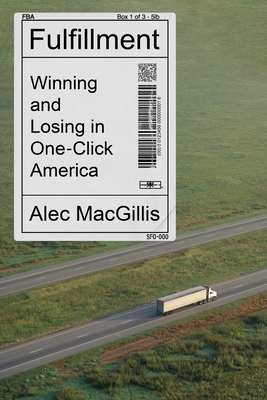 Fulfillment: Winning & Losing in One-Click America by Alec MacGillis

Alec MacGillis's Fulfillment is not another inside account or exposé of our most conspicuously dominant company. Rather, it is a literary investigation of the America that falls within that company's growing shadow. As MacGillis shows, Amazon's sprawling network of delivery hubs, data centers, and corporate campuses epitomizes a land where winner and loser cities and regions are drifting steadily apart, the civic fabric is unraveling, and work has become increasingly rudimentary and isolated.
Coming March 30th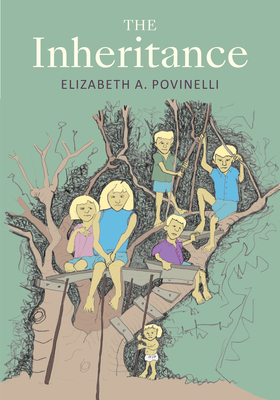 The Inheritance by Elizabeth A. Povinelli
The Inheritance is anthropologist Elizabeth A. Povinelli's graphic memoir in which she explores her family's history and the events, traumas, and social structures that define our individual and collective pasts and futures.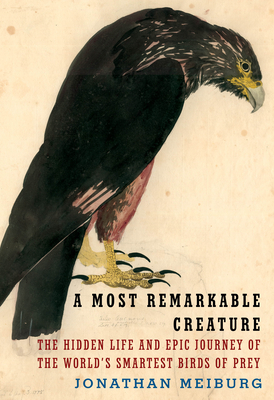 A Most Remarkable Creature: The Hidden Life & Epic Journey of the World's Smartest Birds of Prey
by Jonathan Meiburg
"A fascinating, entertaining, and totally engrossing story of these under-appreciated birds, deftly intertwining natural history and human history, and with insights and lessons that go far beyond the subject birds." --David Sibley, author of What It's Like to Be a Bird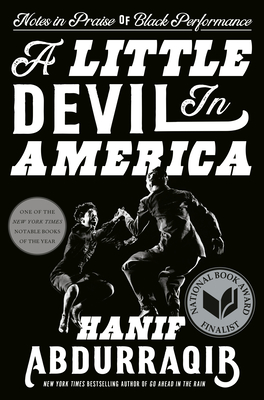 A Little Devil in America: Notes in Praise of Black Performance by Hanif Abdurraqib
A meditation on Black performance in America by one of the best in the game. Abdurraqib writes prose brimming with jubilation and pain, infused with the lyricism and rhythm of the musicians he loves.
NB: Some of the text on this page is sourced from publisher-provided marketing content.