Our Most Anticipated Books of November 2021
Submitted by devon on Sun, 10/17/2021 - 5:56pm
Fiction
Coming November 2nd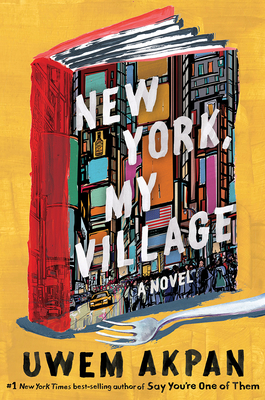 New York, My Village by Uwem Akpan
A nuanced satire of the New York publishing scene, New York, My Village hits all the right notes. A Nigerian editor is brought to NYC to learns the ins-and-outs of the book business and is confronted by the un-glamorous realities of getting a 'dream gig in the dream city'. Guaranteed to make you laugh, wince and cry--sometimes in the same paragraph!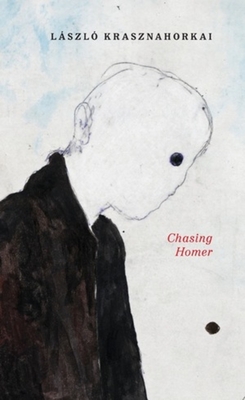 Chasing Homer by László Krasznahorkai, trans. by John Batki, art by Max Neumann
Always one to push the boundaries, Krasznahorkai has really outdone himself in Chasing Homer, creating a multimedia novel like none other. This unique collaboration boasts beautiful full-color paintings by Max Neumann and--reaching out of the book proper--the wildly percussive music of Szilveszter Miklós scored for each chapter (to be accessed by the reader via QR codes).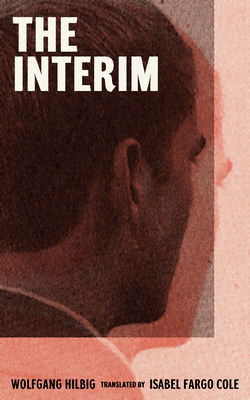 The Interim by Wolfgang Hilbig, trans. by Isabel Fargo Cole
"Hilbig is one of the essential voices of the Cold War, and deserves to be as well known in the Anglophone world as Thomas Bernhard or Günter Grass. In The Interim he captures the despair and disorientation of a generation of German intellectuals who found themselves without a side to join." --Hari Kunzru, author of Red Pill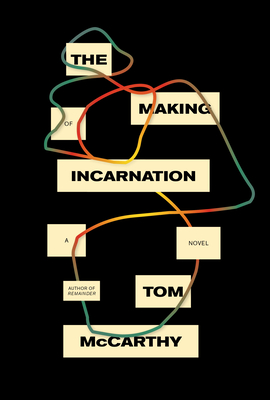 The Making of Incarnation by Tom McCarthy
Tom McCarthy, author of Remainder and the Booker Prize shortlisted C is back with a novel that's gonna blow your mind. Speculative history meets speculative fiction in this sci-fi infused epic.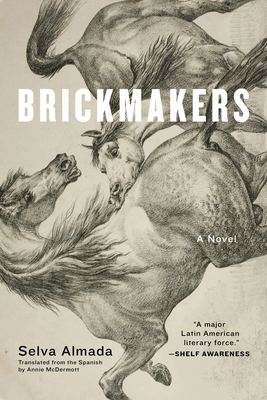 Brickmakers by Selva Almada, trans. by Annie McDermott
The patriarchs of two families of brickmakers have for years nursed a mutual hatred, but their teenage sons, Pájaro and Ángelito, somehow fell in love. A piercing and passionate novel, set in rural Argentina, about violence and masculinity by one of Argentina's most-celebrated living authors.
Coming November 9th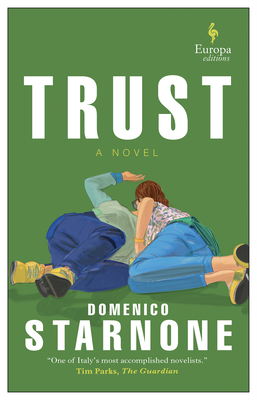 Trust by Domenico Starnone, trans. by Jhumpa Lahiri
Yes, you read that right--Starnone's latest novel is being brought to English-language audiences by none other than Jhumpa Lahiri. In Trust, a young couple decide to cement their relationship by telling each other their deepest secret. Years later, after the relationship has crashed and burned, they're confronted with the terrifying power of knowing someone's darkest corners.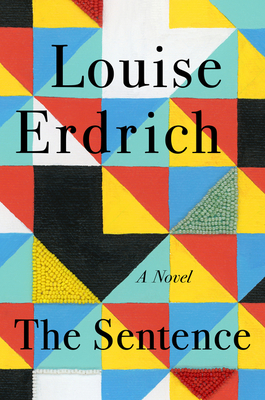 The Sentence by Louise Erdrich
Louise Erdrich's latest novel, The Sentence, asks what we owe to the living, the dead, to the reader and to the book. A small independent bookstore in Minneapolis is haunted from November 2019 to November 2020 by the store's most annoying customer. A feeling I think we can all sympathize with!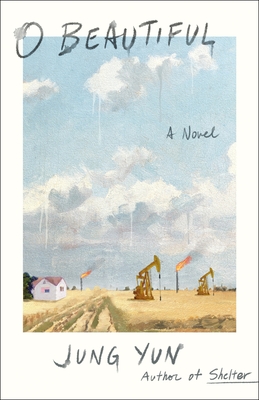 "O Beautiful is both an intimate look at one life and a fearless exploration of the biggest issues of our time, from capitalism to environmental degradation, white supremacy to sex and power. With a shrewd eye and sharp sense of humor, Yun finds in the familiar tale of one woman's return to her small town roots a story as big as the nation itself." --Rumaan Alam, author of Leave the World Behind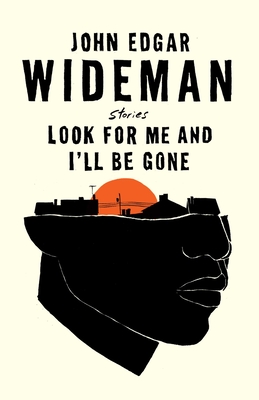 Look for Me & I'll Be Gone by John Edgar Wideman
From John Edgar Wideman, "a master [who] boldly subverts what a short story can be" (Publishers Weekly) comes a stunning story collection that spans a range of topics from Michael Jordan to Emmett Till, from childhood memories to the final day in a prison cell.
---
Non-Fiction
Coming November 2nd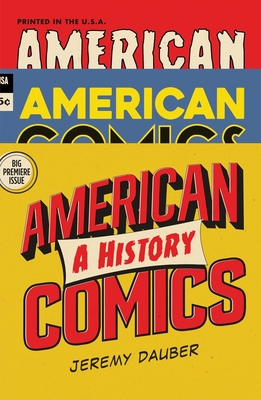 American Comics: A History
by Jeremy Dauber
Columbia University professor Jeremy Dauber brings his much-loved course on the American graphic novel to the page in this incredible, but little-known, history of North American comics. From political cartoons and Uncle Sam, to the Marvel Cinematic Universe, Dauber shows how comics have influenced and reflected our politics and culture.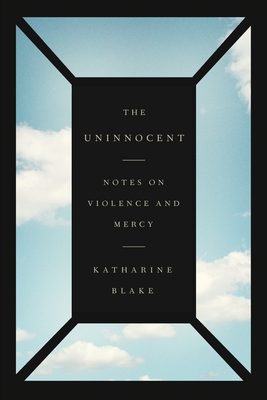 The Uninnocent: Notes on Violence & Mercy
by Katharine Blake
"'The truth changes,' Katharine Blake's teenage cousin told a courtroom, before he was sentenced to life without parole. This sprawling essay makes me think of the fourth step in AA, the searching and fearless moral inventory. It's an inquiry--inquiry as action--into justice, forgiveness, the nature of evil, fear and anger, luck. It's a plea to grant mercy on the people our systems fail and betray--'no room for them down such a narrow way.' The Uninnocent is thoughtful, emotional work, and very moving." --Elisa Gabbert, author of The Unreality of Memory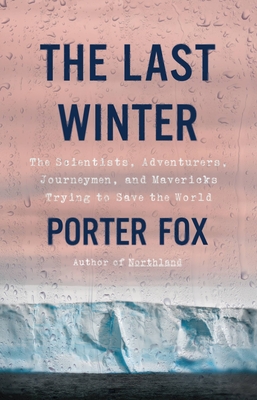 The Last Winter: The Scientists, Adventurers, Journeymen, and Mavericks Trying to Save the World
by Porter Fox
Porter Fox knows travel writing. In this harrowing, expertly-crafted work, Fox takes us on a tour of the Arctic Circle and introduces us to those who live and work there, charting the melting ice. The Last Winter is a travelogue, an adventure, a climate science book, and a whopping good read!
Coming November 16th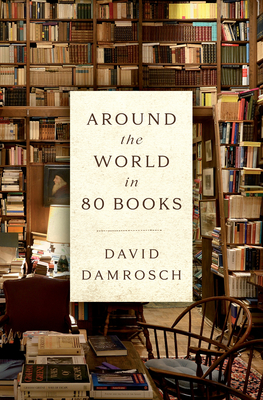 Around the World in 80 Books by David Damrosch
David Damrosch, chair of Harvard University's department of comparative literature and founder of Harvard's Institute for World Literature, set out to counter a pandemic's restrictions on travel by exploring eighty exceptional books from around the globe. Following a literary itinerary from London to Venice, Tehran and points beyond, and via authors from Woolf and Dante to Nobel Prize-winners Orhan Pamuk, Wole Soyinka, Mo Yan, and Olga Tokarczuk, he explores how these works have shaped our idea of the world, and the ways in which the world bleeds into literature.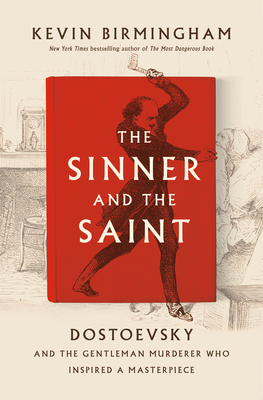 The Sinner & the Saint: Dostoevsky and the Gentleman Murderer Who Inspired a Masterpiece
by Kevin Birmingham
As a Russian literature nerd, I am capital-e Excited for this one. Birmingham charts the creation of Dostoevsky's Crime & Punishment from the inspiring incident (the sensational story of Pierre François Lacenaire, a notorious murderer who charmed and outraged Paris in the 1830s), through the writing process (including Dostoevsky's struggles with gambling and his own legal troubles) and finally to its ongoing status as a timeless classic.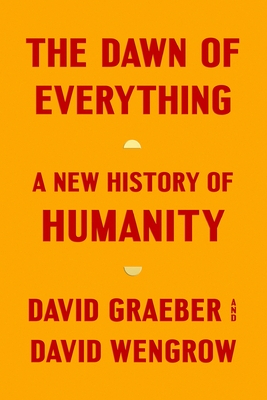 The Dawn of Everything: A New History of Humanity
by David Graeber & David Wengrow
" The Dawn of Everything is also the radical revision of everything, liberating us from the familiar stories about humanity's past that are too often deployed to impose limitations on how we imagine humanity's future. Instead they tell us that what human beings are most of all is creative, from the beginning, so that there is no one way we were or should or could be. Another of the powerful currents running through this book is a reclaiming of Indigenous perspectives as a colossal influence on European thought, a valuable contribution to decolonizing global histories."
--Rebecca Solnit, author of Hope in the Dark and Orwell's Roses
Coming November 26th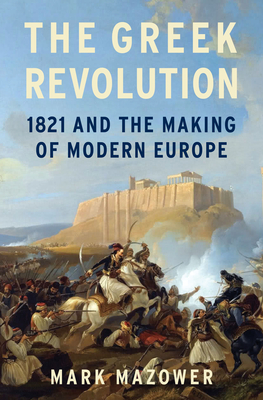 The Greek Revolution: 1821 & the Making of Modern Europe
by Mark Mazower
From Mark Mazower, the Ira D. Wallach Professor of History at Columbia University, an important new history of the Greek War of Independence--the ultimate worldwide liberal cause célèbre of the age of Byron, Europe's first nationalist uprising, and the beginning of the downward spiral of the Ottoman Empire--published in the year of its 200th anniversary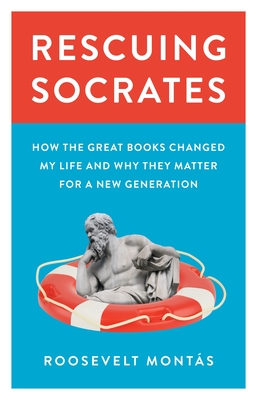 Rescuing Socrates: How the Great Books Changed My Life & Why They Matter for a New Generation
by Roosevelt Montás
Why read the Great Books? And what's so great about them, anyway? It's a question we at Book Culture hear (and ask ourselves) every Fall, as a new year of students enter Columbia University's Core Curriculum, one of America's last Great Books college programs. Here, Roosevelt Montás, who headed the department for a decade, reflects on his own experiences with Plato, Augustine, Freud & Gandhi, citing how they shaped his life and why you should invite them into yours.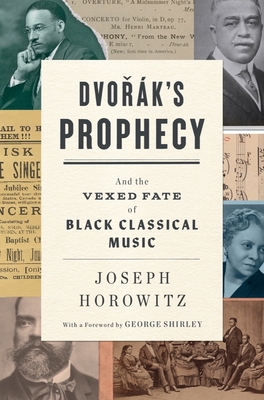 Dvorak's Prophecy: And the Vexed Fate of Black Classical Music
by Joseph Horowitz
"Dvorák's Prophecy is a passionately-argued and -written book that will stir deep and long, long overdue discussion...Horowitz is a master of the hitherto unrevealed, and he's on his best game in this book."--Dale Cockrell, author of Everybody's Doin' It: Sex, Music, and Dance in New York 1840-1917
---
NB: Some of the text on this page is sourced from publisher-provided marketing content.