Our Most Anticipated Books of May 2022
Submitted by devon on Fri, 04/15/2022 - 12:13pm
Fiction
Coming May 3rd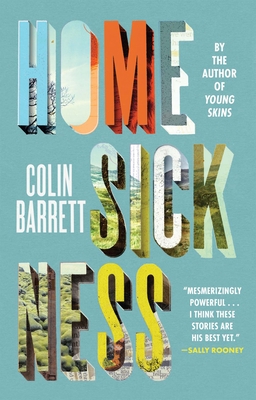 The second book from the "exact and poetic" (New York Times) author of critical smash Young Skins, winner of the Rooney Prize for Irish Literature and a National Book Foundation 5 Under 35, Homesickness  is an emotionally resonant and wonderfully wry collection that follows the lives of outcasts, misfits, and malcontents from County Mayo to Canada.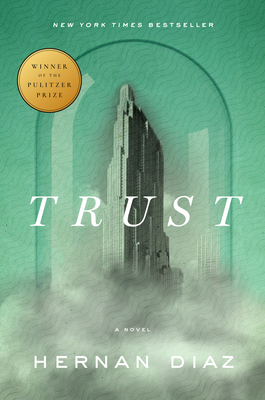 How do you tell the story of a life? In Diaz's latest novel, we are introduced to Andrew Bevel, Wall Street tycoon of the 1920s, whose life is the subject of much. Told through four interconnected but discrete segments, Trust is a metafictional puzzle-box of a novel, and a damn good read.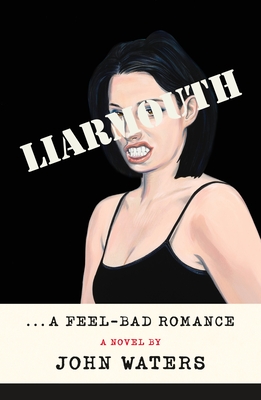 Can you believe this is John Waters's FIRST novel? Well, it is, and it's every bit as twisted as you'd expect. A hilariously filthy tale of sex, crime, and family dysfunction.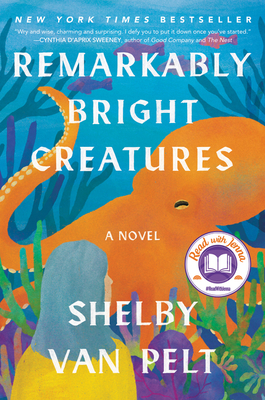 Remarkably Bright Creatures by Shelby Van Pelt
If you've ever wondered what an octopus thinks about, this is the novel for you! After the death of her husband, Tove takes a night job at an aquarium and befriends the grumpy Pacific octopus, Marcellus. Marcellus, ever the observer of humans, becomes fascinated with Tove's grief and solving the mystery of her son's disappearance at sea.
Coming May 10th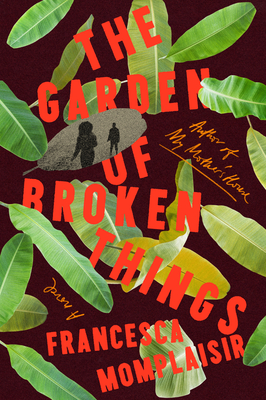 The Garden of Broken Things by Francesca Momplaisir
A novel about one family wading through the aftermath of the earthquake that devastated Haiti in 2010, from the acclaimed author who has been compared to Toni Morrison "at the height of her power" (Harper's Bazaar)--a haunting and astonishing story of restoration and disaster, motherhood, and the bonds that carry through generations.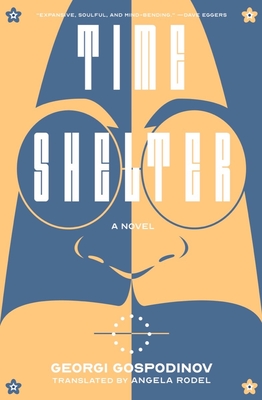 Time Shelter by Georgi Gospodinov (trans. by Angela Rodel)
"Georgi Gospodinov is unique in many ways. I've been reading him since the beginning and I know that no one can combine an intriguing concept, wonderful imagination, and perfect writing technique like he can." --Olga Tokarczuk, Nobel Prize-winning author of Drive Your Plow Over the Bones of the Dead
Coming May 17th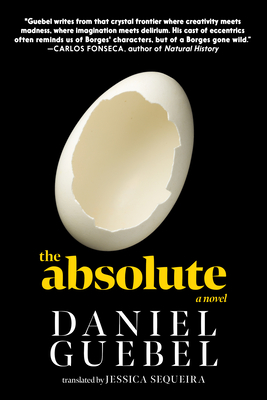 The Absolute by Daniel Guebel (trans. by Jessica Sequeira)
A provocative multigenerational exploration of creative genius, madness, and family relationships, from one of Argentina's most-celebrated authors. With the ambition and density of style of Vladimir Nabokov or Olga Tokarczuk, this is a story both profound and handled with a light touch.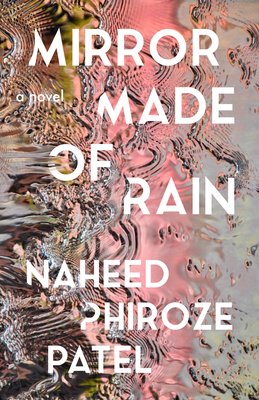 Mirror Made of Rain by Naheed Phiroze Patel
Watch out, world! Naheed Phiroze Patel is here to slay. In Mirror Made of Rain, alcoholism and family trauma collide with the rigid patriarchy of modern Indian high-society. Told with achingly beautiful prose and a razor-sharp wit, this story will rip your heart out and make you enjoy the experience.
---
Non-Fiction
Coming May 3rd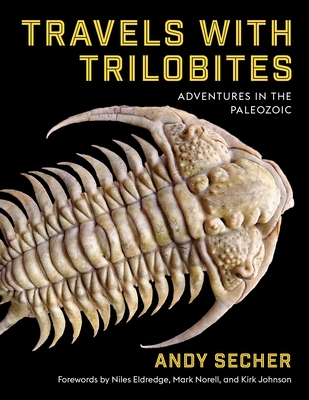 Travels with Trilobites: Adventures in the Paleozoic
by Andy Secher
It's the ~*Cambrian Explosion*~! AMNH field associate, Andy Secher, takes the reader on a journey through the 250 million years when the Earth was the Planet of the Trilobites.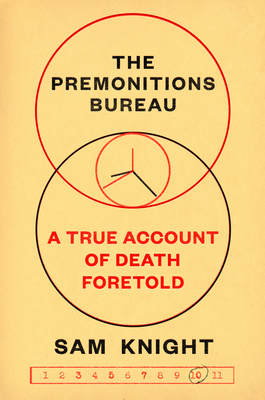 The Premonitions Bureau: A True Account of Death Foretold
by Sam Knight
"A stunning piece of work. Brimming with mystery and suffused with haunting atmosphere, The Premonitions Bureau is the tale of a team of midcentury investigators who set out to answer some of life's most imponderable questions. With calm rationality and a keen sense of pacing, Sam Knight relates the extraordinary story of this initiative to study those among us who appear to be able to predict the future--and in particular, to predict disaster. An enveloping, unsettling book, gorgeously written and profound." -- Patrick Radden Keefe, New York Times bestselling author of Say Nothing and Empire of Pain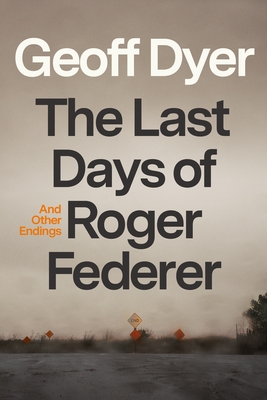 The Last Days of Roger Federer: And Other Endings
by Geoff Dyer
When artists and athletes age, what happens to their work? Does it ripen or rot? Achieve a new serenity or succumb to an escalating torment? As our bodies decay, how do we keep on? In this beguiling meditation, Geoff Dyer sets his own encounter with late middle age against the last days and last works of writers, painters, footballers, musicians, and tennis stars who've mattered to him throughout his life.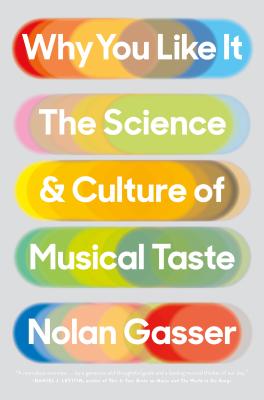 Why You Like It: The Science & Culture of Musical Taste
by Nolan Gasser
Chief architect of Pandora Radio's Music Genome Project, one of the first algorithm-based suggestion apps, explains the hows and the whys of musical taste. So, queue up your favorite jams and dive in!
Coming May 15th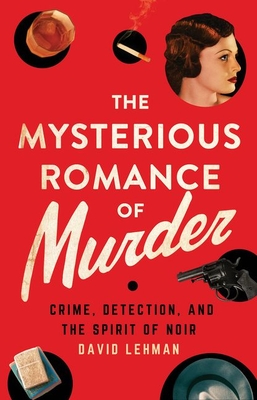 The Mysterious Romance of Murder: Crime, Detection & the Spirit of Noir
by David Lehman
Whether you like cozy mysteries or hard-boiled detectives, if you're a lover of crime fiction and film, you'll be fascinated with David Lehman's exploration of the genre. Written by a connoisseur with an uncanny feel for the language and mood of mystery, espionage, and noir, The Mysterious Romance of Murder will delight fans of the genre and newcomers alike.
Coming May 17th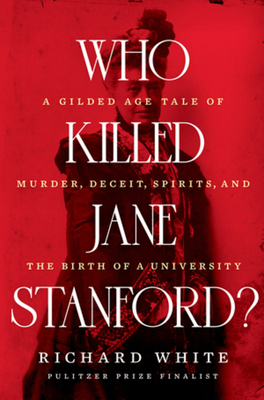 Who Killed Jane Stanford?: A Gilded-Age Tale of Murder, Deceit, Spirits & the Birth of a University
by Richard White
In 1905, Jane Stanford, co-founder of the university that bears her name, was found dead in Hawai'i, the victim--it's alleged--of strychnine poisoning. A premier historian penetrates the fog of corruption and cover-up still surrounding the murder of a Stanford University founder to establish who did it, how, and why.
Coming May 24th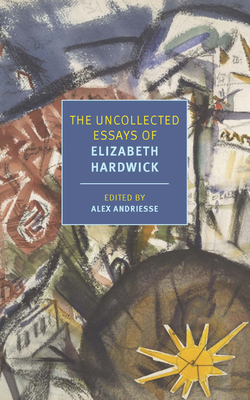 The Uncollected Essays of Elizabeth Hardwick ed. by Alex Andriesse
An instant staff favorite! Essays on music, art, pop culture, literature, and politics by the renowned essayist and observer of contemporary life, collected for the first time.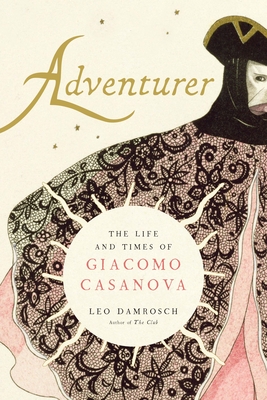 Adventurer: The Life & Times of Giacomo Casanova
by Leo Damrosch
The life of the iconic libertine Giacomo Casanova (1725-1798) has never been told in the depth it deserves. An alluring representative of the Enlightenment's shadowy underside, Casanova was an aspiring priest, an army officer, a fortune teller, a con man, a magus, a violinist, a mathematician, a Masonic master, an entrepreneur, a diplomat, a gambler, a spy--and the first to tell his own story. Here, Harvard historian Leo Damrosch draws on a wide range of contemporary resources to compile a new, engrossing biography of one of Europe's first "influencers".
Coming May 31st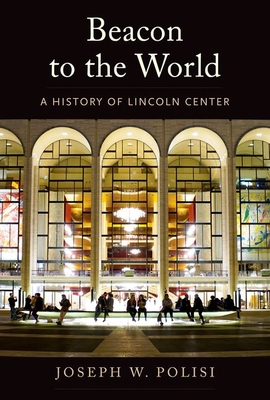 Beacon to the World: A History of Lincoln Center
by Joseph W. Polisi
In this comprehensive history of Lincoln Center for the Performing Arts, longtime Juilliard president Joseph Polisi guides us through the complex convergence of the worlds of politics, finance, and the performing arts throughout the years of the Center's history, including the roles played by Robert Moses, John D. Rockefeller 3rd, Leonard Bernstein, William Schuman, Elia Kazan, Joseph Papp, Alice Tully, Beverly Sills, and many others.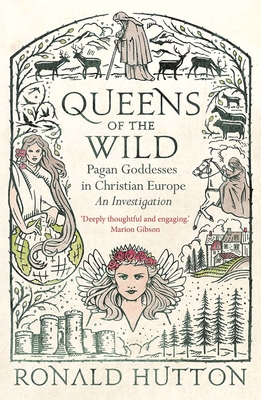 Queens of the Wild: Pagan Goddesses in Christian Europe: An Investigation
by Ronald Hutton
In this riveting account, renowned scholar Ronald Hutton explores the history of deity-like figures in Christian Europe. Drawing on anthropology, archaeology, literature, and history, Hutton shows how hags, witches, the fairy queen, and the Green Man all came to be, and how they changed over the centuries.
NB: Some of the text on this page is sourced from publisher-provided marketing content.