Summer Reading 2022: Book Culture 112th
Submitted by devon on Sun, 05/15/2022 - 10:59am
It's finally here, our favorite time of the year: summer reading season! There's just something about the warm weather that gets us excited to get lost in a good book, whether it's a classic that we're revisiting (or finally getting to!) or that new book we've been hearing so much about. Here, then, are some of the books we're looking forward to reading this summer.
Check out what our colleagues at Book Culture on Broadway, Book Culture Long Island City, and Book Culture Pittsford are reading, too!
---
Josh's Reading List
The Power Broker: Robert Moses & the Fall of New York by Robert A. Caro
It's been on this list once, possibly even twice for me. I swear I might do it! This go-round, I might purchase the hardcover edition so 1) it makes a louder bang when I set my tote down and 2) the massive book might actually stay together better than the paperback would given the amount of time a tome like this will take.
Brideshead Revisited by Evelyn Waugh
There's an insanely beautiful 75th anniversary edition of this book out and now I was reminded at how good it is. I've read it before but it's been a few years and I think it's time for another go.
My Policeman by Bethan Roberts
I'd like to say I plan on reading this before the movie featuring Harry Styles in a crazy love triangle with David Dawson and Emma Corrin. I don't think I need to say more.
Nick's Reading List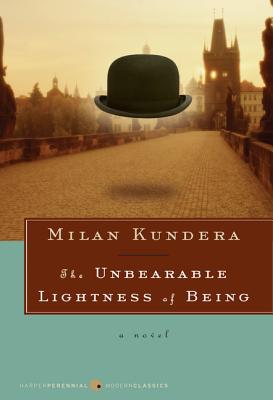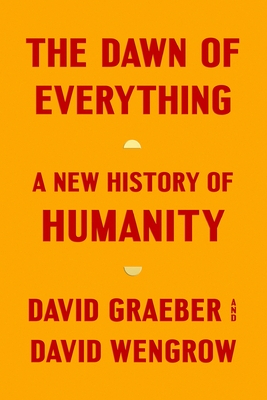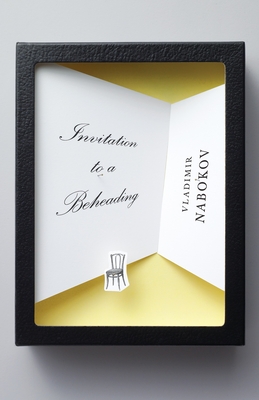 The Unbearable Lightness of Being by Milan Kundera
Recommended by a friend and I believe everyone who has ever read it. It's important to listen to that kind of stuff.
The Dawn of Everything: A New History of Humanity by David Graeber & David Wengrow
I've heard that Graeber takes a shot at Yuval Noah Harari in this book. As a devout Harari stan, I feel obligated to search out some fair criticism of him.
Invitation to a Beheading by Vladimir Nabokov
The plot blurb sounds directly up my alley. Being sentenced to death for "gnostical turpitude," an invented crime? Aren't they all made up anyway? Absurdity at its finest by one of my favorite authors.
Cara's Reading List
The Best of World SF Vol. 1 ed. by Lavie Tidhar
Every vacation I try to tackle something monstrously large and dripping with sci-fi or fantasy escapism. This compendium of scifi stories from around the world promises to debunk the myth of scifi as white, male, and American, while simultaneously fulfilling my vacay needs.
Constructing a Nervous System by Margo Jefferson
When I first perused a copy of this memoir, it fell open to the line "Remember: Memoir is your present negotiating with versions of your past for a future you're willing to show up in." Wow. I've long admired Margo Jefferson as a person, and I'm looking forward this summer to admiring her writing as well.
Linea Nigra: An Essay on Pregnancy & Earthquakes by Jazmina Barrera
I picked up an advance copy of this book last winter and devoured the first 10 pages, then got distracted by the onslaught of life. Once the slow summer days finally hit, I want to submerge myself again in Barrera's lucid, deft explorations of life.
Zofia's Reading List
Happy Hour by Marlowe Granados
All the people I know who read and loved this book are people whose bookish opinions I greatly respect-- not much more I need to get me to want to read something. Also, my mom read it and said it reminded her of her London days and escapades, so I must see what all that's about (and hope I don't regret it).
Sontag: Her Like & Work by Benjamin Moser
I've found myself on a long-time-coming Sontag kick lately, and have read enough of her work that now I want to read work about her. And more of her work.
Nine Nasty Words by John McWhorter
This book seems like the type to draw you in with questions you hadn't even thought to ask. Language is always a fun topic to get the gears in my head moving, especially on lazy hazy summer dayz, so I can't wait to crack into this!
Cody's Reading List
Point to Point Navigation by Gore Vidal
Am I going to read this book because Tennessee Williams appears on like ten of the pages? Perhaps. But I've also been meaning to read Myra Breckinridge and The City and the Pillar so it may be a Hot Gore Summer!
Alive at the End of the World by Saeed Jones
Prelude to Bruise is so important to me, so when I heard another poetry collection was coming out I was all agog. And I was lucky enough to get an advanced copy of Alive at the End of the World and cannot wait to tuck in!
Virology: Essays for the Living, the Dead & the Small Things in Between by Joseph Osmundson
Osmundson is an amazing writer (check out his Inside Out if you haven't already!) and his framing of the COVID-19 pandemic and its relationship to HIV/AIDs is a vital resource. I have turned to his articles and twitter threads countless times over the past few years when I needed help navigating these issues, and greatly appreciate having Virology to turn to.
Kyle's Reading List
Human Acts by Han Kang
I cannot explain why after absolutely loving The Vegetarian and the White Book I never picked this one up. Her writing about art and violence and grief strikes an intoxicating balance of the surreal and, dare I say, the human.
The Letters of Vincent Van Gogh
I love letters and the way they inform the work and context of some of my favorite artists and writers. For how much I talk a big game about being a Van Gogh superfan I haven't engaged much with his personal voice.
Imperial Bedrooms by Bret Easton Ellis
Gonna armchair travel to LA with my problematic fave this summer. Something about Bret's hyper-privileged yet nihilistic characters and spaces leaves me a little more content with life.
Erica's Reading List
Siren Queen by Nghi Vo
The gentle magic and demonic fantasy of Vo's 2021 novel The Chosen and the Beautiful has been lingering with me for months now, and I can't wait to dive into her new novel which appears, to me at least, to be heavily influenced by the life of ICON/my personal hero Anna May Wong.
Keeping It Unreal: Black Queer Fantasy & Superhero Comics by Darieck Scott
I immediately threw this book on my TBR pile after reading the introduction. Just check out the back cover blurb: "Though comic books are often derided as naive and childish, these larger-than-life superheroes and their fandoms demonstrate how this genre can serve as the catalyst for engaging the black radical imagination... Reading new life into Afrofuturist traditions and fantasy genres, Darieck Scott seeks to rescue the role of fantasy and the fantastic to challenge, revoke, and expand our assumptions about what is normal, real, and markedly human."
Once & Forever: The Tales of Kenji Miyazawa trans. by John Bester
This collection of short stories by the Taishō period novelist and poet Kenji Miyazawa brilliantly combines my 2022 goals of finally reading an NYRB book and diving deeper into Japanese folklore. Like so many great writers, he lived a short life, and didn't get to see his career enjoy a posthumous boom, with many of his stories and characters being adapted as beloved anime from the 1980s to now.
Molly's Reading List
Slipping by Mohamed Kheir
This book has been in my staff pile ever since it came out. Novels with dreamscape logic never fail to bore me. Excited to see how this one turns out - and I'm excited to see more of this Author's work translated into English. We love a poet-novelist.
Purgatorio trans. by Mary Jo Bang
I'm currently reading her translation of the Inferno, so part two was the obvious choice for my summer reading list. Also 'Heading over waters getting better all the time' bold to begin this translation with a Beatles reference, but I'm absolutely here for it.
The Unwritten Book by Samantha Hunt
One of my favorite parts about summer is that it's the season before fall. What better way to celebrate the upcoming season than by reading a book about all things haunting. Maggie Nelson gave this book her seal of approval and that's good enough for me.