Our Most Anticipated Books for June 2022
Submitted by devon on Tue, 05/24/2022 - 9:28am
Fiction
Coming June 7th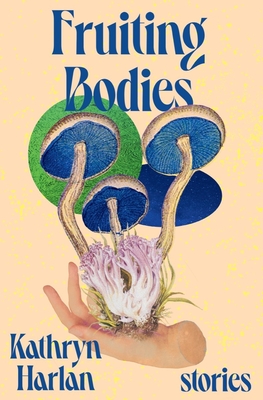 Fruiting Bodies: Stories by Kathryn Harlan
Kathryn Harlan's debut story collection is a queer kaleidoscope of feral, feminist frolic. These gothic tales that are sure to delight readers of Her Body and Other Parties and people who identify with the Emily Bronte quote "I wish I were a girl again, half savage and hardy, and free".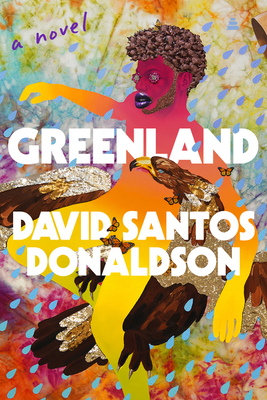 Greenland by David Santos Donaldson
A dazzling, debut novel-within-a-novel in the vein of The Prophets and Memorial, about a young author writing about the secret love affair between E.M. Forster and Mohammed el Adl—in which Mohammed's story collides with his own, blending fact and fiction.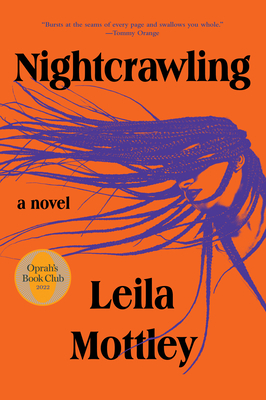 Nightcrawling by Leila Mottley
"The writing in Leila Mottley's Nightcrawling erupts and flows like lava, makes hot bright an Oakland that runs the city's uncontrollable brilliance, its destructive and generative veins the same, Mottley's energetic writing here too, bursts at the seams of every page, pushing you deeper into a story you can't help but continue swallowing, stay thirsty for, while it swallows you whole." —Tommy Orange, author of There There
Coming June 14th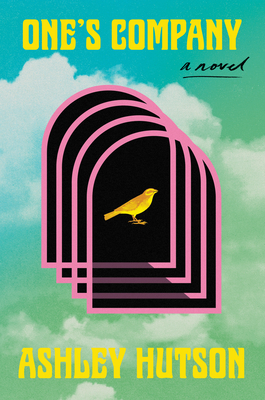 One's Company by Ashley Hutson
When aloof convenience store worker Bonnie Lincoln wins the lottery, she knows exactly what she wants to do with it. Recreate the entire set of Three's Company, down to the very last oh-so-retro detail, and live there alone. Forever. Ashley Huston's novel is a gripping, bizarre journey. One that will have you crying with laughter one minute and crying in anguish the next. Perfect for readers of Ottessa Moshfegh and Mona Awad.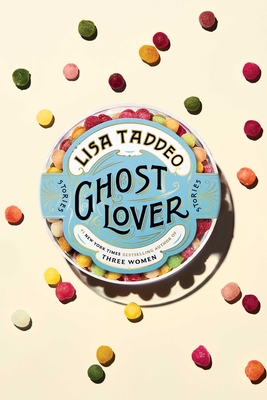 Ghost Lover: Stories by Lisa Taddeo
"Lisa Taddeo has so far explored female rage and female desire in a novel
Animal
and a non fiction book called
Three Women
. This time she's coming back with a book of short stories that are said to be fearless and ferocious . I already know I'll love it."
—
Alina
at LIC
Coming June 21st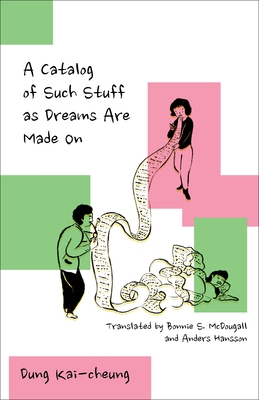 A Catalog of Such Stuff as Dreams Are Made on
by Dung Kai-cheung (trans. by Bonnie S. McDougall & Anders Hansson)
Dung Kai-cheung's A Catalog of Such Stuff as Dreams Are Made On is a playful and imaginative glimpse into the consumerist dreamscape of late-nineties Hong Kong. First published in 1999, it comprises ninety-nine sketches of life just after the handover of the former British colony to China. Each of these stories in miniature begins from a piece of ephemera, usually consumer products or pop culture phenomena, and develops alternately comic and poignant snapshots of urban life.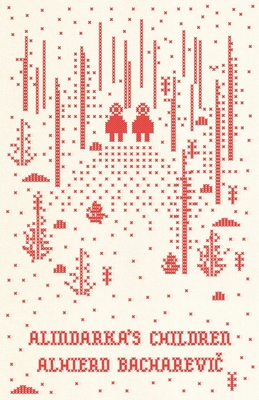 Alindarka's Children by Alhierd Bacharevic (trans. by Jim Dingley & Petra Reid)
In a camp in the woods, children are forced to forget their mother tongue. Hansel & Gretel get a modern dystopic makeover in this, the first novel by beloved Belarusian author Alhierd Bacharevic to appear in English. A manifesto for the survival of the Belarusian language and soul, Alindarka's Children is also a feat of translation. Winner of the English Pen Award, the novel has been brilliantly rendered into English (from the Russian) and Scots (from the Belarusian): both Belarusian and Scots are on the UNESCO Atlas of Endangered Languages.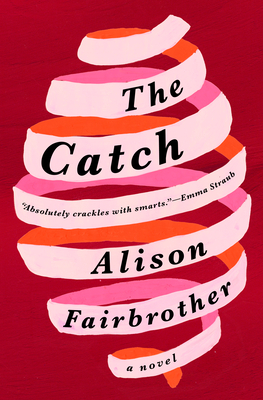 The Catch by Alison Fairbrother
In this wonderful, wholly absorbing family drama with a mystery at its beating heart, Alison Fairbrother asks, What are we owed by the people we love? The answers she provides are funny, sad, complex, and always surprising. I loved this book and you will too."—Meg Wolitzer, author of The Female Persuasion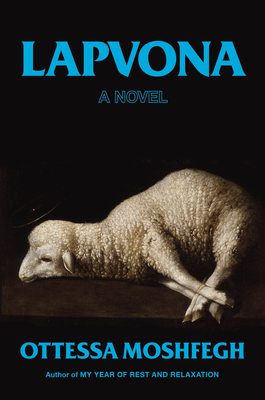 !!! NEW OTTESSA MOSHFEGH !!! THIS IS NOT A DRILL, PEOPLE!
You can always count on Ottessa to bring on the weirdness, and this one - reportedly - is her weirdest one yet.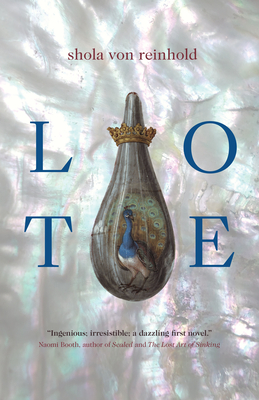 Solitary Mathilda has long harbored a conflicted enchantment bordering on rapture with the "Bright Young Things," the Bloomsbury Group, and their contemporaries of the '20s and '30s. After discovering a photograph of the forgotten Black modernist poet Hermia Druitt, who ran in the same circles as the Bright Young Things, Mathilda becomes transfixed and resolves to learn as much as she can about the mysterious figure. A wonderful novel about the rewards--and the dangers--of researching untold histories.
Coming June 28th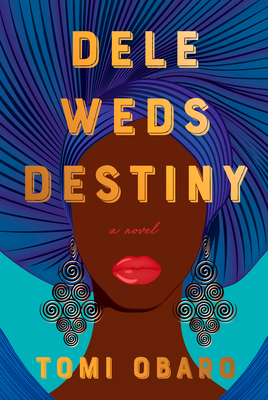 Dele Weds Destiny by Tomi Obaro
"Tomi Obaro has a true gift for honoring the details that illuminate our most human tensions ... Dele Weds Destiny is a black diamond of a debut." —Saeed Jones, author of How We Fight for Our Lives
---
Non-Fiction
Coming June 7th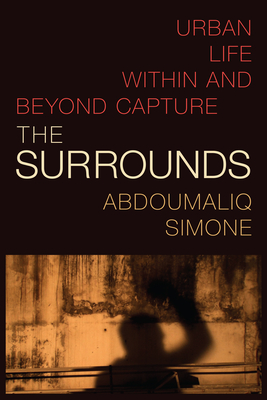 The Surrounds: Urban Life within & beyond Capture
by Abdoumaliq Simone
In The Surrounds renowned urbanist AbdouMaliq Simone offers a new theorization of the interface of the urban and the political. Working at the intersection of Black studies, urban theory, and decolonial and Islamic thought, Simone centers the surrounds-those urban spaces beyond control and capture that exist as a locus of rebellion and invention.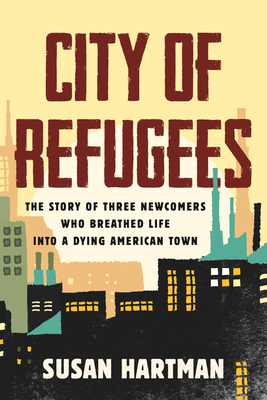 Ciry of Refugees: The Story of Three Newcomers who Breathed Life into a Dying American Town
by Susan Hartman
"What a wonderful book! In this remarkably nuanced portrait of three refugees, Susan Hartman manages a skillful end run around the topic's usual politicized discourse. Instead, she concentrates on her subjects' current and past experiences, including religious persecutions, wars, physical danger, and their ambitions, confusions, joys, and fears."
—Lis Harris, author of In Jerusalem: Three Generations of an Israeli Family and a Palestinian Family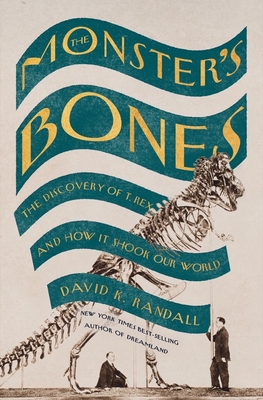 Monster's Bones: The Discovery of the T. Rex & How It Shook Our World
by David K. Randall
"DINOSAURS! I confess I have never gotten over my childhood obsession with dinosaurs. Probably the only thing more interesting than the dinos themselves is the history of paleonology and the cut-throat world of fossil hunters. The T. Rex is the undisputed champion of the dinosaur world and you cannot change my mind." —Devon D.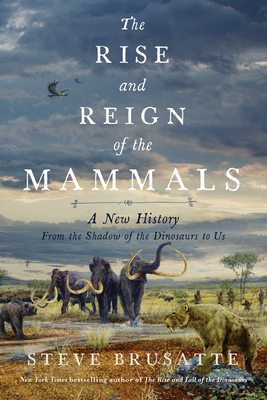 The Rise & Reign of the Mammals: A New History from the Shadow of the Dinosaurs to Us
by Steve Brusatte
Did we say 'dinosaurs'? Forget them. Steve Brusatte, author of The Rise and Fall of the Dinosaurs is back to tell us what happened next. In his new book, equally as devourable as his last, Brusatte traces the proliferation of mammals that began with the death of the dinosaurs and continues to this day.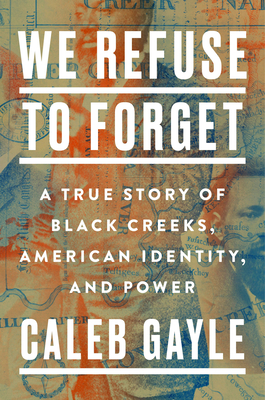 We Refuse to Forget: A True Story of Black Creeks, American Identity & Power
by Caleb Gayle
In We Refuse to Forget, award-winning journalist Caleb Gayle tells the extraordinary story of the Creek Nation, a Native tribe that two centuries ago both owned slaves and accepted Black people as full citizens. An eye-opening account that challenges our preconceptions of identity as it shines new light on the long shadows of white supremacy and marginalization that continue to hamper progress for Black Americans.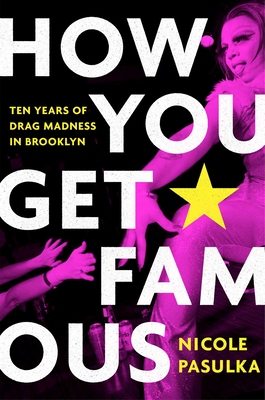 How You Get Famous: Ten Years of Drag Madness in Brooklyn
by Nicole Pasulka
Journalist Nicole Pasulka joyfully documents the rebirth of the New York drag scene, following a group of iconoclastic performers with undeniable charisma, talent, and a hell of a lot to prove. Just in time for Pride, so get your singles out and show some love!
Coming June 14th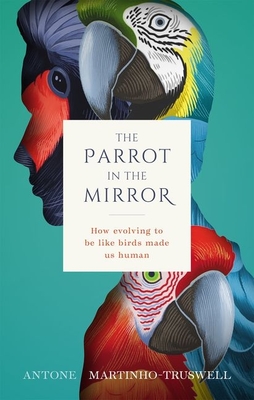 The Parrot in the Mirror: How Evolving to Be like Birds Made Us Human
by Antone Martinho-Truswell
We humans are not like other mammals. We look like them, but we don't act like them. In fact, many of our defining human traits: our longevity, intelligence, monogamy and childrearing, and learning and language, all deep parts of what it means to be human, are far more similar to birds than to our
fellow mammals. So what does this all mean? What can parrots teach us about being human? Behavioral ecologist Martinho-Truswell breaks it down for us.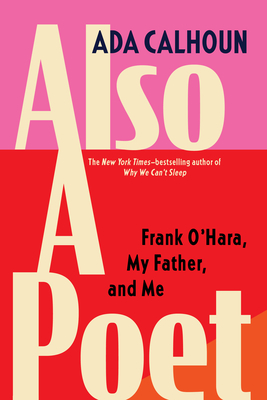 Also a Poet: Frank O'Hara, My Father & Me
by Ada Calhoun
A staggering memoir from New York Times-bestselling author Ada Calhoun tracing her fraught relationship with her father and their shared obsession with a great poet. In reckoning with her unique heritage, as well as providing new insights into the life of one of our most important poets, Calhoun offers a brave and hopeful meditation on parents and children, artistic ambition, and the complexities of what we leave behind.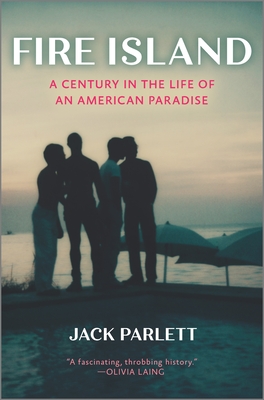 Fire Island: A Century in the Life of an American Paradise
by Jack Parlett
A groundbreaking account of New York's Fire Island, chronicling its influence on art, literature, culture and queer liberation over the past century. Together, figures as divergent as Walt Whitman, Oscar Wilde, James Baldwin, Carson McCullers, Frank O'Hara, Patricia Highsmith and Jeremy O. Harris tell the story of a queer space in constant evolution.
Coming June 21st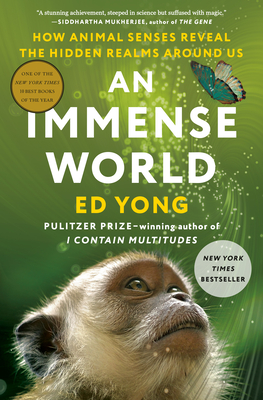 An Immense World: How Animal Sense Reveal the Hidden Realms around Us
by Ed Yong
"There is almost no writer I admire as much as I do Ed Yong. He's an extraordinary reporter and a writer of such grace that his work seems effortless. An Immense World is a journal of discovery and animal magic, and a sensory exploration that is a joy to read."—Susan Orlean, author of On Animals
Coming June 28th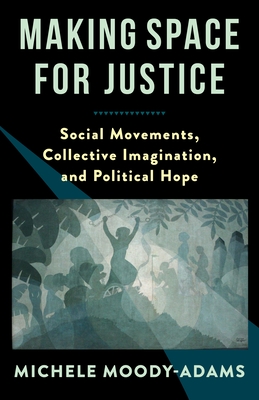 Making Space for Justice: Social Movements, Collective Imagination & Political Hope
by Michele Moody-Adams
From nineteenth-century abolitionism to Black Lives Matter today, progressive social movements have been at the forefront of social change. Yet it is seldom recognized that such movements have not only engaged in political action but also posed crucial philosophical questions about the meaning of justice and about how the demands of justice can be met.
NB: Some of the text on this page is sourced from publisher-provided marketing content.
Recent blog posts