Our Most Anticipated Books for July 2022
Submitted by devon on Mon, 06/27/2022 - 10:55am
Fiction
Coming July 5th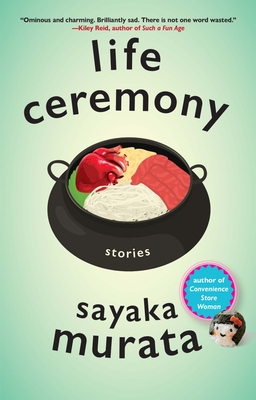 Life Ceremony: Stories by Sayaka Murata (trans. by Ginny Tapley Takemori)
Sayaka Murata is back again, this time with her first collection of short stories translated into English. In these twelve stories, Murata mixes an unusual cocktail of humor and horror to portray both the loners and outcasts as well as turning the norms and traditions of society on their head to better question them.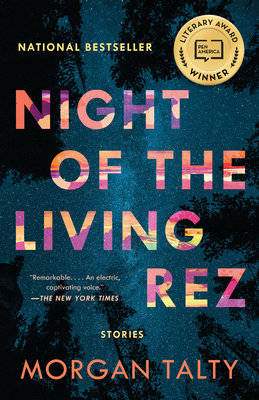 Night of the Living Rez by Morgan Talty
"There is so much brutal, raw, and beautiful power in these stories. Reading this book, I literally laughed and cried." —Tommy Orange, author of There There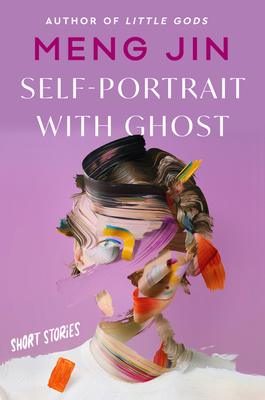 Self-Portrait with Ghost by Meng Jin
From the acclaimed author of Little Gods, whose "gift merges science, politics and art: the kind of audacity our world needs now" (Gina Apostol), comes an immersive and electrifying story collection that explores self-construction, female resilience, and migrations both literal and transformative.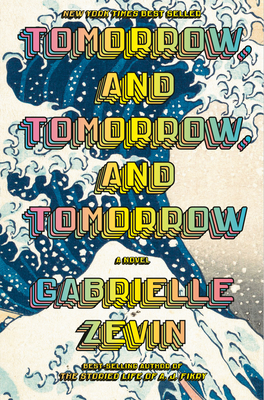 Tomorrow, and Tomorrow, and Tomorrow by Gabrielle Zevin
A new novel by the best-selling author of The Storied Life of A. J. Fikry! "Utterly brilliant. In this sweeping, gorgeously written novel, Gabrielle Zevin charts the beauty, tenacity, and fragility of human love and creativity. Tomorrow, and Tomorrow, and Tomorrow is one of the best books I've ever read." —John Green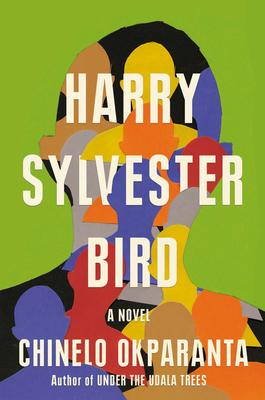 Harry Sylvester Bird by Chinelo Okparanta
From the award-winning author of Under the Udala Trees and Happiness, Like Water comes a brilliant, provocative, up-to-the-minute satirical novel about a young white man's education and miseducation in contemporary America.
Coming July 12th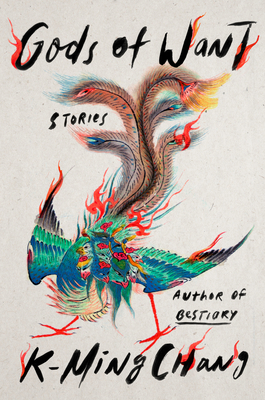 "Wise, energetic, funny, and wild, Gods of Want displays a boundless imagination anchored by the weight of ancestors and history."—Kali Fajardo-Anstine, author of Sabrina & Corina and Woman of Light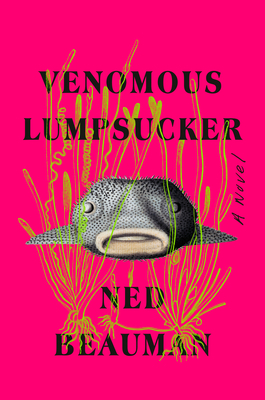 Venomous Lumpsucker by Ned Beauman
A title for the ages, if we're being honest. A dark and witty story of environmental collapse and runaway capitalism from the Booker-listed author of The Teleportation Accident.
Coming July 19th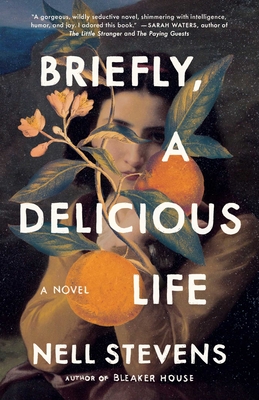 Briefly, a Delivious Life by Nell Stevens
Wow! A ghost story within a love story within a historical fiction, Briefly, A Delicious Life is a beautiful, moving debut novel. In 1473, fourteen-year-old Blanca dies in a hilltop monastery in Mallorca. Nearly four hundred years later, when George Sand, her two children, and her lover Frederic Chopin arrive in the village, Blanca is still there: a spirited, funny, righteous ghost, she's been hanging around the monastery since her accidental death, spying on the monks and the townspeople and keeping track of her descendants.
Coming July 26th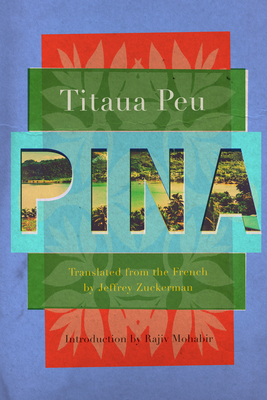 Pina by Titaua Peu (trans. by Jeffrey Zuckerman)
From award-winning Tahitian author Titaua Peu comes Pina, a devastating novel about a family torn apart by secrets and the legacy of colonialism, held together by nine-year-old Pina, a girl shouldering the immeasurable weight of her family's traumas.
---
Non-Fiction
Coming July 5th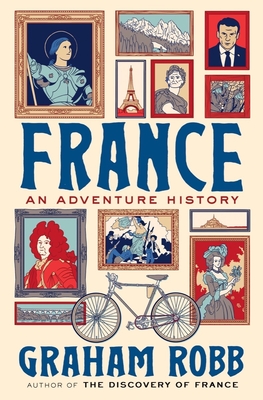 France: An Adventure History
by Graham Robb
Beginning with the Roman army's first recorded encounter with the Gauls and ending in the era of Emmanuel Macron, France takes readers on an endlessly entertaining journey through French history. Frequently hilarious, always surprising, Graham Robb's France combines the stylistic versatility of a novelist with the deep understanding of a scholar.
Coming July 12th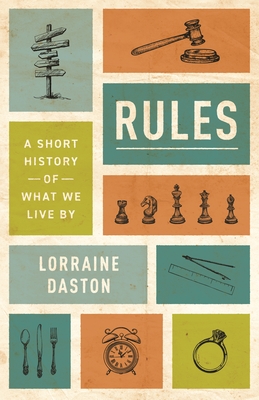 Rules: A Short History of What We Live By
by Lorraine Daston
Rules are everywhere in society: unwritten rules, social rules, the rule of law, rules of the game. Historian and scholar Lorraine Daston examines the whole of Western culture in search of the origins of rules, regulations and the like.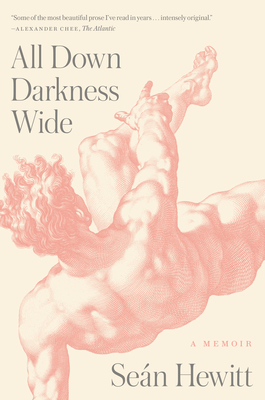 All Down Darkness Wide: A Memoir
by Seán Hewitt
"I love this book. I didn't know I needed to read a memoir that was equal parts ghost story and love story, or maybe, a story where love and want of love haunts as much as it comforts, but I did need it. Seán Hewitt has achieved dazzling brilliance with All Down Darkness Wide. And if you haven't read his book of poetry, Tongues of Fire, you simply must." - Cody's staff picks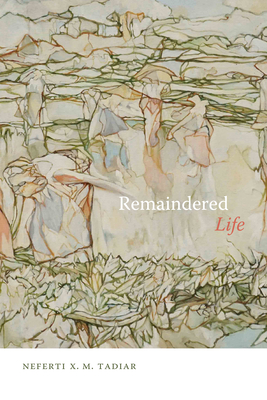 Remaindered Life by Neferti X. M. Tadiar
In Remaindered Life Neferti X. M. Tadiar offers a new conceptual vocabulary and framework for rethinking the dynamics of a global capitalism maintained through permanent imperial war. Tracking how contemporary capitalist accumulation depends on producing life-times of disposability, Tadiar focuses on what she terms remaindered life--practices of living that exceed the distinction between life worth living and life worth expending.
Coming July 19th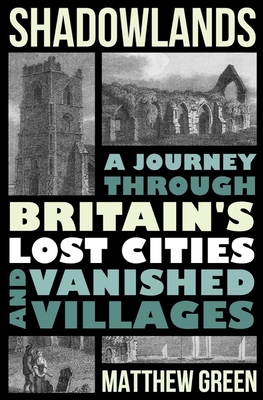 Shadowlands: A Journey through Britain's Lost Cities & Vanished Villages
by Matthew Green
Shadowlands is a history of places that aren't. Peering through the cracks of history, we find Dunwich, a medieval city plunged off a cliff by sea storms; the abandoned village of Wharram Percy, wiped out by the Black Death; the lost city of Trellech unearthed by moles in 2002; and a Norfolk village zombified by the military and turned into a Nazi, Soviet, and Afghan village for training.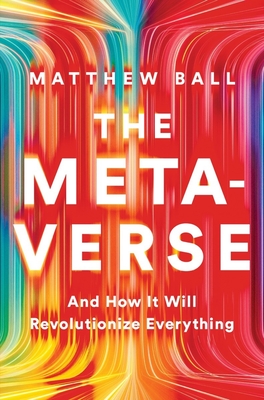 The Metaverse and How It Will Revolutionize Everything
by Matthew Ball
I have no idea what the Metaverse is, but if anyone can help me out, it's Matthew Ball. From the leading theorist of the Metaverse comes the definitive account of the next internet: what the Metaverse is, what it will take to build it, and what it means for all of us.
Coming July 26th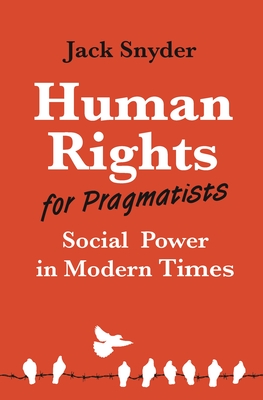 Human Rights for Pragmatists: Social Power in Modern Times
by Jack Snyder
Constructively turning the mainstream framework of human rights advocacy on its head, Human Rights for Pragmatists offers tangible steps that all advocates can take to move the rights project forward.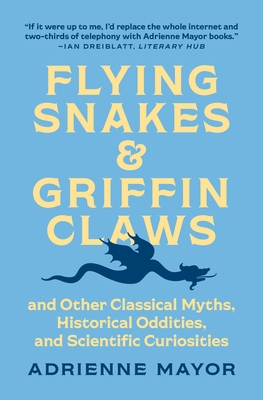 Flying Snakes & Griffin Claws & Other Classical Myths, Historical Oddities & Scientific Curiosities
by Adrienne Mayor
Adrienne Mayor is renowned for exploring the borders of history, science, archaeology, anthropology, and popular knowledge to find historical realities and scientific insights--glimmering, long-buried nuggets of truth--embedded in myth, legends, and folklore. Combing through ancient texts and obscure sources, she has spent decades prospecting for intriguing wonders and marvels, historical mysteries, diverting anecdotes, and hidden gems from ancient, medieval, and modern times.
NB: Some of the text on this page is sourced from publisher-provided marketing content.