Our Most Anticipated Books of September 2022
Submitted by devon on Tue, 08/23/2022 - 9:11am
Coming September 6th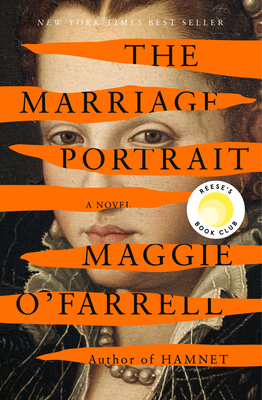 The Marriage Portrait by Maggie O'Farrell
The author of Hamnet—New York Times best seller and National Book Critics Circle Award winner—brings the world of Renaissance Italy to jewel-bright life in this unforgettable fictional portrait of the captivating young duchess Lucrezia de' Medici as she makes her way in a troubled court.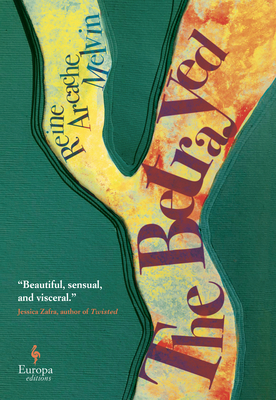 The Betrayed by Reine Arcache Melvin
Set during a time of political upheaval and civil unrest, The Betrayed tells a sensual and sprawling story about two sisters who love the same man. Passionately told, and portraying a Philippines rarely seen in fiction, Reine Archache Melvin's American debut is a gripping, sensual story that readers will not soon forget.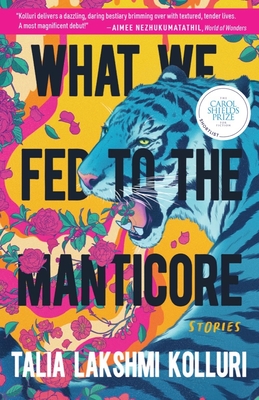 What We Fed to the Manticore by Talia Lakshmi Kolluri
While the title alone was enough to grab me, what really got me pumped for What We Fed to the Manticore is the concept; in each of these nine stories, animals take the narrative focus. From vultures on a Central Asian steppe, to a pigeon in Dehli, Kolluri's stories are vivid, moving portraits of conciousnesses and hearts at once so distant from ourselves, and yet, so familiar.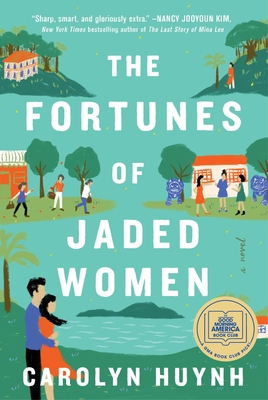 The Fortunes of Jaded Women by Carolyn Huynh
Everyone in Orange County's Little Saigon knew that the Duong sisters were cursed.
So begins Carolyn Huynh's beautiful, hilarious, moving novel. Hexed by a witch generations ago, Mai Nguyen and her maternal relatives have never been lucky in love. Now, with the help ofAuntie Hua, her trusted psychic in Hawaii, her two sisters and three daughters, Mai is determined to face the past, break free, and find happiness.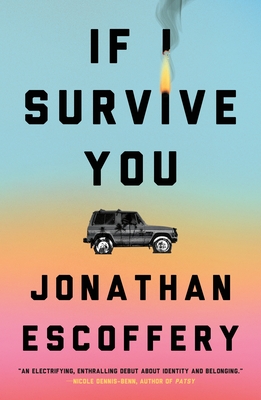 If I Survive You by Jonathan Escoffery
"If I Survive You is a collection of brilliant wit, real heart, and electric humor. Jonathan Escoffery masterfully mines from his life and emerges, in this debut, as a talent not to be ignored." —Nana Kwame Adjei-Brenyah, author of Friday Black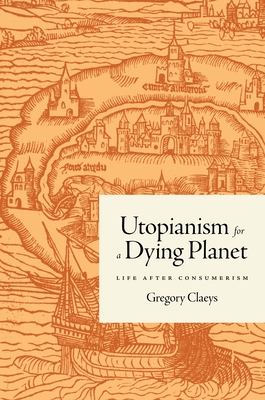 Utopianism for a Dying Planet: Life after Consumerism by Gregory Claeys
When was the last time you imagined a perfect world? A place free of suffering, misery, or want? Rather than being mired in cynicism or distracted by incremental solutions to global climate crisis, Gregory Claeys calls for us to think of that perfect world so that we might make it real. An urgent and comprehensive search for antidotes to our planet's destruction, Utopianism for a Dying Planet asks for a revival of utopian ideas, not as an escape from reality, but as a powerful means of changing it.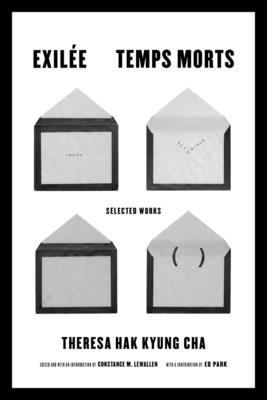 Exilée & Temps Morts: Selected Works by Theresa Hak Kyung Cha
In her radical exploration of cultural and personal identity, the writer and artist Theresa Hak Kyung Cha sought "the roots of language before it is born on the tip of the tongue." Her first book, the highly original postmodern text Dictee, is now an internationally studied work of autobiography. This volume, spanning the period between 1976 and 1982, brings together Cha's previously uncollected writings and text-based pieces with images. Exilee and Temps Morts are two related poem sequences that explore themes of language, memory, displacement, and alienation—issues that continue to resonate with artists today. Back in print with a new cover, this stunning selection of Cha's works gives readers a fuller view of a major figure in late twentieth-century art.
Coming September 13th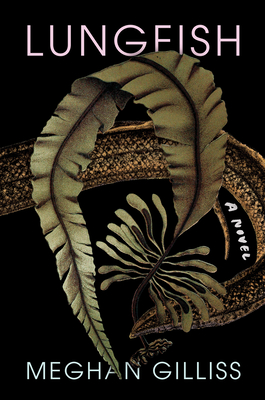 Squatting in her grandmother's long-abandoned home off the coast of Maine, Tuck, a struggling young mother, scrapes a living off the land. Longlisted for The Center for Fiction 2022 First Novel Prize, Meghan Gilliss's debut is a brilliant and heartbreaking novel about addiction, doubt, marriage, motherhood, and learning to see in the dark.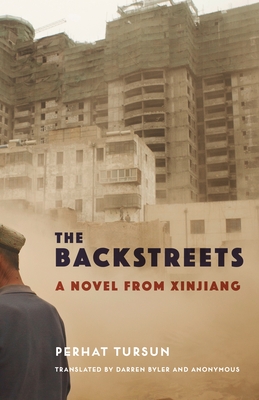 The Backstreets by Perhat Tursun (trans. by Darren Byler & Anonymous)
The Backstreets is an astonishing novel by a preeminent contemporary Uyghur author who was disappeared by the Chinese state. It follows an unnamed Uyghur man who comes to the impenetrable Chinese capital of Xinjiang after finding a temporary job in a government office.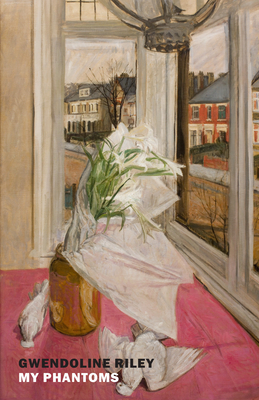 My Phantoms by Gwendoline Riley
Bridget, a sensible and sensitive academic in her forties, has never understood her mother, Helen. Unlike Bridget, Helen has always been extroverted to a fault, seeking intimacy in all the wrong places. In Gwendoline Riley's latest novel, mother and daughter grapple with the phantoms of the past and revaluate their fragmented relationship.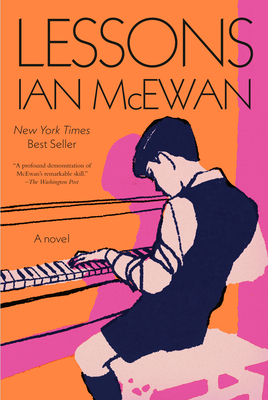 From the best-selling author of Atonement and Saturday comes the epic and intimate story of one man's life across generations and historical upheavals. From the Suez Crisis to the Cuban Missile Crisis, the fall of the Berlin Wall to the current pandemic, Roland Baines sometimes rides with the tide of history, but more often struggles against it.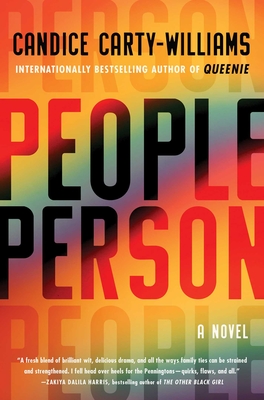 People Person by Candice Carty-Williams
"People Person is a triumph. I was so moved by this tender, often humorous, portrait of these five siblings, their burgeoning relationships and all their complexities. I loved every one of these beautifully rendered characters and I'm sure the world will too. I couldn't put it down." —Caleb Nelson, author of Open Water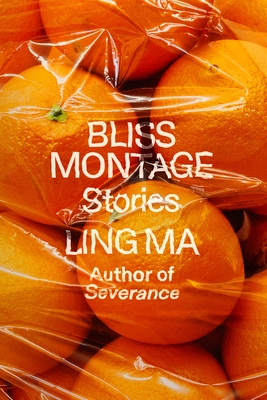 If you haven't read Ling Ma's Severence already, a) what's wrong with you and b) now you have the chance to ease yourself into Ma's marvelously weird writing with this collection of stories. In Bliss Montage, Ling Ma brings us eight wildly different tales of people making their way through the madness and reality of our collective delusions: love and loneliness, connection and possession, friendship, motherhood, the idea of home. A woman lives in a house with all her ex-boyfriends. A toxic friendship grows up around a drug that makes you invisible. An ancient ritual might heal you of anything—if you bury yourself alive.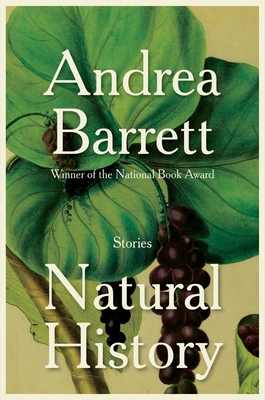 Natural History by Andrea Barrett
A masterful new collection of interconnected stories, from the renowned National Book Award–winning author. Told with Barrett's characteristic elegance, passion for science, and wonderful eye for the natural world, the psychologically astute and moving stories gathered in this collection evoke the ways women's lives and expectations—in families, in work, and in love—have shifted across a century and more. Building upon one another, these tales brilliantly culminate to reveal how the smallest events of the past can have large reverberations across the generations, and how potent, wondrous, and strange the relationship between history and memory can be.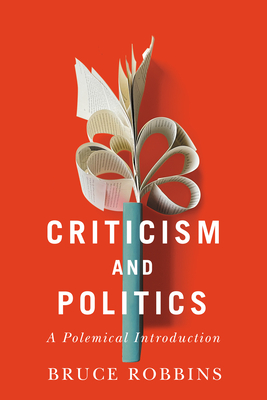 Criticism & Politics: A Polemical Introduction by Bruce Robbins
What is criticism for? Re-examining theorists from Matthew Arnold to Walter Benjamin, Bruce Robbins' new work explores the animating contradictions that have long propelled literary studies: between pronouncing judgment and engaging in philosophical critique, between democracy and expertise, between political commitment and aesthetic autonomy.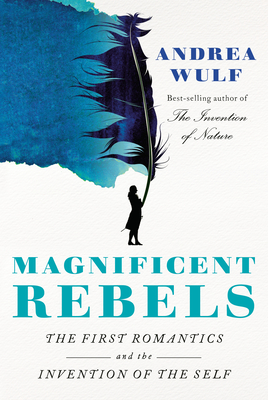 Magnificent Revels: The First Romantics & the Invention of the Self
by Abdrea Wulf
From the best-selling author of The Invention of Nature comes an exhilarating story about a remarkable group of young rebels—poets, novelists, philosophers—who, through their epic quarrels, passionate love stories, heartbreaking grief, and radical ideas launched Romanticism onto the world stage, inspiring some of the greatest thinkers of the time.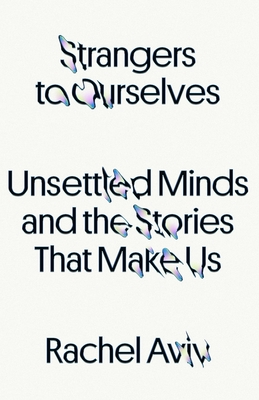 Strangers to Ourselves: Unsettled Minds & the Stories that Make Us
by Rachel Aviv
Where is the line between diagnosis and identity? New Yorker writer Rachel Aviv's Strangers to Ourselves is a fascinating, empathetic case study of people people who have come up against the limits of psychiatric explanations for who they are. A compassionate, intriguing investigation of personhood, Strangers to Ourselves is not to be missed!
Coming September 20th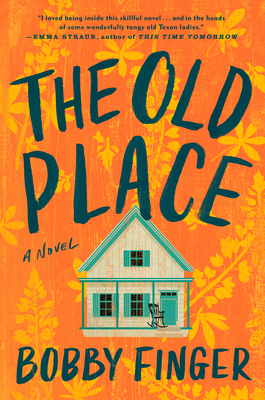 "I loved being inside this skillful novel—at the planning parties for church fundraisers, learning to drive with a can of beer in the cupholder, and in the heads of some wonderfully tangy old Texan ladies. Bobby Finger has built a rich world in The Old Place, and I will think of it every time I make toast." —Emma Straub, author of All Adults Here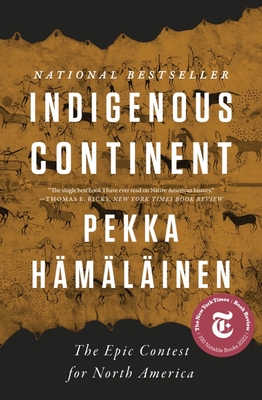 Indigenous Continent: The Epic Contest for North America
by Pekka Hämäläinen
Pekka Hämäläinen, historian and author of the Bancroft Prize winning Lakota America, is back with another book poised to flip American history on its head--at least, the way you probably learned it. Rather than the steady build up of a colonial power with a few, scattered Indigenous cultures, Hämäläinen shows the North American continent as home to powerful Indigenous Nations, whose sovereignty continues.
Coming September 27th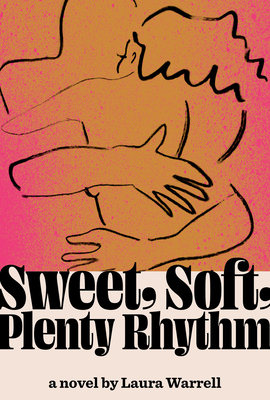 Sweet, Soft, Plenty Rhythm by Laura Warrell
"In an exceptional debut, Warrell turns love, or at least the love life of musician Circus Palmer into the proverbial jazz club: dark and sexy, freeing and frightening, ecstatic and lonely. This story is an example of how love, in all of its polyrhythms, can sometimes sound like song, and other times like noise. And this book is an example of how a great story can become a bass drum, kicking and thumping in your belly far after it's over. A modern masterpiece." —Jason Reynolds, author of Look Both Ways
Combat Trauma: Imaginaries of War & Citizenship in post-9/11 America
by Nadia Abu El-Haj
Across the political spectrum the language of soldier trauma is used to discuss American warfare, producing a narrative in which traumatized soldiers are the only acknowledged casualties of war, while those killed by American firepower are largely sidelined and forgotten. In this compelling and crucial account, Nadia Abu El-Haj challenges us to think anew about the devastations of the post-9/11 era.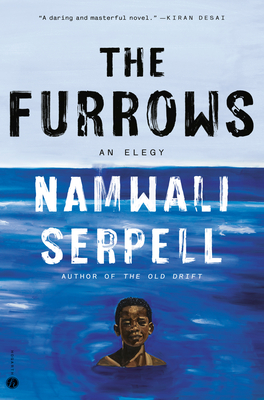 The Furrows by Namwali Serpell
In The Furrows, seven-year-old Wayne Williams is swept away, never to be seen again by anyone. Except his sister, who sees Wayne in everything from traffic lights to subway cars. Namwali Serpell's debut novel, The Old Drift, has been a perennial staff pick since its publication in 2019, so of course we're excited to dive back into her beautiful prose.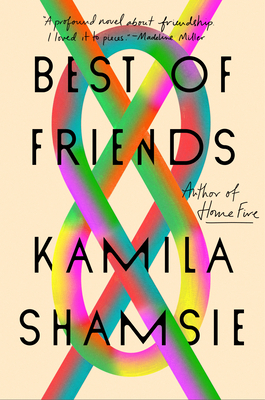 Best of Friends by Kamila Shamsie
Zahra and Maryam have been best friends since childhood in Karachi, even though—or maybe because—they are unlike in nearly every way. From the acclaimed author of Home Fire, the moving and surprising story of a lifelong friendship and the forces that bring it to the breaking point.
NB: Some of the text on this page is sourced from publisher-provided marketing content.
Recent blog posts